Augur News
Augur (REP) Price Strikes a Sharp Bullish Move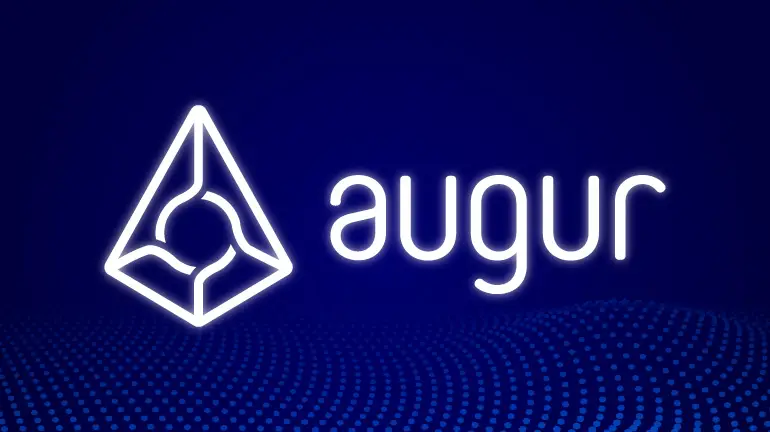 For the first time in a while, the Crypto market is witnessing sharp and bullish price moves. The market has been struggling for more than a trimester. Over this time period, the crypto space has proved its potential by surviving very hefty bearish blows.
While the leading coins have made their marks by remaining above the support levels, less popular altcoins have also been spending a tough journey. Augur, a digital currency that is built on the Ethereum-based Reputation token, is also improving its price trend these days. It is set to come up with Augur v2, an updated no-limit betting platform. The twitter community is already showering love for the same.
I just checked out @AugurProject v2, and it is NEXT LEVEL.

The original #DeFi platform is also going to best the best.

It incorporates @0xProject for liquidity, @MakerDAO for stablecoins, and @UniswapProtocol.

Any journalists looking to cover launch next week hit me up.

— Jeremy Gardner (@Disruptepreneur) July 20, 2020
If we come back its price trend, Augur has already managed to turn so many heads in the crypto market as its price has just seen a sharp bullish spike. The five-day-long price trend remained largely flattish except for a few attempts of rising. The REP token kept facing rejections above $19 repeatedly.
Over the last 24 hours, the currency has escalated, surprisingly taking the investors' breath away. The Augur price jumped as high as $21.47 over only one whole day. The price rise was as hefty as 13.14%. By the time the bullish impact started fading, and downward corrections took the REP price below $21.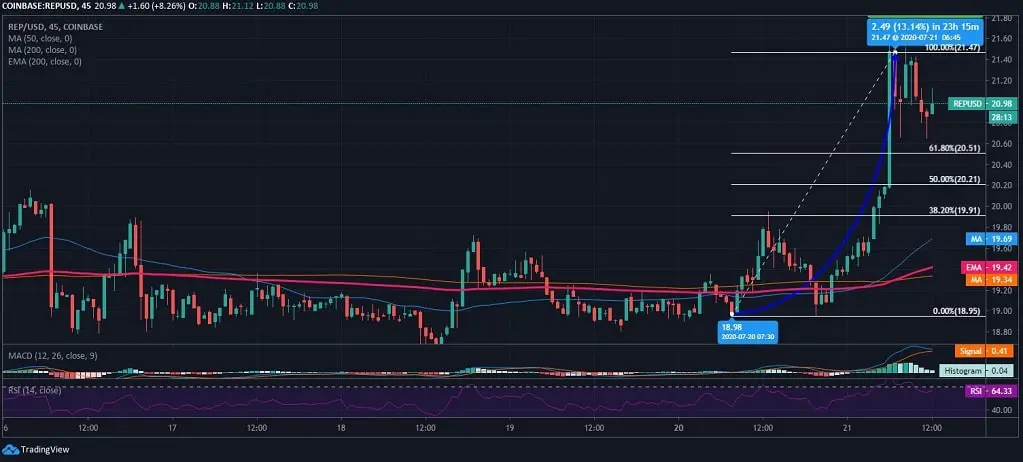 Right now, the currency is looking for a support level to halt the decline near $20. A mild bearishness has started to affect the price lately. The fib levels at and below 61.80% are still intact, showing a possibility of strong support levels there. Over this week, $19 has come across as a reliable support level.
All the technicals are in a mixed except for the SMA lines. The shorter one is on the upside while the Augur price is well above all the SMA lines, including the 200-day EMA. MACD is about to have a bearish crossover and RSI is at 59, showing stable momentum.