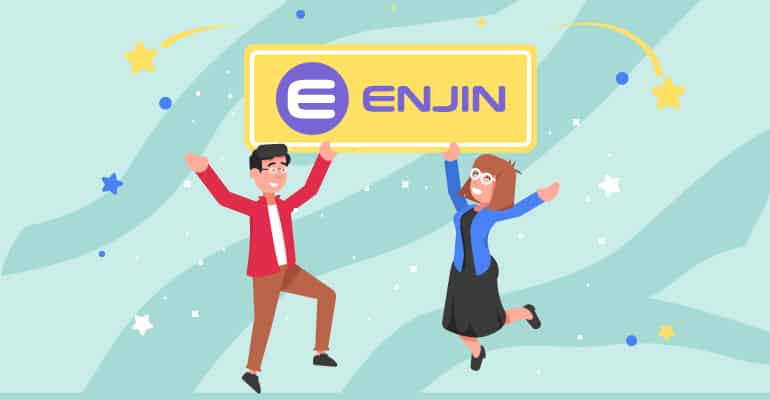 Enjin Coin is about to find a support level soon the halt the price decline it is having since the last few weeks. While we are approaching the month-end of July, let us see how much the altcoin has recovered its recent losses. We will soon enter the 8th month of this year, but the year is still not ready to alter the negative scenario of coronavirus into something optimistic and relieving.
Most of the cryptocurrencies, along with Bitcoin, have shown an impressive resilience as of now. The March month's bearish blows are likely to get recovered, but steady bullish price rallies are still far from our sights.
These days altcoins are turning many heads with their increasing significance in the space. Enjin Coin, one of the altcoins which have seen a long rout since the inception of the crypto space is manifesting an eye-catching price improvement since the last few weeks now. The ENJ coin, the emerging digital currency, is related to the gaming industry.
The currency has clearly traced a correction wave over the last 30 days. Currently, the coin is correcting downwards after quite a substantial surge. The 50% fib level is anticipated to act as a support level over here.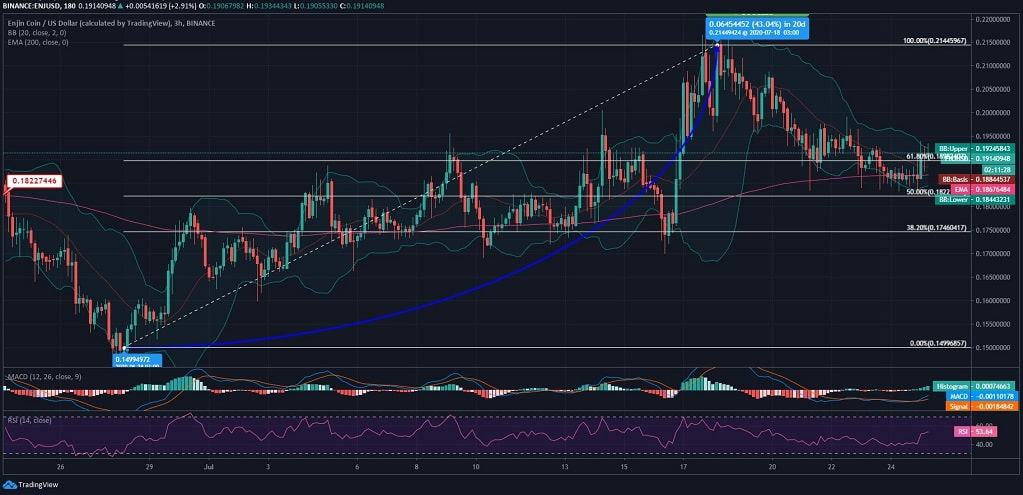 The price of Enjin Coin was at $0.018 around a month ago and was holding a bearish bias at the time. Gradually, the coin escalated and formed a few higher highs above the $0.175 mark. Price levels below $0.1822 come across as active support here. The ENJ coin has noted a price growth of more than 43% over a little less than a month. The price surge has already seen a pullback, and the coin now needs a support level to rely upon.
Enjin Coin's price has climbed slightly above the EMA line, while the Bollinger bands have not shown any volatility signs. Meanwhile, the MACD and RSI indicators are approaching the bullish area.