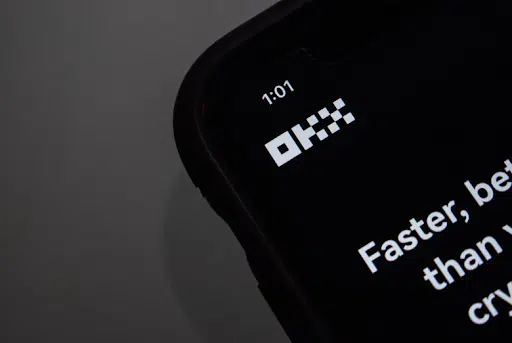 Read on to find out how the recent blockchain addition to the OKX Wallet is set to revolutionize the Web3 experience for users!
Milestone Achieved
OKX wallet, a non-custodial decentralized digital wallet product, has recently integrated 50 blockchains across the Web3 sphere compatible with DEX (Decentralized Exchange), OKX Wallet, NFT Marketplace, dApps, and Yield. OKX Wallet will also launch a USDT Airdrop campaign giveaway exclusively for OKX wallet users. As a celebration, OAT (on-chain achievement tokens) will be given away to all token holders, who will also have a chance to win from a prize pool of $5000 USDT in the two rounds of giveaways. To claim OAT tokens, users need to-
The rapidly growing OKX Web3 ecosystem is powered by the most versatile, self-custody cryptocurrency wallet, OKX Wallet, that enables users to hold their private keys securely. It is a portal to Web3, allowing access to OKX-developed and third-party-developed decentralized exchanges, NFT marketplaces, DeFi yield services, and dApps.
Testimonies 
OKX's Chief Marketing Officer, Haider Rafique, stated that the OKX platform is not just a crypto exchange but a technology firm building the tools and infrastructure that will allow greater opportunities in the new realm of the Web3 ecosystem. With this OKX integration with 50 blockchains, a more accessible environment will be created for users to benefit from the multiple possibilities that Web3 can offer. The future of Web3 is not something to wait for, as it has already arrived on the OKX wallet platform.
Future Plans
According to this OKX review, the OKX wallet has the most ambitious roadmap, including further product expansion and ecosystem development. The firm aims to continue the integration process with more blockchain networks while investing in the much-needed research and development to improve the existing services and infrastructure. Additionally, OKX will soon expand the educational resources to promote better understanding and allow increasing adoption of blockchain technology across a wide audience as Web3 solutions evolve and grow.
Supported Chains
The OKX-supported chains include:
EVM (L1)

IMX (WEB), OKC, BSC, Ethereum, Polygon, AVAX-C, Klaytn, KCC, Fantom, Metis, Boba, Ronin, Moonbeam, Gnosis (xDAI), Moonriver, Harmony, ETHF, Flare, ETHW, Celo, ETC (Ethereum Classic), Core 

EVM (L2)

Optimism, Cronos (EVM), Arbitrum One, Arbitrum Nova, Aurora 

UTXO

ZCash, DASH, Bitcoin, Litecoin, Dogecoin, Bitcoin Cash

Cosmos

Osmosis, Cosmos Hub, Juno, Iris, Stargaze, Kava, Axelar, Kuji
Others Tron, Solana, BSV, Achain, Aptos (Move Language), ARK, Nebulas, ICON, EOS