CryptoGames Review 2023: Is It a Legit Casino For You?
Delve into the innovative domain of cryptocurrency casinos and understand how platforms like CryptoGames are transforming the gaming scene globally. For ages, casinos have enthralled people worldwide. The internet era ushered in online casinos, making this exhilaration easily accessible from the comfort of our homes. Now, the gambling arena has witnessed another groundbreaking shift: the advent of cryptocurrency casinos. However, read our CryptoGames review further and learn about the platform in detail.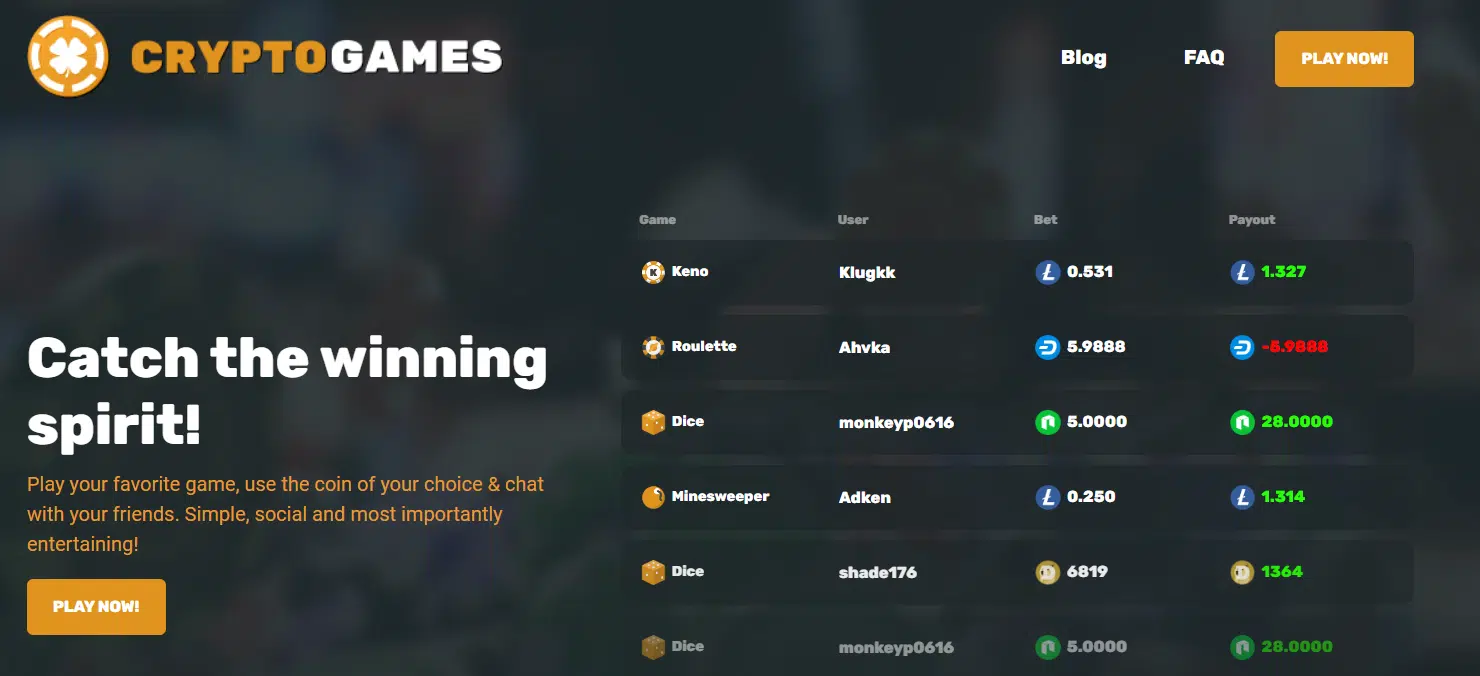 Benefits of cryptocurrency casinos over conventional platforms
Cryptocurrency casinos are carving a niche in the online gaming space, primarily because of the manifold advantages they present compared to traditional USD-centric platforms.
Enhanced Privacy

: Cryptocurrencies, including Bitcoin, Ethereum, and Binance Coin (BNB), afford players unparalleled anonymity. This level of discretion means players can indulge in their preferred casino games without divulging crucial personal or financial data.

Swift Transactions

: One of the standout features of cryptocurrencies is their rapid transaction times. Unlike the prolonged durations usually associated with conventional currency transactions, crypto deposits and withdrawals can be processed within minutes. This expediency enriches the gaming experience and empowers players to seize fleeting opportunities, such as limited offers or fluctuating odds.

Cost-Effective Transactions

: Typically, cryptocurrency transactions attract lesser fees than traditional fiat transactions. This cost-effectiveness ensures players retain a more significant portion of their winnings. Coupled with the often lower house edges of cryptocurrency casinos, this can enhance players' potential earnings.
As the digital era progresses, cryptocurrency casinos are poised to redefine the contours of the online gaming landscape, presenting players with more lucrative and privacy-centric options.
CryptoGames: Pioneering the future of online gaming
CryptoGames stands at the forefront of online casino platforms, seamlessly integrating the versatility of cryptocurrencies. With a myriad of gaming options and payment methods, most notably the recent addition of Binance Coin (BNB), it has garnered attention and accolades. Under the umbrella of MuchGaming B.V. and abiding by the regulations set by the Curacao government, CryptoGames has become a preferred platform for players globally. Factors like its attractive house edge, coveted VIP memberships, lucrative progressive jackpots, and prompt withdrawals further amplify its appeal.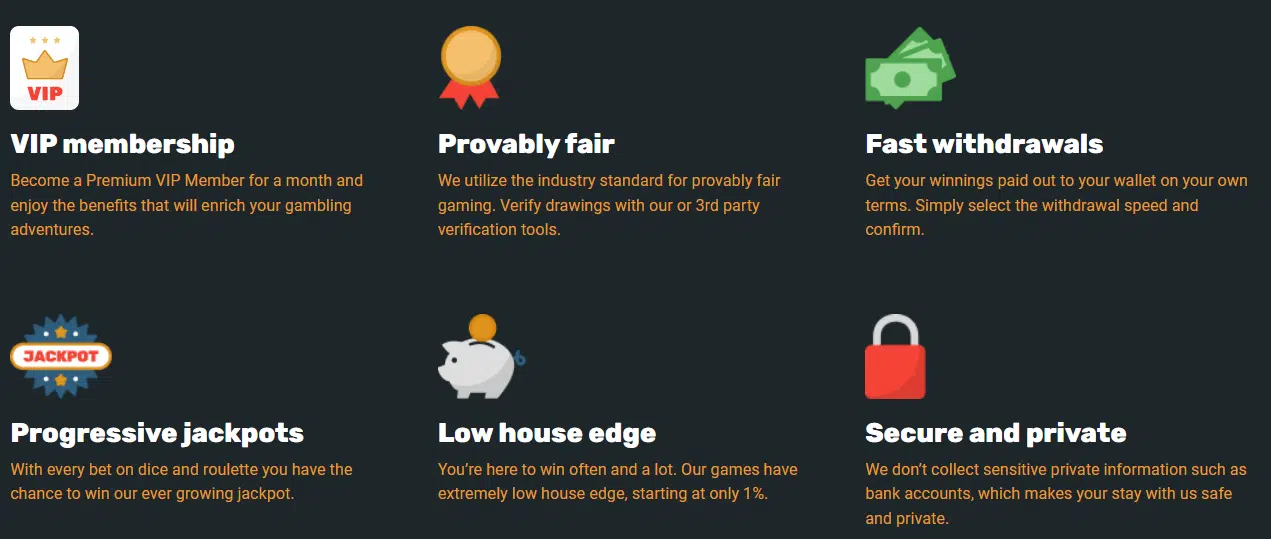 An in-depth look into the gaming choices at CryptoGames
Dice and Dice v2.0
Dice

:

This game requires players to set their stake, opt for a desired payout multiplier reflecting the odds, and then predict a dice roll's outcome. Moreover, an enthralling progressive jackpot component keeps the excitement high.

Dice v2.0

:

This is an evolved version that retains the core mechanics but flaunts a refreshed, modern user interface.
Slot
Players first determine their bet's size. The game features five reels and a total of seven potential winning combinations. The Auto Bet feature offers added convenience, allowing automatic spins, making it a dynamic and engaging experience.
Roulette
CryptoGames hosts the European variant of Roulette, renowned for its player-friendly payout table and a reduced house edge. Players can place various bets and employ strategic nuances like the neighbor bet feature. There's also a Progressive Jackpot feature that raises stakes and excitement.
Blackjack
A classic card game where players aim to amass a hand with a value closest to 21 without exceeding it. A combination of skill and luck, players get a special reward if they hit the coveted 21 with just the first two cards.
Plinko
Inspired by the iconic game show "The Price is Right," players are challenged to drop a ball from the top, with winnings determined by where the ball lands. With choices of different colored balls, the game keeps players on their toes.
Video Poker
With three variations available – Tens or Better, Jacks or Better, and Bonus Poker – players are tasked with crafting a winning hand from the cards dealt. The Smart Hold feature is innovative, suggesting which cards might be worth holding onto.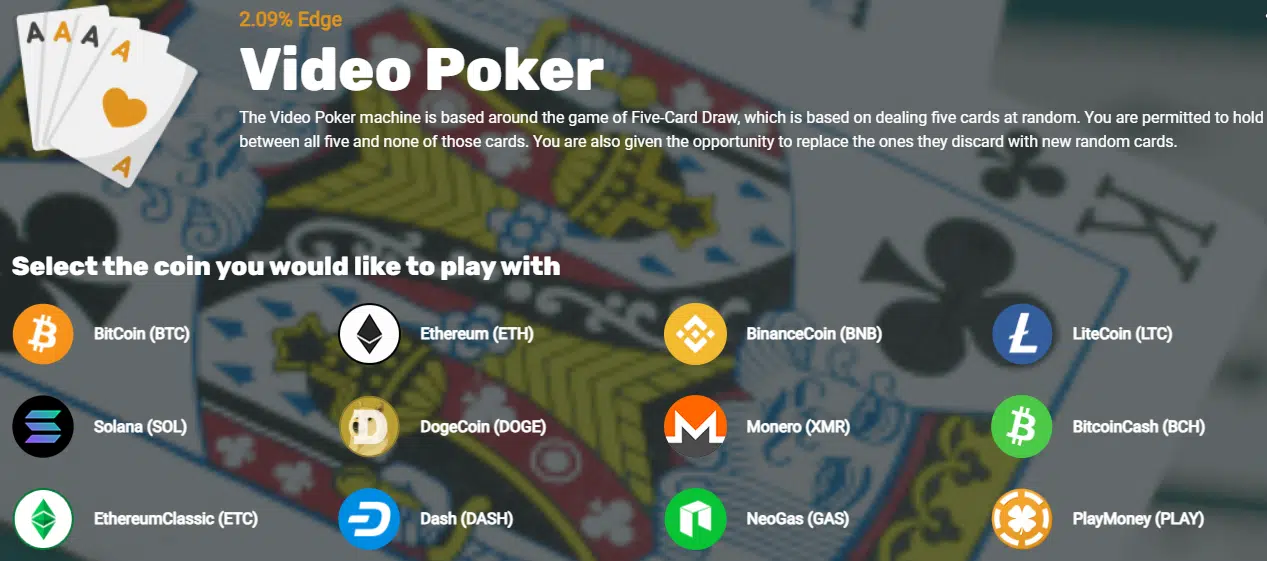 Keno
Players select their choice of numbers from a pool of 40 to match as many winning numbers as possible. For each match, a golden symbol appears on the screen. The game's dynamism is further heightened by multipliers based on the correctly predicted numbers.
Lotto
A straightforward lottery game with the distinction of having no house edge, meaning players stand to gain the entire profit from ticket sales. Tickets can be purchased using various cryptocurrencies, and the use of provably fair technology, coupled with the Random Picker application, ensures complete transparency and fairness in drawing winners.
A commitment to user security and confidentiality
While CryptoGames offers an expansive gaming experience, it doesn't compromise user security and privacy. The platform steers clear of collecting redundant personal data, especially banking details. Yet, whatever data is collected is shielded by state-of-the-art security protocols, ensuring peace of mind for every player.
The exciting monthly wagering contest at CryptoGames
CryptoGames takes user engagement to a new level with its monthly wagering contest. Kicking off precisely at 0:00 UTC on the first day of each month and wrapping up on the month's last day at 23:59 UTC, this contest promises thrilling gameplay and enticing rewards.
Contest dynamics
Players can keep an eye on their rankings through the leaderboards dedicated to various cryptocurrencies. Based on their positions, players can qualify for various rewards, including cash prizes in the respective cryptocurrencies. To add to the thrill, participants are also eligible for lottery tickets distributed during the contest's course. For example, Bitcoin enthusiasts have eight lottery draws to look forward to each month, while Ethereum, Litecoin, and Dogecoin followers can anticipate four exciting draws.
Detailed breakdown of rewards
The contest offers a diversified set of rewards across multiple cryptocurrencies:-
Bitcoin (BTC)

: With 10 prizes up for grabs, players can earn a share of up to 3.84 BTC in total bonuses, plus a chance to claim up to 832 lotto tickets.

Ethereum (ETH)

: 10 prizes await, totaling up to 21.80 ETH in bonuses and an additional 832 lotto tickets.

Litecoin (LTC)

: 7 prizes with a combined total of up to 42.50 LTC and 792 lotto tickets.

Dogecoin (DOGE)

: 5 prizes that sum up to 485,000.00 DOGE and 320 lotto tickets.

Bitcoin Cash (BCH)

: Participants can vie for 5 prizes amounting to 18.50 BCH in bonuses.

Binance Coin (BNB)

: 7 prizes culminating in up to 15.95 BNB.

Dash (DASH)

: 5 prizes with a combined bounty of up to 18.50 DASH.

Ethereum Classic (ETC)

: 5 prizes that aggregate to 185.00 ETC.

NeoGas (GAS)

: Players can compete for 5 prizes totaling up to 290.00 GAS.

Solana (SOL)

: The contest offers 5 prizes that sum up to 290.00 SOL.

Monero (XMR)

: 5 prizes with a collective bounty of up to 23.30 XMR.
Beyond the allure of these hefty cash prizes in various cryptocurrencies, standout players can secure an entrance into the esteemed VIP program. As part of this exclusive club, they can indulge in a plethora of additional advantages and luxuries throughout their VIP tenure.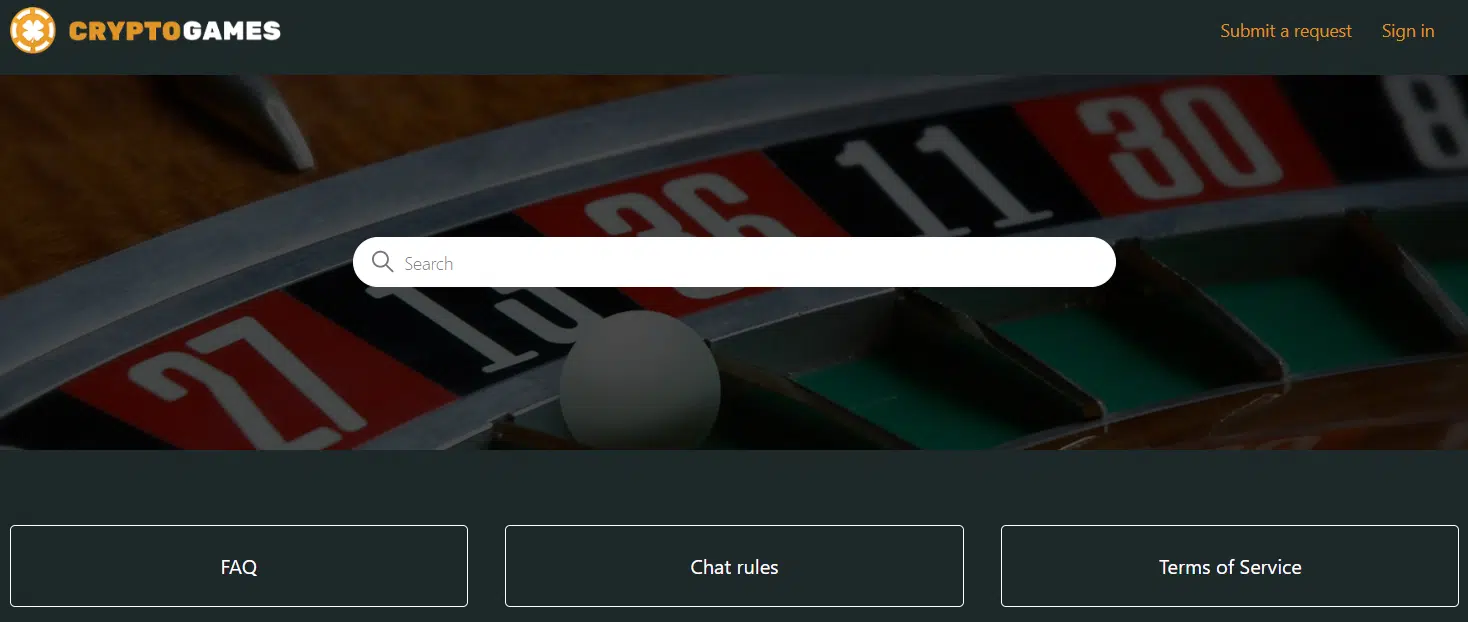 Exclusive perks of the VIP program at CryptoGames
Membership in CryptoGames' VIP program isn't just about the title. It's an exclusive passport to a plethora of rewards and privileges reserved for Premium VIP Members. Players can ascend to this coveted status by clinching top positions in the monthly wagering contests. Once in, here's what awaits them:-
Enhanced Odds with Lower House Edge

: Enjoy a reduced house edge of 0.8% on Dice games, a noteworthy 20% decrease from the standard rate.

Swift Betting Experience

: Avail of the highest bet priority, ensuring zero server-side delays regardless of the bet size.

Generous Exchange Limits

: Elevate your transactions, exchanging up to ten times a day with an impressive cap of 1 Bitcoin.

Exclusive VIP Chatroom

: Engage in specialized discussions, share insights, and connect directly with casino managers in a private chat space.

Distinguished Chat Presence

: With the [VIP] tag gracing your chat messages, your premium status is unmistakable to the community.

Special Birthday Gesture

: Celebrate with an extra $100 worth of Bitcoins on your birthday, granted you've undergone the tier 3 verification (KYC).

Enhanced Faucet Rewards

: Access an upgraded faucet level, enabling you to claim even more rewards.

Monthly Voucher Bonanza

: Depending on your contest rank, receive vouchers directly in your inbox. Remember to utilize these within three months of issuance.
Final thoughts: Pioneering the next era of online gaming with CryptoGames
The online gaming landscape is constantly changing, witnessing transformative shifts and trends. At the heart of this change is CryptoGames, carving a unique space with its futuristic approach. Catering to the burgeoning community of crypto-enthusiasts, the platform offers a rich assortment of games and diverse payment gateways, the latest being the Binance Coin (BNB). This unyielding pursuit of innovation and an unwavering focus on player satisfaction set CryptoGames apart in this dynamic industry.
Links of interest
CryptoGames: https://crypto.games/
Forum: https://forum.crypto.games/
Facebook: https://www.facebook.com/CryptoGames/
Blog: https://blog.crypto.games/
Twitter: https://twitter.com/Crypto_Games
BitcoinTalk ANN: https://bitcointalk.org/index.php?topic=750760
Discord: https://discord.gg/Z6tD7kD