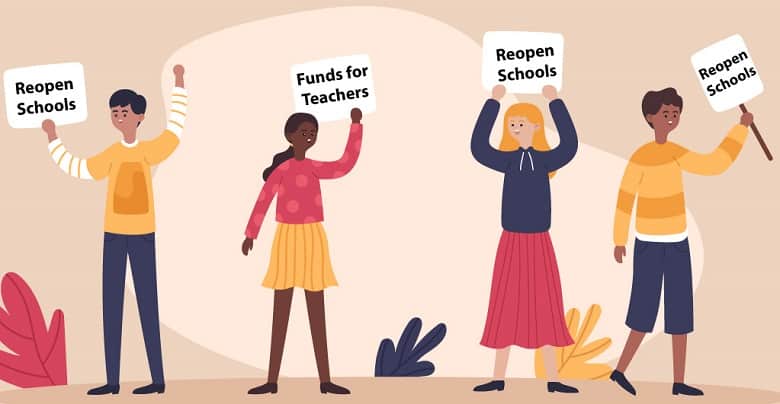 Teachers were assembled outside Missouri's capitol situated in Jefferson City yesterday to protest against the government's decision that compels them to go back to the classrooms. Teachers were standing outside the Jefferson City statehouse with signs that read, "I can't teach if I'm dead," "online til cases decline," and similar other signs.
The Underlying Reasons Behind The Protests
Teachers who organized the protest want leaders as well as Governor Parson to make it mandatory for schools in Missouri to start online virtual classes till the coronavirus pandemic situation improves. They emphasized the fact that COVID-19 cases are rising at an alarming rate and it is most likely that numbers will move up further if teachers and students return for regular classes in schools.
Kimberly West, one of the teachers working at a high school in Parkway School District, said that presently, the school system requires necessary tools, energy, as well as resources to make online classes possible. Only such preparation will help school districts fully focus on starting the school year virtually. He added that efforts are needed to provide kids the best possible virtual start. He also said that after this, we could think about returning to schools when the situation improves and it becomes totally safe to do so.
Governor Parson's Point of View
Governor Parson has mentioned several times that it is upon local school districts to decide whether any particular school reopens in-person or virtually.