Topeka News
Topeka School Teachers Plan For Non Traditional Academic Year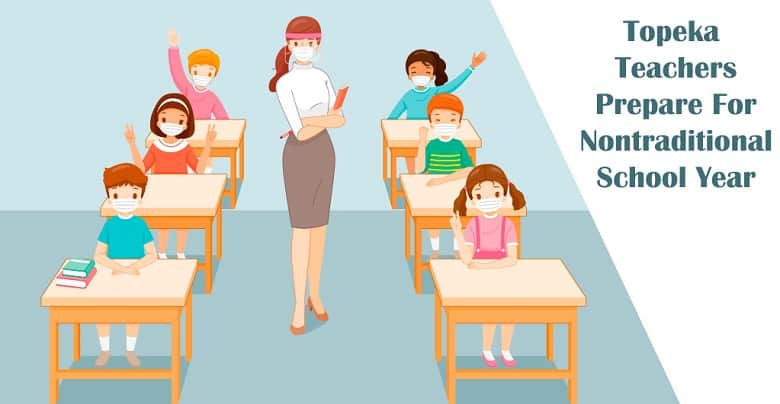 Unlike every year, the 2019-2020 school year in the city of Topeka, Kansas, the new academic year will not be the same. Topeka schools were unable to conduct in-person classes this year due to the ongoing pandemic, and it has forced Topeka's schools to make new arrangements in 2020.
Teachers are making the best of their abilities with the available resources for the starting new school year in August 2020. Since they can't change the current situation, their goal is to create and find positivity in such a gloomy environment. Jardine Elementary School teacher, Kaylee Erickson, is hoping to drive the 2020 school year with some hope and has joined a group of school teachers from Topeka city's 501 district, they're approaching the year with optimism and some uncertainty.
Angela Pomeroy, Jardine Elementary's principal, said

Some teachers wanted direct connections with their students; they feel that's the only way they can teach effectively, few educators are apprehensive about the engagement of students through online learning, distance learning, and other non-traditional schooling methods. Topeka Public Schools have recently released a reopening plan for the 2020 fall; the classrooms would initially resume online where students would engage with classmates and teachers online. The next step would be establishing in-person student-teacher meetings and counseling sessions in safe and hygienic premises.
With virtual classrooms, traditional school teachers are sure to have discomfort with this new normal. Distance learning is already posing some challenges for students who need personal tutoring to clear their grades. Students, on the other hand, are also excited to experience online learning. Their parents continue to stay apprehensive of returning to schools due to the growing instances of the virus's spread in the state of Kansas.