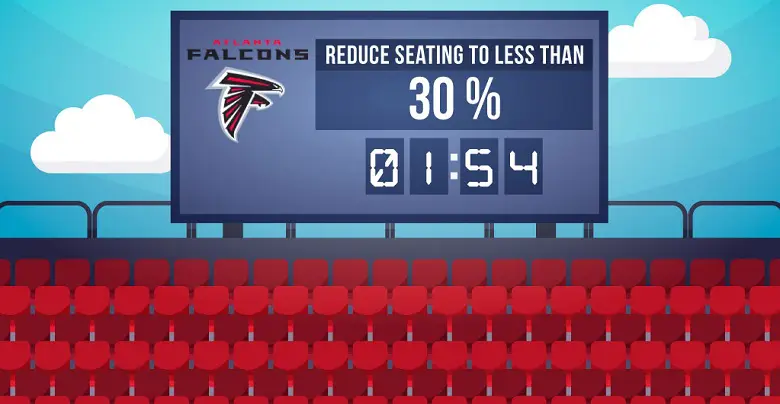 The effects of the ongoing pandemic, COVID-19, are being felt everywhere and in every sphere of life. Unfortunately, the tentacles of this widespread virus have not spared one of the most popular and professional football leagues in the world – the National Football League or NFL. Several NFL teams had to incorporate specific measures to curb the spread of this virus, and the latest addition to this list is the Atlanta Falcons. The team has decided to reduce the seating capacity by a considerable margin. In a bid to allow social distancing, less than 1/3rd seats at the world-class Mercedes Benz stadium will be open for the Atlanta Falcons' home games.
The latest development is a big blow to the fans as only 10 to 20000 seats will be available for each game. Since the stadium has a capacity of 72000, it means that a considerable number of fans without the season tickets will not be able to enjoy the game. The Falcons' management has already informed the season ticket holders to honor the requirements laid down by the state and local authorities. It is not a regular year.
The administrators at the Atlanta Falcons have accepted that they can only accommodate a limited number of fans this year as the health of the people is of paramount importance. Although this seems to be the right decision on paper, the Falcons are bound to bleed financially. It is estimated that even if the Falcons play their eight home games with only 18000 people in attendance/game, the total loss will be a staggering USD 191 million. Now, this brings us to the next pertinent question. Will the Falcons be forced to add more seats in the future? Well, only time will tell that.