Chicago News
Chicago Violence Spins Out of Control—Trump Rushes Federal Agents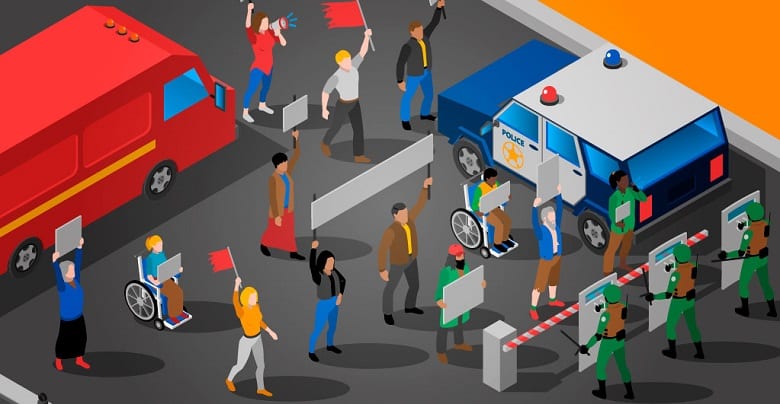 A shootout at a funeral home in Chicago has put the city up in flames as the violence threatens to spin out of control and Trump rushes in federal agents to bring the situation under control.
The funeral service was being held for a man who had been shot and killed in the Englewood neighborhood in a drive-by shooting incident. Around 6.30 pm, well into the service, a black Chevrolet sped down the street where the Rhodes Funeral Services is located with the occupants spraying bullets at the gathered crowd of mourners.
Fifteen people were wounded and 60 shell casings were found at the site. The funeral attendees too shot back but to no avail. Chief Detective Brendan Deenihan said that the shoot-out was an ongoing gang conflict problem and that the car had reportedly been stolen.
Chicago has been repeatedly rocked by gun violence and gang activity in the recent past. For a month ending July 19, there have been 559 shootings, up from 137 in the corresponding period last year. Murders in Chicago touched 116 in the past 285 days, a rise of 200% over the previous year. Robbery, theft reports, and sexual assault are down.
These crime statistics have been provided by Christopher Herman, who is a professor at the John Jay College of Criminal Justice in New York and a former crime analyst supervisor with the New York Police Department.
The Trump administration has finally taken notice of this spiraling violence and has decided to send in federal agents to support the local police. On Wednesday, the Justice Department announced that "anti-violent crime task forces" were being deployed in Chicago, Kansas City, Missouri, Albuquerque, and New Mexico. Trump believes that these are the places where federal forces can make an impact in helping undetermined murders.
However, skeptics differ with this step. David Stovall, a professor at the University of Illinois at Chicago, said,

He believes that the crackdown on violence will lead to more arrests only instead of addressing the real issues behind the shootings and crimes.