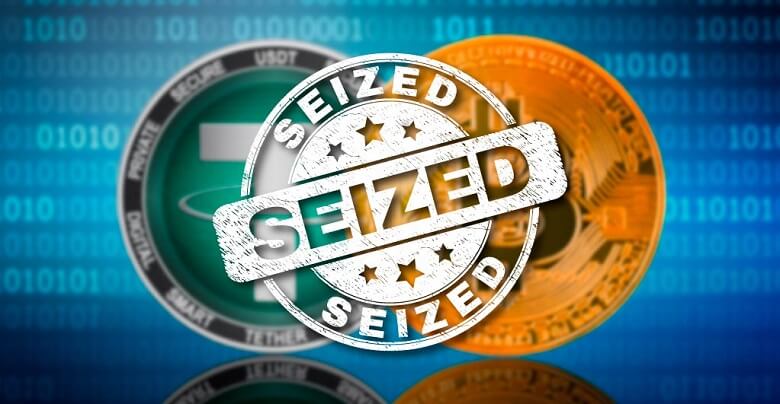 A Crowdfunding project in the name of "Banana Fund," has been convicted by the US government to be a Ponzi scheme, that has scammed hundreds and thousands of Bitcoins & Tether from a large number of investors.
Accordingly, a lawsuit was filed on July 29, in the US district court, after the unnamed administrator of the crowdfunding project allegedly admitted to the investors that his project had flopped, and then promising them to return $1.7 million but ultimately failing to do so.
The US DOJ (Department of Justice), thus seized crypto funds mostly in Bitcoin & Tether amounting to $6.5 million from the administrator after the complaint about forfeiture of the funds were filed by the DOJ. As per the detailed investigation carried on by the USSS (US Secret Services), the administrator is an unnamed foreign national, who used the platform as a market abetment for startup companies for posting their business proposals.
Every entrepreneur's project was funded by the crowd during their ICO with a percentage of the fund raised going to the Banana Fund; this way, he accumulates over 500 BTC and then used the laundered funds for self-enrichment.
If reports are to be believed, the administrator made thousands of currencies by trading and even used the gains for buying a lavish home. He kept on bullying the investors for almost two years from December 2016 to March 2018, by giving them false hopes of opening the Banana Fund for business.
Then in January 2018, he informed his investors officially about the alleged collapse of the fund but kept on showing false concern about recovering the lost funds and returning them to the investors. Soon after, he withdrew around 100 bitcoins from the Banana Fund and never returned them to the investors.
This was when the investors realized that the Banana Fund is a fraud and eventually lodged a complaint on July 29, 2020, in the U.S. District Court for the District of Columbia, soon after which the USSS began the investigation. The US government appointed the Acting US Attorney Michael R. Sherwin and Special Agent in Charge of the USSS San Francisco, Thomas Edwards, to investigate the matter.
The investors contributed their investments to the Banana Fund, which never became operational. As per the complaint, the administrator who is a British national who operated in the name of Richard Matthew John O'Neill alias "Jo Cook," also publicly announced that investor funds had reached 557 bitcoins and around 1.73 million USDT approximately, out of which the USSS investigators were able to locate only 482 Bitcoins and 1,721,868 Tether that collectively worth $6.5 million.
It is not very clear how long the investigation went on. Still, Thomas Edward said that despite the cybercriminals using sophisticated techniques to dupe investors, they could not escape the US law enforcement agencies, and this Banana Fund case is a classic example of that.