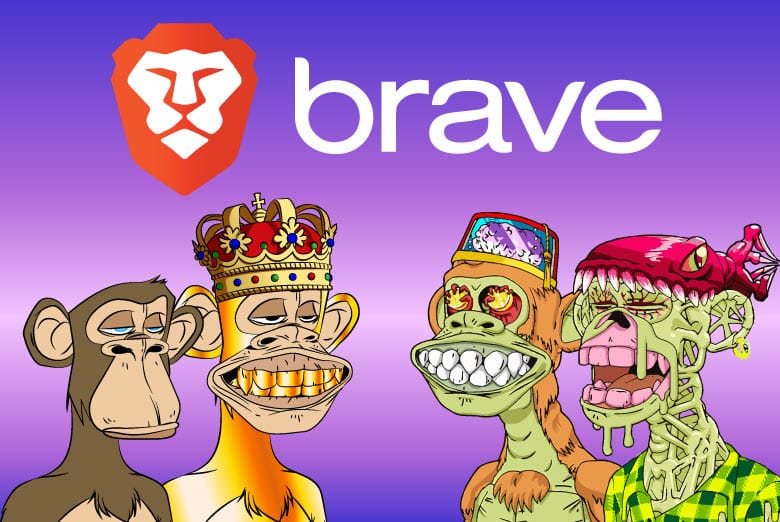 Brave browser furthers its plans on web3 with the recent launch of its crypto wallet. The wallet from Brave is designed to be a one-stop destination for all the needs related to investments and storage in the DeFi. To inaugurate this new feature, Brave will be giving away gifts worth nearly half a million dollars in cryptocurrencies and NFTs. Brave's announcement on March 7 came with the details and steps involved in availing these grand prizes.
Brave browser is one of the few mainstream projects that aim to leverage the advantages of web3 for our day-to-day needs on the Internet. This open-source browser was developed by Brendan Eich, who is also the founder of Mozilla Firefox and JavaScript. Brave was designed to give the users greater control over privacy and the ads they put on the internet. In 2021, the white paper of Basic Attention Token was released to be compatible with the infrastructures of this crypto-friendly browser. Although the token soared closer to $2 in 2021, it currently is at the bottom with a price of $0.64. As this new wallet would offer a great utility for the BAT on Brave browser, the price might edge up significantly. According to this BAT price prediction, BAT Coin could be a great long-term investment, considering the massive real-world utility it could offer. 
The grand plans for the launch of this new Brave wallet swap-stakes would take place between the 8th and the 14th of March. Users will be selected randomly for the day's prize throughout the contest week. The gifts range from ETH to NFTs. The contest has listed gifts from highly sought-after NFTs like Pudgy Penguins, Lazy Lions, World of Women, and others. The grand prize will carry a Bored Ape NFT worth roughly $250,000 or 80 ETH.
The rest of the week's prizes comprises BAT, SOL, and ETH tokens. To get access to the prizes on a particular day of the week, the user needs to register with the Brave wallet and make a transaction. The grand prize of the week demands the completion of a transaction on any given day of the contest week. The transactions must be conducted through the wallet's native swap feature to avail of the prizes. Once the selection is made, the chosen will receive an NFT golden ticket with instructions to avail of the prizes.
Brave wallet swap-stakes can be accessed from both desktop and mobile versions of the browsers. The decision to incorporate the browser instead of a separate dApp could prove advantageous for BAT from a utilitarian perspective. This could also give the browser an opportunity to boost the user count from 54 million to over 100 million, giving BAT significant propulsion as its mobility is likely to increase.