Wilmington News
COVID-19 Forces Cancellation of the Wilmington Jaycees Parade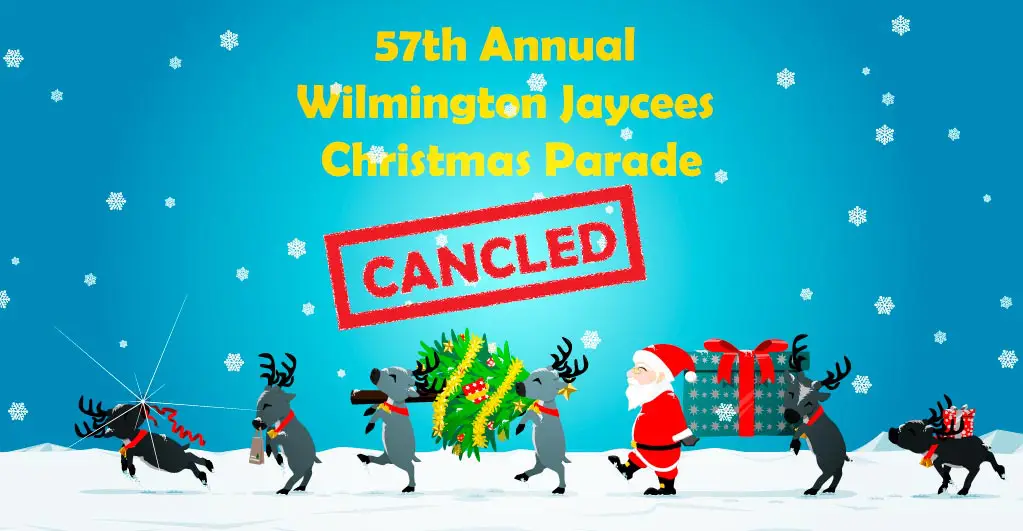 Due to the COVID-19 pandemic, the Wilmington Jaycees has been forced to cancel the 57th Annual Wilmington Christmas Parade in Wilmington, Delaware, which had been scheduled for November 28, 2020. In its announcement, Wilmington Jaycees said that due to health concerns amid the pandemic crisis, it will not allow a crowd of people to assemble in proximity to participate in this popular holiday tradition.
According to Josh Hoveln, President of the Wilmington Jaycees, it is quite unfortunate to retract the parade, especially when the organization was hoping that organizing a holiday celebration will be a joyous moment for those who have been in isolation for months. He added that as the world is still unsure of when it will get over the coronavirus, canceling the parade was the only option Wilmington Jaycees left with. Hoveln believes that holding a parade with such a large gathering will compromise the social distancing norms.
The number of coronavirus cases has been reportedly found increasing among people ages 18–34 in Delaware, according to state health officials. The officials cited not wearing masks and ignorance of social distancing norms as the main reasons behind this sudden spike.
Michael S. Purzycki, Mayor of Wilmington, said that even though the parade is a good effort toward community building and the start of the holiday shopping in downtown Wilmington, he welcomes the decision of Wilmington Jaycees to cancel the parade. He also showed his disappointment over how the pandemic is forcing every event to be either postponed or canceled one by one. He concluded that protecting the health and ensuring public safety is their top priority and they are planning to work with the Wilmington Jaycees for the next year's parade.
The Wilmington Jaycees is a leadership development and community service organization for persons having age between 18–40. The organization is committed to empower its members with the necessary skills and develop them as future community leaders. It also helps its members in areas like business development, community service, and international connections.
The Delaware Division of Public Health has officially issued guidelines to avoid large gatherings and keep at least six feet of distance between persons to stop the spread of COVID-19.