Gambling News
Detroit Tigers Strikes a Deal With Sports Gambling Operator Company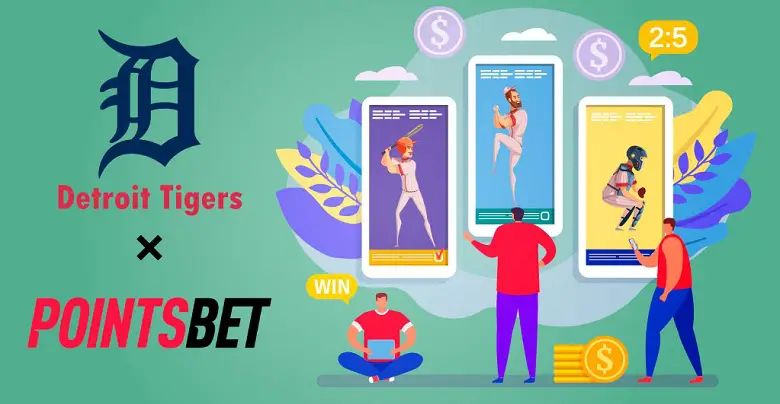 The Detroit Tigers, a famous American professional baseball team, has recently joined hands with sports betting operators. The partnership update is exciting enough for those who are attached to the online betting space, as it is one of the most intriguing events that occurred in a while.
In Michigan, online betting has been legalized in the previous year, although it has not been implemented there as yet. Regarding this, Dave Murley, spokesman for the Michigan Gaming Control Board, noted that online betting could get launched in the said region in the coming fall. The online betting activity has spread its wings wide open in the last couple of years, especially since March this year as people are made to obey the lockdown rules due to the pandemic novel Coronavirus.
The Detroit Tigers has collaborated with PointsBet, an Australia based global sports betting operator. The team, Detroit Tigers, is owned by Ilitch family trust and is planning to get into online sports gambling. This partnership with PointsBet is likely to fetch improved fan engagement for the team at Comerica Park. Reportedly, PointsBet is consolidating its position in the US market at a rapid pace. However, information regarding the financials of this deal has not been disclosed yet.
Other aspects of the said partnership cover TV branding and exposure that the betting operator will hold on the team's digital accounts. PointsBet's products will be added to The District Detroit and MLB Ballpark apps. Basically, the partnership is a multi-year sponsorship deal.
Supporters of online sports betting anticipate a future where one can bet on games from the seats live at stadiums, while leagues find this potential feature as a new revenue stream.
Some time ago, the news was also making rounds that the league, The Detroit Tigers, had modified its gambling rules to accommodate sports betting at MotorCity Casino in Detroit. Notably, MotorCity casino is owned by Marian Ilitch. Moreover, in Detroit, a few casinos have been shut for quite a long time because of Coronavirus. Around four months have been difficult for the sector.