Finance News
Effective Marketing Techniques for Financial Services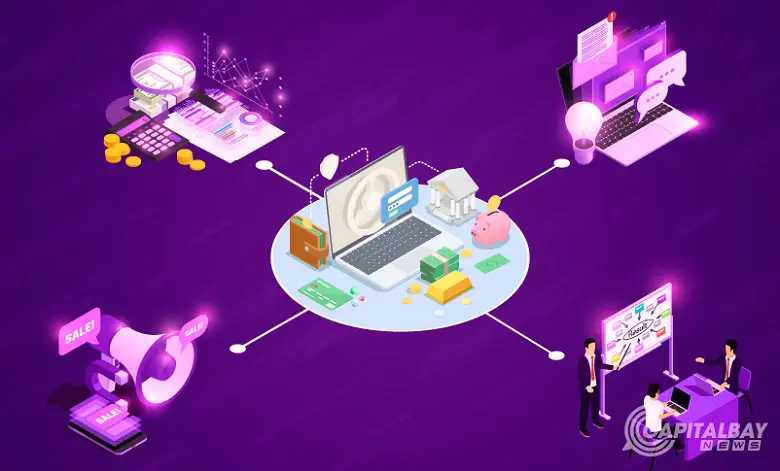 Marketing plan for financial services refers to the collective use of various marketing techniques employed by the marketers in the financial sectors, to help retain their customers or to attract new ones. Developing a marketing plan for financial operations is a wide concept and includes a wide array of elements, including the company's goal and business focus, its target markets, its strengths and weaknesses, its competitors, and available resources.
Here are some of the marketing strategies discussed that help the financial industry for a better economy. Read them out and get the best fitting strategy for your organization.
1) Better Customer Outreach
Reaching out to the customers is the only way to help financial corporations to know about their customers' needs and preferences. For small organizations, scaling to effective customer outreach involves arranging webinars and free consultations, whereas big companies go to the extent of imparting financial education in the form of debt management programs. Customer outreach helps in building awareness, interest, and customer loyalty in the products offered by the company. Millennials want to do business with only those financial companies that they trust. Developing effective customer outreach will help in building that trust and confidence of the millennials, which is very important to expand the business of the financial sectors.  To gain the customer's loyalty, it is very important that financial sectors sharpen their core values and also get to work towards putting those values in action through various marketing strategies like branding and promotion.
2) Evolve with technology
Financial operations marketers should make it a point to evolve their basic operations with emerging technology, including AI, voice search optimization, etc. It is equally important that financial marketers should take steps to transform their financial websites into an effective marketing tool. Design your website in such a way that it has the potential to "wow" the users. For example, for banking service providers, it is very important that they must have a robust website or an application that can be installed in smartphones so that the customers can avail of the banking services with just a single swipe on their phones. The website should be fast, secure, and frictionless so that the customers get to use it conveniently. As per reports, more than 82% of the population uses mobile banking and other digital channels. Therefore, it is very important for the financial sectors to adopt emerging technologies to evolve with their needs and preference. Setting up a customer service experience that enables the customers to sign up for online services, view the products offered by the company without going to the branch can be of great help for the customers who do not mind sending some extra dollars for availing better and hi-tech services.
3) Social media interactions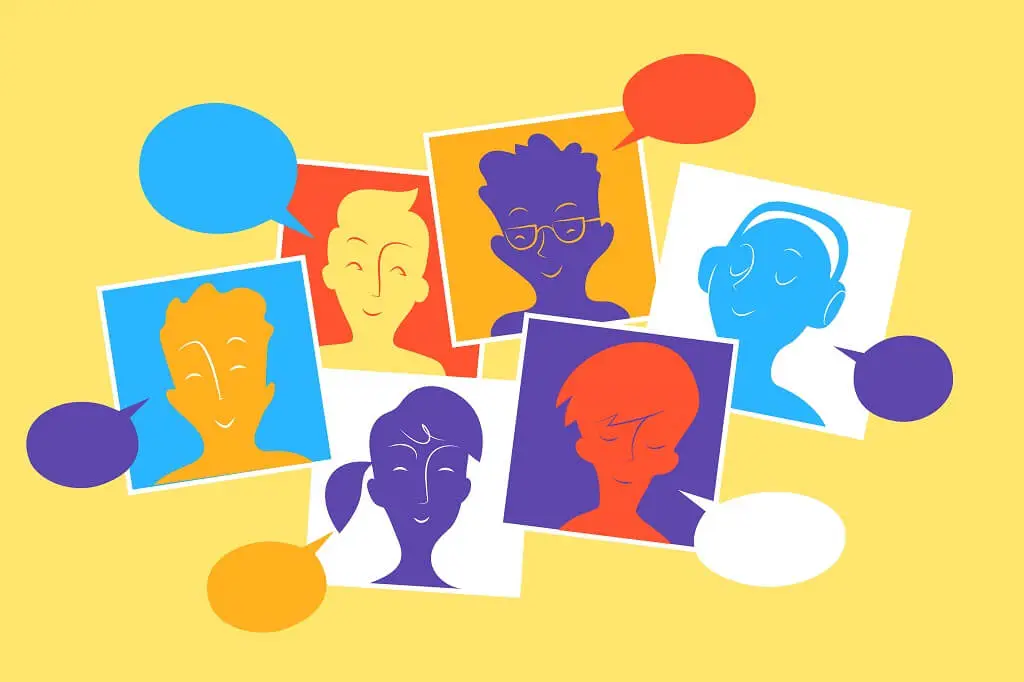 Nearly around 80% of the US population spend 4 to 5 hours on average on social media platforms. Therefore, using social media platforms is an effective financial marketing strategy that marketers cannot afford to ignore. Social media platforms can be effectively used by the customers to connect with brands, follow current events, or learn from peers. Social media presence in one or more websites helps to build a brand image for the company, grow its customer base and also creates for more future marketing opportunities. Moreover, with the transition from phone to social media, the financial organization can cut up to 70% of its customer service cost. A content marketing plan plays a vital role as an effective social media marketing tool. Apart from content marketing, the smart use of storytelling and creative humor helps to showcase the customers that real people work in banks. Developing marketing campaigns that solely utilize content marketing as a tool to reach out to the vast audience is not an easy task. It requires a substantial amount of dedication and patience; customer loyalty cannot be earned in just one day.
Digital storytelling content is yet another effective marketing strategy for financial sectors. It becomes easier to evoke viewers' emotions through the digital storytelling marketing plan and keep him glued throughout the content. This way, it becomes easier for the organizations to pass out the relevant information to the customers in a very conclusive way. It aims at creating a human factor while promoting the company's products. Therefore, whatever the niche operation maybe for the financial services industry, digital media provides a wide range of marketing tactics to the companies. However, instead of incorporating every plan into one single strategy, it is wise to use one single strategy and see whether it is working out or not. If by any change the strategy does not fit into the company's objectives, it is better to move on to the next most fitting strategy.
4) Get Noticed by Search Engines
To convert your website viewers into prospective clients, it is very important for the finance marketers to get noticed by Google search engines; a higher rank on the search engines means that when viewers use any relevant keyword on any search browser, your particular website will appear on the top of the search engines. Search Engine Optimization or SEO is thus a very important online marketing tool for a financial services company, as well as it puts your service into use instantly in front of your customers as soon as they are searching for any related finance industry.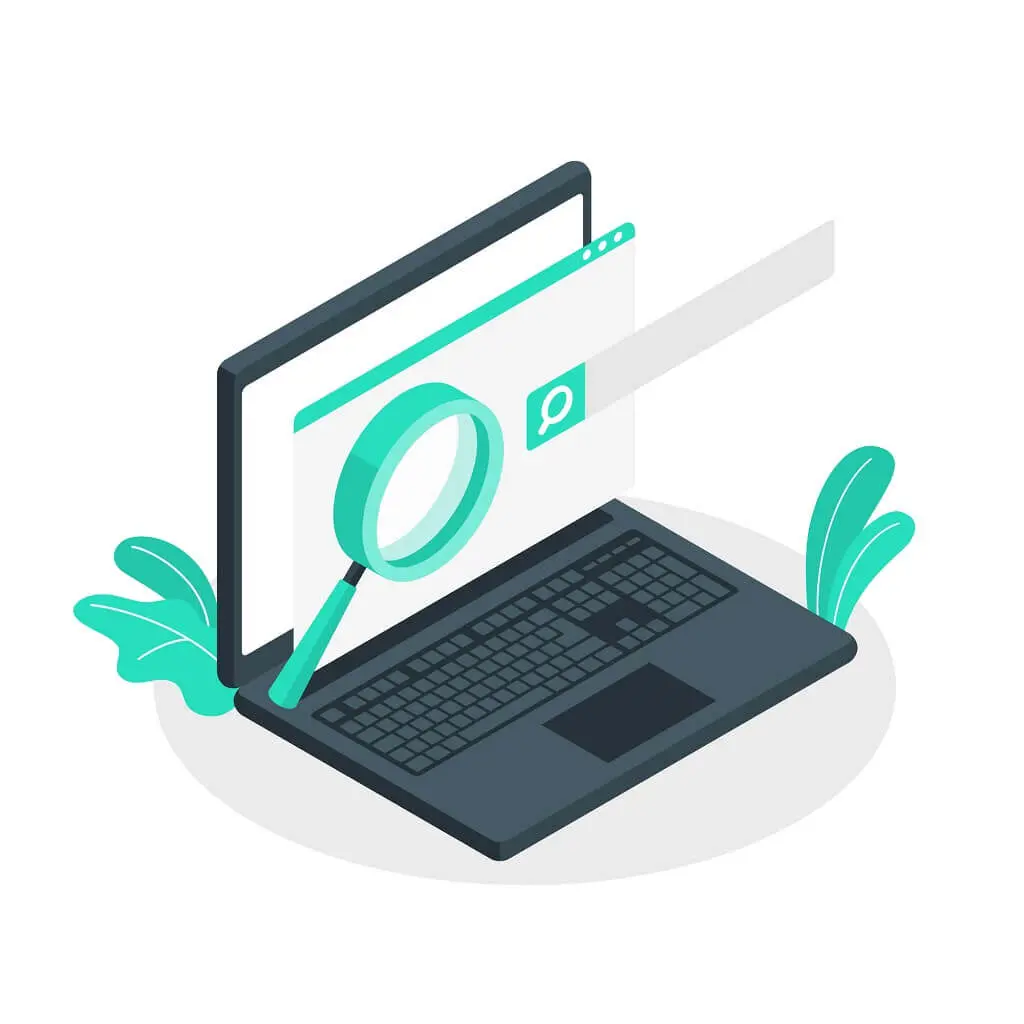 SEO serves to be the most profitable marketing technique that financial services sectors use, but it is important to understand how these SEOs work before ditching all other advertising methods. Search engines, whether it is Google search engines or any other, at first crawl into the web pages, categorize them, index them into the web library. When any viewer searches something, he is actually making a request to the web library, to which the specific search engines that you are using uses AI and ML (artificial intelligence and machine learning) to decipher the keyword that you have entered and split out the correct web page that you are looking for.
However, SEOs are often like stock markets in terms of fluctuations and uncertainty. This is because the entire search results depend on the keywords that you use and on the Google algorithm. Therefore, sometimes the SEOs may not yield desired results due to the changing consumer behavior or Google algorithmic tweaks. Hence, it is advisable not to discard any other marketing plan and solely depend on SEOs; instead, marketers should try to diversify their online marketing portfolio.
Financial service sectors can also invest in local SEO that would put your company at the top of the search results within a local service area. It is slightly different from the normal SEO as it emphasizes the local pack that is on the Google map.
Several factors may affect the search rankings like the security of the website, the loading time of the website, schema markup (a website code), the quality and length of the web page's content, presence of social signals and backlinks, and lastly, the keywords and the phrases that are optimized by the customers.
5) Include video marketing in your financial marketing campaigns
Just as digital storytelling makes a profound mark on financial services marketing, including video content into your financial marketing campaigns will profoundly impact the customers. A 1-minute video is equivalent to around 1.8 million words, and therefore it is always profitable to invest in marketing videos with good content. Including the following things in the videos will enhance the depth of the financial services sectors for which the videos are made. Visuals like what makes your financial services company different from its competitors. Think about what exclusive features you can offer to your customers that your competitors cannot, or strong guarantees even if that means a signature (to ensure the customers that you will fight for their rights if anything goes wrong) work wonders to transform a viewer into a potential customer. Then you may include testimonials of previous customers who have taken your services and benefited immensely.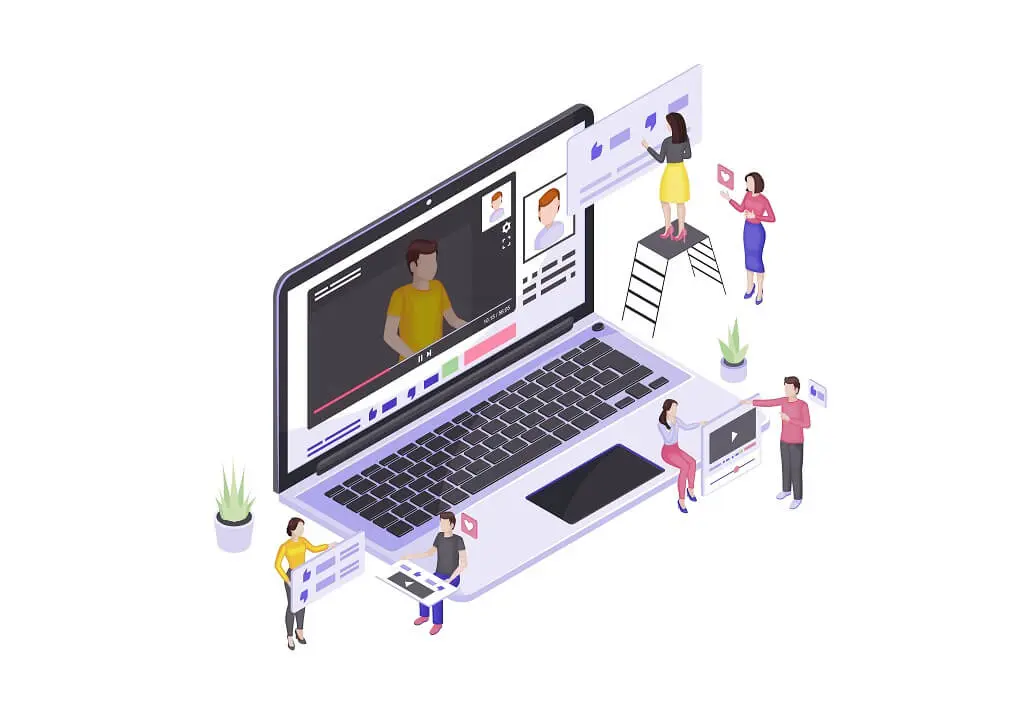 Testimonials from existing customers help in boosting up the confidence of new clients who are confused and somewhat skeptical about using the services of your company. Including content about your financial firm's history might act as an effective marketing plan where customers can easily identify themselves with the features and objectives of your company. Including "How-To" content on investing, saving, and planning your finances are the most sought-after contents online, and therefore if you include such content on your video, it may help one get the required tutorial from your video itself.
6) Optimize your brand copy across various channels
A financial advisor would always tell you to optimize your workflow across multiple channels to diversify your business and let people know about what your company tries to sell. A financial advisor is a learned professional having years of experience in financial counseling or individuals or corporations. Therefore, the marketing strategy that a financial advisor chalks for you can never go in vain. In fact, when you are building a marketing strategy for financial products marketing, the financial advisors will tell you to have a consistent brand image for your company because not many people are aware of your company or its products. Therefore, if you constantly keep changing your brand, people will be utterly confused and stay away, which is not desirable. Please do not use any jargon on your company's brand image; otherwise, it will become difficult for people outside the finance industry to understand. Keeping the landing page of your company's website simple.
7) Personalizing marketing initiatives
Understanding your customers' needs is the most essential part of the online marketing plan for finance sectors as per the financial advisors. Personalization means using relevant data to make recommendations to the existing customers and then introducing the customers to the new facility that the company provides at the right time and at the most competitive price. When a financial service company knows what exactly its customers want, it becomes easy for them to offer more applicable services, and it is also a great way to make the customers feel valued.
For a finance company, personalization of the company's initiatives may come in 2 ways; one is through user-specific recommendations, and the other is to provide the existing customers with relevant services as per their financial needs whatever might help.
Tracking the customers' online behavior like what website they are visiting on and how much time they are spending on those websites or what are the keywords they are focusing on & looking at are important parameters that help in providing relevant recommendations for online searches.
However, investing in personalization requires marketers to have a thorough knowledge of stakeholder alignment or input better data. They should also know how to replace outdated CRMs and databases potentially. And what is more important for online marketers is that they should have the potential to lead their respective companies towards a customer-first approach that will bring them immense success in the future. Giving the customers what they need and when they need will pave the way for a brighter future for the company.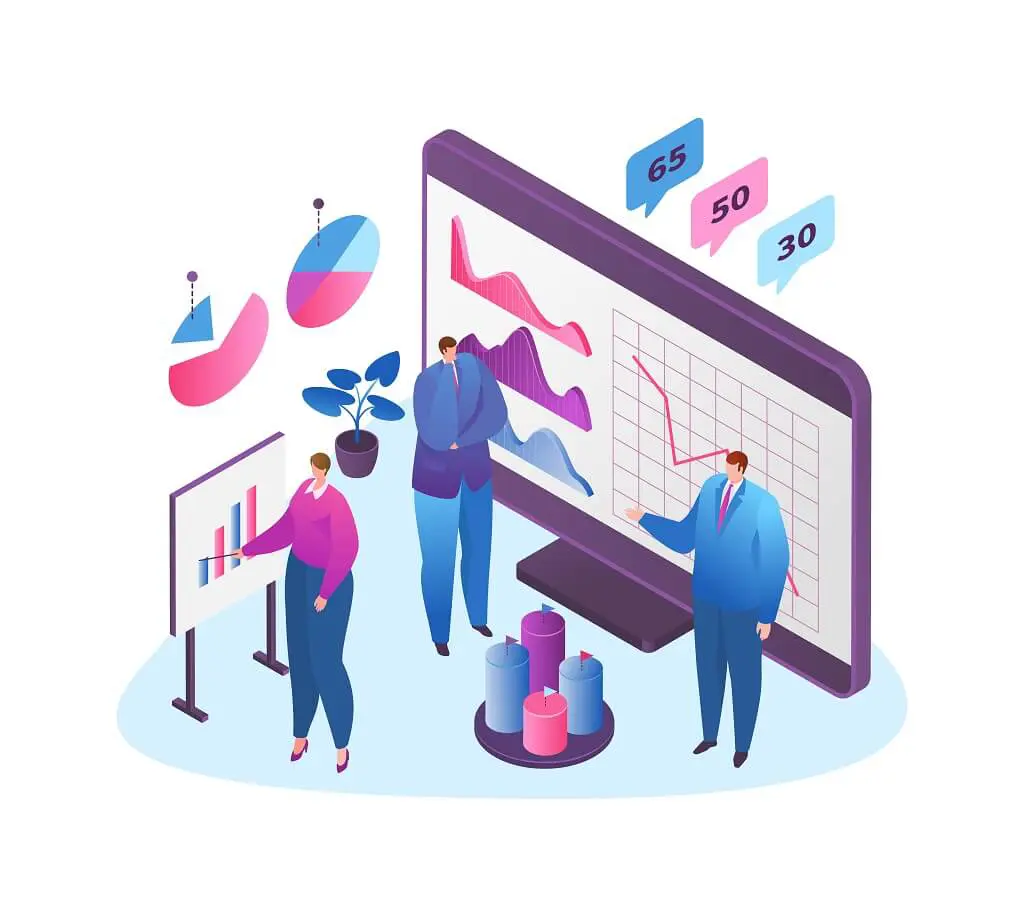 8) Market Specific Strategy
As the name suggests, a market-specific strategy is one that constitutes a set of rules to guide a specific group of service providers against a specific group of marketers. Developing a market-specific strategy involves two vital steps. The first one is estimating the extent of expenditure that a company can afford to adapt to various marketing policies. The other one is developing an appropriate marketing mix (product, price, promotion, and place) to ensure that the company's services are according to the company's features and objectives. Before executing any marketing plan, it is essential to tally it with the budget that will allow the implementation of the marketing strategies. As for implementing the most appropriate marketing mix, some analysts opine to include exclusive features like the physical environment as well as the personnel environment in those areas where the services are being provided.
A marketer working in the financial services sector will probably know how difficult it is to retain the existing customers with new strategies. However, not every marketing plan is for all the financial services companies, but the compilation of the marketing strategies stated above would definitely serve as a bluebook of excellence for the financial services sectors.
FAQs
1. What marketing techniques are available for the finance industry?
There are a lot of marketing techniques available for the finance industry and the foremost being the robust online presence of the company across all online channels and social media platforms. This is because the generation Z is more inclined towards online services rather than visiting the branch for any kind of help. Getting the best SEO rankings for the website is of prime importance for a finance company.
2. What is the financial service market?
A financial service market is a collection of commercial banks that provide various financial operations like credit cards or ATM services. Individuals and corporations use financial service markets for enhancing the operations in their debt and equity markets. The financial service market is an important part of the financial service industry and may include factoring, hiring, purchasing, or leasing through various types of financial instruments. These operations enable a country to improve its overall economic growth.
3. How do you market a financial planning company?
There are four innovative market strategies to market a financial planning company. Hosting a client event and inviting referrals or starting a blog, including content related to various marketing tactics for a finance company, or even interacting with the customers through social media platforms or attending local networking events.
4. What are the features of financial service?
 The term finance service encompasses some specific features as follows:
Financial services are customer-oriented and intangible.

They are inseparable and perishable in nature and, therefore cannot be stored; they need to be used up as and when they are required by the financial sectors.

They fill up the lacuna that exists between the borrowers and the investors.

They are proactive in nature, which means that they can easily visualize the market expectations.

They are dynamic in nature and change with the change in customers' behavior.