Finance News
Which are the Top Wealth Management Firms in Europe?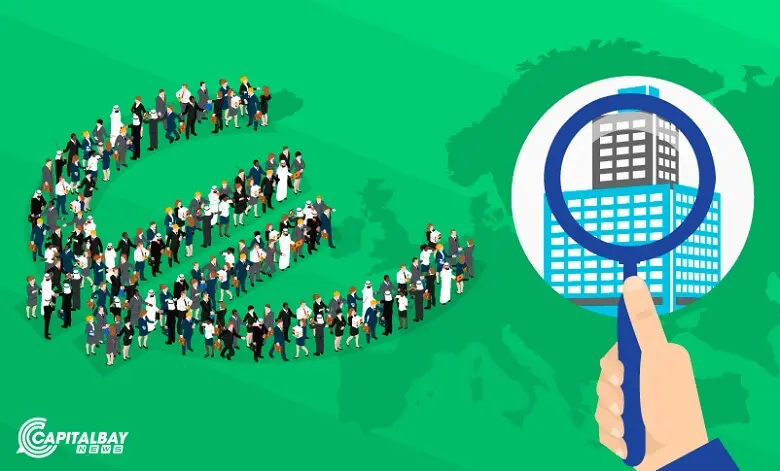 Wealth management firms in Europe or anywhere else, for that matter, address the needs of wealthy and affluent clients through a wide range of services. It is focused mainly on financial services and advisory services. Once the firm gathers information about the client's needs and the quantum of resources in hand, a strategy is worked out to use the best financial products and services.
A wealth manager or a wealth management advisor uses their individual, other experts, and professionals' knowledge and experience in various fields to plan out an approach that maximizes returns on wealth invested for clients. The areas include legal and estate planning, tax planning, accounting services, financial and investment advice, and retirement planning. Wealth management practices differ between countries because of specific statutory regulations in force in each of them.
Functions of Wealth Management Firms
The wealth management industry is an integration of various financial services and products. Generally, wealth management firms form a critical component of a large bank or investment agency. Hence, the wealth managers can access the various departments' expertise within the larger company and offer wealthy clients with customized financial solutions to increase returns and earnings. Private wealth managers should have sufficient awareness of various aspects of financial assets management to serve their clients' best interests.
Here are some of the key functions of wealth management companies.
Income Creation
The primary responsibility of asset managers is to devise various investment strategies that will lead to income generation sufficient to meet their high net clients' needs. The goal is to generate extra growth of the financial portfolio to prevent erosion of net worth during inflationary times and keep the returns constant.
Asset Protection
The success of a top wealth management firms is estimated by the assets under protection or AUM and is the total market value of the investments it manages on behalf of the clients. In some countries, this is calculated by the total of bank deposits, mutual funds, and cash in the financial institution, while in others, AUM is the amount that the investor has authorized the wealth manager to trade on his/her behalf.
AUM is generally in millions of dollars, and the rich are often targeted with civil suits mostly frivolous. This has given a new role to those in asset management called "asset protection" and protects the wealthy from losing their money. There are several strategies used by asset managers in this regard, like taking cover under trust laws and keeping money in off-shore banks.
Tax Planning
An issue that often plagues high net individuals is taxes. While the common person would not mind paying more taxes on more income, it is not so with the wealthy. When the quantum of assets under management is vast, even a small difference in taxes and percentages can translate into considerable differences in after-tax returns. An asset manager has to keep track of the various types of investments taxed differently so that the investments can be balanced accordingly to ensure the most tax-efficient combination for a client.
Business Structure of Wealth Management Companies
Wealth managers are associated with the finance industry, but their business structure might differ. They could be a part of a large investment firm or a small-scale business. Clients approaching the firm will have dedicated managers working for them. Their titles are different depending on the company – financial advisor or financial consultant – but their goal is the same; to increase the wealth of high net individuals and ensure a steady rising source of income.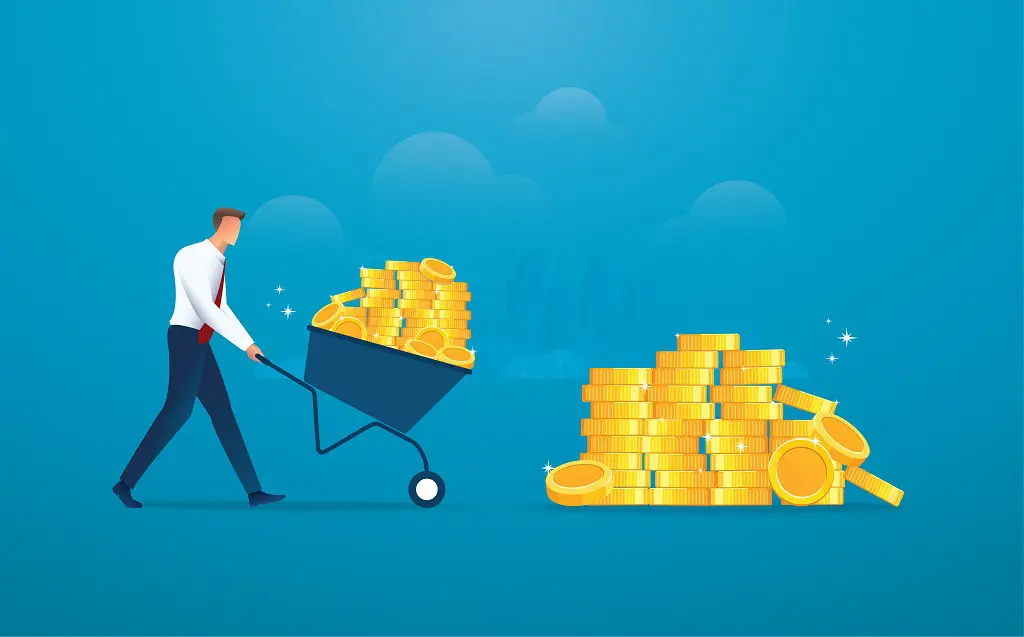 Leading Wealth Management Firms in Europe
There are hundreds of wealth management companies in Europe spread out over the many countries on the continent and catering to individuals with high net worth and millions in assets. Each company of Europe wealth management can rightly claim its place in the sun and be among the top 10. However, there are certain best trust companies of wealth management in Europe are mentioned here.
For this post, a few countries will be taken up, and the top firms in each will be considered. However, the list will not be in any particular order though AUM is a critical factor for inclusion.
The United Kingdom
Goldman Sachs: The firm has the eighth-largest funds under wealth management with an AUM of $300 billion. Five hundred wealth managers are operating worldwide in 13 branches, including the UK and South Africa. To have Goldman Sachs managing their private wealth, individuals should have a minimum of $10 million in accounts. The company last year recorded $7 billion in revenues in the Investment Management section.
Moneybox: Moneybox is among the top 10 in the UK and was founded by Charlie Mortimer and Ben Stanway. The company has raised £21.3m to date, including a £14m Series B round in July 2018. Moneybox currently has over 400,000 customers and offers a host of products under wealth management, including stocks and shares and a personal income pot.
Wealthify: The Cardiff-based wealth management firm raised £17.5m in 2018. About 75 percent of its investments are in stocks and Government bonds. Since its launch in 2016, it has grown exponentially and now has over 30,000 high net worth customers. Recently, Wealthify has branched out into Self-Invested Personal Pensions.
Germany
UBS: The asset management firm is among the top 10 in Germany and has an office in Frankfurt. UBS is a global asset manager, with 3,600 employees, including asset managers in 22 countries with an AUM of $601 billion and 7,100 wealth managers. It had a worldwide operating profit of $30.2 billion in 2019, increasing 2 percent yearly. Apart from asset management, UBS provides private banking, wealth management, and investment banking services for personal, corporate, and institutional clients with international assistance.
Allianz Global Investors: The company has been managing assets for individuals and wealthy families and institutions on a global scale by asset managers and has shown robust and consistent investment results for clients. Recently, Allianz has launched a Euro 500m European infrastructure fund for external clients.
LBBW Asset Management: The company is regarded as one of the top asset management companies in Europe, with assets under management of Euro 68,032.5m. The firm focuses primarily on managing mutual funds and has a client base dominated by high net individuals, pension funds, and large corporations.
France
Morgan Stanley: Morgan Stanley Wealth Management Division and private banking rank second in the list of asset management companies globally with assets under management of $1.26 trillion. Its Paris office was founded in 1967. The firm offers investment banking, sales and trading, real estate, and various investment management products.
Amundi: Based in France, Amundi is an asset management company and is among the top asset managers in Europe. At the end of 2019, Amundi had assets under management of 1,653 billion Euros. It is one of the top 10 wealth management companies in the world in terms of AUM.
Natixis Investment Managers: Natixis Investment Managers is an American French-based global asset management company. It has its headquarters in Paris and Boston and is the second biggest French asset manager in terms of market share. In March 2018, Natixis had $1,008 billion in assets under management.
Switzerland
Lombard Odier:
Often called the investment specialists of Europe, Lombard Odier operates as private banking and invests in the principal markets worldwide. The firm has over 200 analysts and private
investment specialists
. Apart from investment performance, the firm also pays attention to the tax impact on private investors' investments.
Alpenrose Wealth Management AG: Alpenrose Wealth Management AG provides investment advisory and private banking services to wealthy and private clients. Their range of services in Europe includes tax and legal planning, strategic partnerships with prestigious banks in Switzerland, and a full range of family office services for top clients.
Vontobel Swiss Wealth Advisors AG: The firm specializes in internationally diversified wealth management, focusing on North American investors. Vontobel provides expert investment advice to clients in the US and Canada. Their advantage is that they operate on a multi-currency platform, giving clients full opportunities for global diversification. Vontobel Swiss Wealth Advisors AG scrupulously follows the statutory financial norms of the USA and Canada, and hence clients are assured of remaining within the law even as they seek advice from a firm based in Switzerland.
Who are the top wealth management firms?
Wealth management companies offer various services, starting from wealth creation to tax planning, asset protection, real estate, retirement plans, etc. Each will be a top player in one or more fields. However, overall, the world's leading companies are Bank of America, Morgan Stanley, J.P. Morgan, UBS, Wells Fargo, Fidelity, and Northern Trust.
Which bank has the best wealth management?
The Bank of America Corp's Global Wealth & Investment Management division is considered the leader in wealth management services. The Bank focuses on clients with over $250,000 in investable assets. It is number one in the world in AUM (&1.35 trillion) and has more than 20,000 wealth managers in 750 branches. The net income in 2018 was $4.1 billion.
Who is the largest wealth manager in the world?
With a $1.26 trillion AUM, 15,600 wealth managers, and 600 branches globally, Morgan Stanley Wealth Management is considered the largest wealth manager globally. In 2018, the net revenues of Morgan Stanley rose by 6 percent to $40.1 billion and net income to $8.9 billion.