Gambling News
From eth to fiat: How to withdraw your Ethereum winnings from gambling sites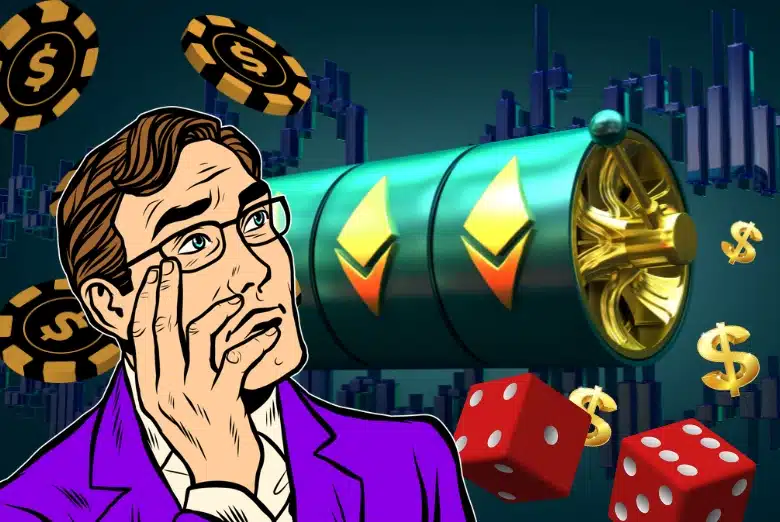 With their rise in popularity, cryptocurrencies are making their way into becoming the future of finance and the gambling industry. Although there are many crypto investors, the intelligence about cryptos is not well known. Some people would have an interest in investing in cryptos, but they might not have the budget to buy them. However, to cope with this issue, many Ethereum gambling sites have come up with a creative solution where the player can invest money in fiat currencies and get back their winnings in the form of cryptocurrencies. The idea is straightforward: players who participate in the game earn NFT and cryptocurrency incentives that they can exchange for money. They receive additional incentives the longer they play.
Converting ETH to Fiat on Gambling Sites
Many ETH gambling sites include features that gamers are accustomed to, such as gathering resources, gaining achievements, and character levelling. Players on these websites are given NFTs, or in-game cryptocurrencies, as rewards, which they may either spend to enhance their avatars and other in-game assets or sell and trade with other players. Players can earn cryptos through the following methods – Playing to earn with zero investments, DeFi rewards, and fiat investments.
Playing to Earn With Zero Investments
Playing to earn cryptos is a promotional method used by several ETH gambling sites to encourage gambling on Ethereum. In this method, the user must have created a crypto wallet. Even if they don't have any cryptocurrencies, having a crypto wallet is necessary. Creating a crypto wallet doesn't require any charges. Once the crypto wallet is created, the user can attach the wallet to the gambling site. Once the wallet is attached, the player can play games available on the site without having to invest anything and win rewards in the form of Ethereum. Once the minimum limit for withdrawal is reached, they can withdraw their ETH winnings from their wallet, and the ETH can be transferred to the user's bank account as regular currency.
Defi Rewards
Some of the best ethereum gambling sites offer the DeFi Rewards option. Such websites include DeFi incentive methods, such as yield farming, liquidity mining, and staking, which are also present in games and may be used to generate a passive income. Players can stake on the local blockchain in return for in-game cryptocurrency incentives, for instance, or they can rent out in-game NFTs to other players. 
Fiat investments
Fiat investments option is nothing but investing (depositing) using fiat currency methods like – Netbanking, Card or UPI transactions, and playing games. After the game is played, the winnings will be provided as cryptocurrencies. The crypto winnings will be directly deposited to the wallet, which can be withdrawn in the form of fiat currencies directly to the customer's bank account by the options available in the gambling sites online. 
Withdrawing ETH in the Form of Fiat Currencies
Investors must check the exchanges that are provided by the website with a compatible trading pair before withdrawing their cryptocurrency; they can also view their complete list of supported coins on various crypto price track analyzing platforms. The guide to the withdrawal process is provided below:
Step 1: The very first process is to transfer the cryptocurrency (winnings) into the crypto wallet or metamask wallet used by them. The deposit address has to be copied into the sending wallet if they are using MetaMask or another cryptocurrency wallet.
Step 2: Select an appropriate trading pair on the platform. One choice is to use AXS/BUSD, which can be quickly converted into fiat money. 
Step 3: Then, the user must sell their crypto using the market, limit, or stop-limit order type that they like.
Step 4: Now that BUSD is in the user's account, they may exchange it for currency on BUSD exchanges like EUR/BUSD. Please be aware that the methods offered depend on the place the user resides in and also how much money they can withdraw from the wallet. 
Step 5: They should go to the wallet and select Fiat and Spot > Withdraw to choose from the various fiat withdrawal channels. They may select from a variety of fiat withdrawal options, including card withdrawal, bank transfers, and third-party wallets, depending on where they are.
Conclusion
Crypto users and crypto investment enthusiasts can be benefitted largely by using the advanced features involved by the ETH gambling sites for exchanging and earning cryptocurrencies. This can also drive more people who are interested in gaming to have benefited from their investments or use their gaming skills. The introduction of cryptocurrencies in the gambling industry has positively influenced many and broken the barrier between ETH and fiat currencies.