Worcester News
Galaxy Life Sciences to Build $50 million Building at Worcester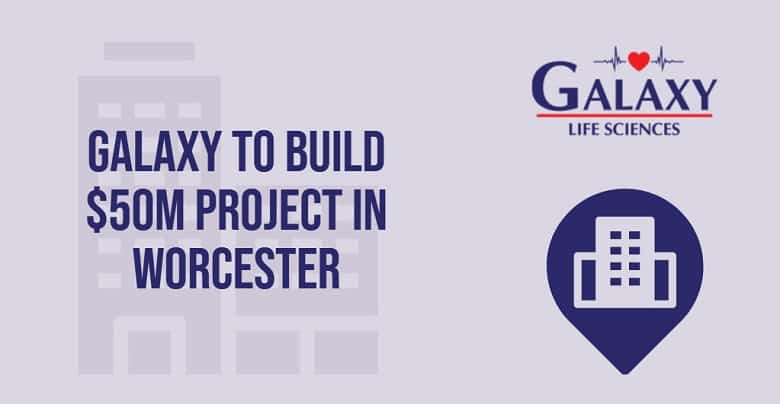 Galaxy Life Sciences LLC has finalized a deal to construct a $50 million building in Worcester. A 6-acre plot has been earmarked at Reactory Bio-manufacturing Park for this purpose, also included in the contract is the right of Galaxy Life Sciences to develop the remaining plots too that are available in the Bio-manufacturing Park at the former Worcester State Hospital campus. 
This development is not new for the Galaxy group at Worcester. Sister company Galaxy Development LLC had developed The Trolley Yard, a mixed-use development located between Grove Street and Park Avenue. Galaxy had purchased the site, which then housed the Worcester Regional Transport Authority's maintenance facility for $3.8 million in Mar5ch 2016 and developed the Trolley Yard.  
The project has been a roaring success, and all spaces in the three buildings developed in the first phase will see full capacity in the next two months. 
Developer Michael O'Brien of Galaxy Development LLC is happy with The Trolley Yard's response among the business community at Worcester and said the company is looking at new projects, the $50 million deal by Galaxy Life Sciences LLC is another step in that direction. 
Mike O'Brien, who is also the CEO of Galaxy Life Sciences, explains why Worcester is hot property for life sciences.

Last week Wednesday, Galaxy Life Sciences bought the 6-acre plot for development for $1.9 million from the Worcester Business Development Corporation, as per the papers filed at the Worcester Registry of Deeds. However, this deal and the price do not include all the plots acquired by Galaxy Life Sciences for development. Each plot has its exclusive contract and price, details of which have not been divulged by the company. 
The city is naturally excited at this deal, and the boost this $50 million building will give to the already flourishing life sciences sector in Worcester. Infrastructure is being spruced up in a big way, and the Worcester Business Development Corporation (WBDC) will start constructing and upgrading the highway and feeder roads to the site this fall.
WBDC President and CEO say that "it's big news" and credits the Baker-Polito administration's Open for Business Initiative to ensure that the deal goes through without a hitch.