Finance News
Goldman Sachs' Advice to Indian Clients—Liquidity is Priority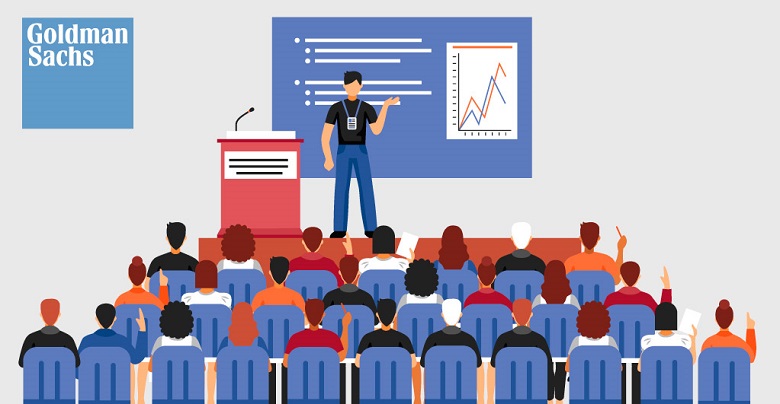 Mr. Sonjoy Chatterjee, Chairman and Chief Executive for India of Goldman Sachs Group Inc, an American-based investment bank and financial services provider, has a word of advice for Indian clients. In a telephone interview, he elaborated on the current financial situation in India during the pandemic and how the Indian companies should start preparing for the post-crisis environment.
His primary suggestion is that businesses should focus on the current liquidity crunch and raise capital to fortify their balance sheets. According to Bloomberg, the Wall Street bank has already arranged some of the biggest equity offerings this year. These include telecommunications giant Bharti Airtel Ltd and Kotak Mahindra Ltd, headed by Asia's richest banker Uday Kotak. These funds will be primarily needed to tide over the recessionary pressures on the Indian economy post-COVID-19.
This line of thought of Mr. Chatterjee assumes great significance as the Indian economy is expected to contract by at least 4.5% in the fiscal year ending March 2021. The strictest and biggest lockdown in the world since March 2020 is taking a toll on the economy. Hence, the focus should be on companies strategizing long-term growth as the economy slowly limps back to normal.
The key to this approach is to identify what is core and what is non-core. Consider the step taken by Mukesh Ambani and Reliance Industries Ltd. With an eye on the future, he has forayed into e-commerce with $15.2 billion external funding and technical assistance from Facebook Inc.
What this means is that Reliance has already made provisions to meet the biggest challenge of capital allocation and optimizing business value through cutting-edge partnerships. These deals to sell stakes in Reliance's digital unit make for almost 50% of telecom investments this year, according to Bloomberg.
The silver lining, according to Mr. Chatterjee, is that strategic investors and private equity funds are eager to put their money in India, especially in high-growth sectors like consumer and technology. The emphasis is expected to be on "omnichannel" digital platforms and channelizing consumer buying online.