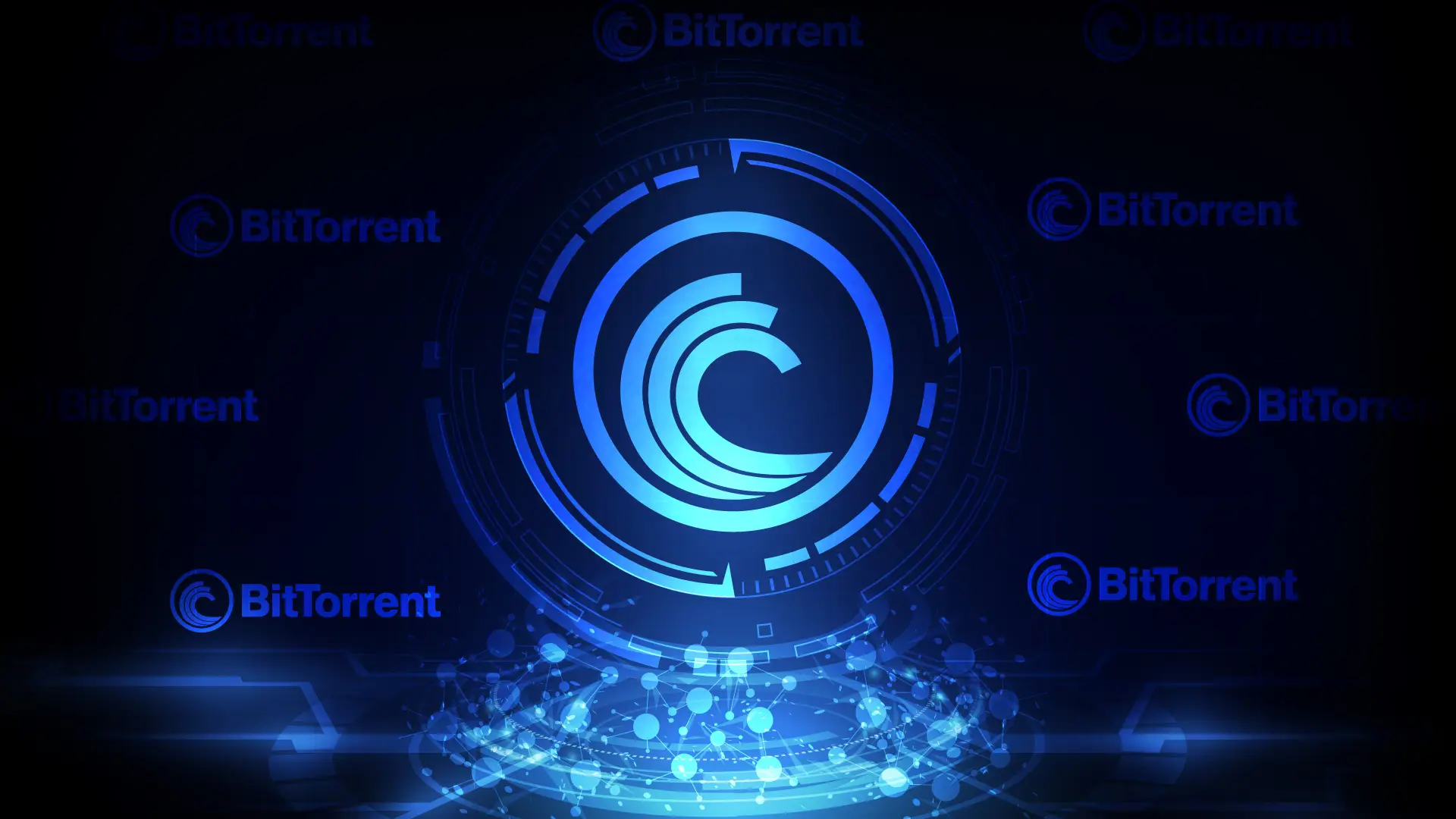 Considering the market scenario of the crypto space, the full-fledged price recovery doesn't seem too far. Most of the Crypto coins are likely to have a sustained price growth in the near future. Especially, the month of July has been spent on a positive note for the better part. However, it is to be seen how the market deals with the hurdles.
Hopefully, altcoins are believed to be preparing for an even extended rally in the next month. One of the most rapidly emerging altcoins, BitTorrent (BTT) has formed two major high spikes in the last 27 days. BTT is a TRC-10 utility token based on the TRON blockchain which holds an intention to enable content creators to connect with their audience.
BitTorrent Price Analysis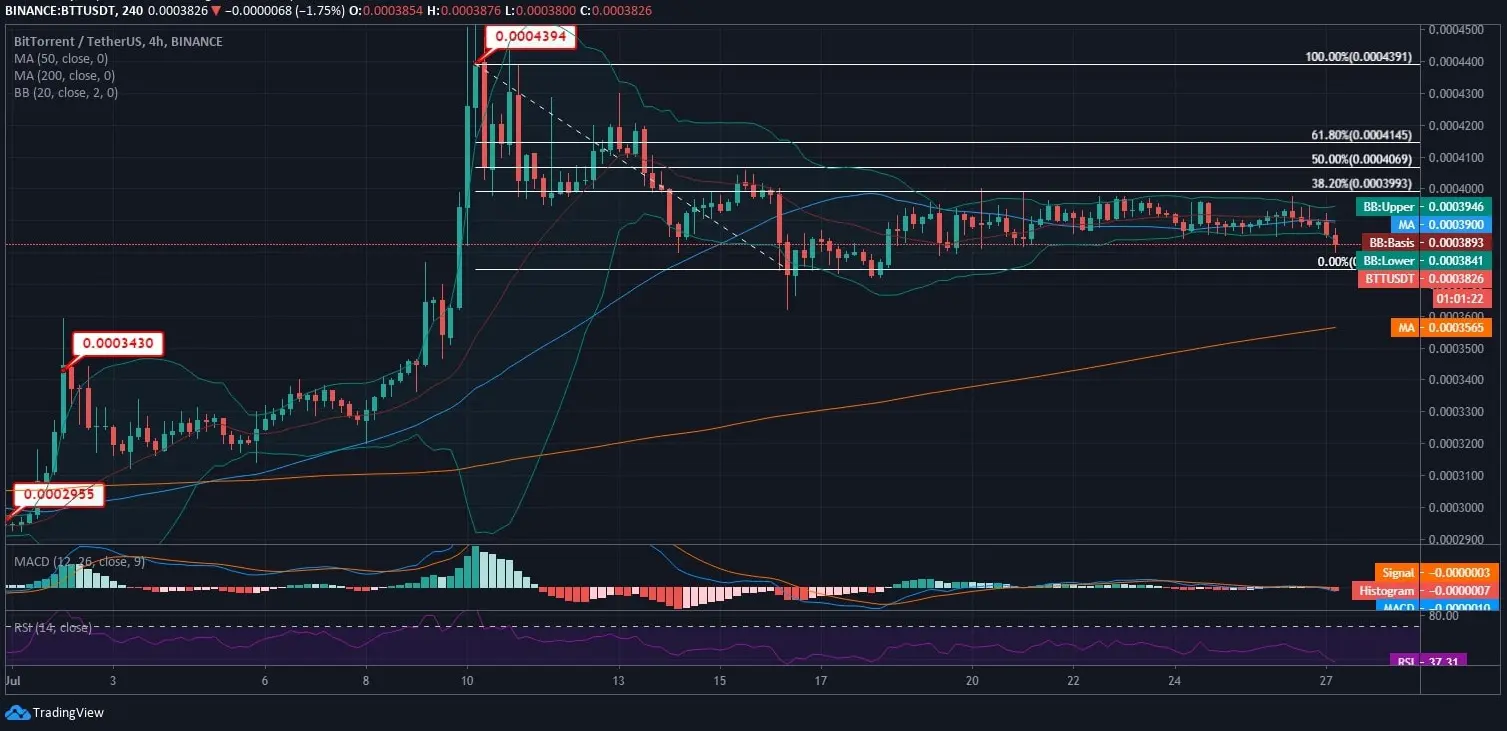 BTT is trading with consolidating impacts against USDT. Currently, the coin is in search of a support level. For the last ten days, the altcoin is comfortably ranging between the 38.20% fib level and the 0% fib level.
When the BitTorrent started trading this month, it was at 0.000295 USDT and from there it climbed above 0.034 USDT in a couple of days. A gradual and stable price took place here and it quickly rose above 0.00043 USDT to face rejections up there. Later, the altcoin formed lower highs at 0.00041 USDT, 0.00040 USDT, and 0.00039 USDT. a reliable support level appeared at $0.00037 and now the coin is trying to have a bullish breakout above it.
The technical indicators are exhibiting a mixed note over here. The short-term SMA line is above the longer one while the MACD and RSI indicators are in the bearish area. The 20-day Bollinger bands seem shrunken enough to deny any possibility of volatility but a breakout soon.