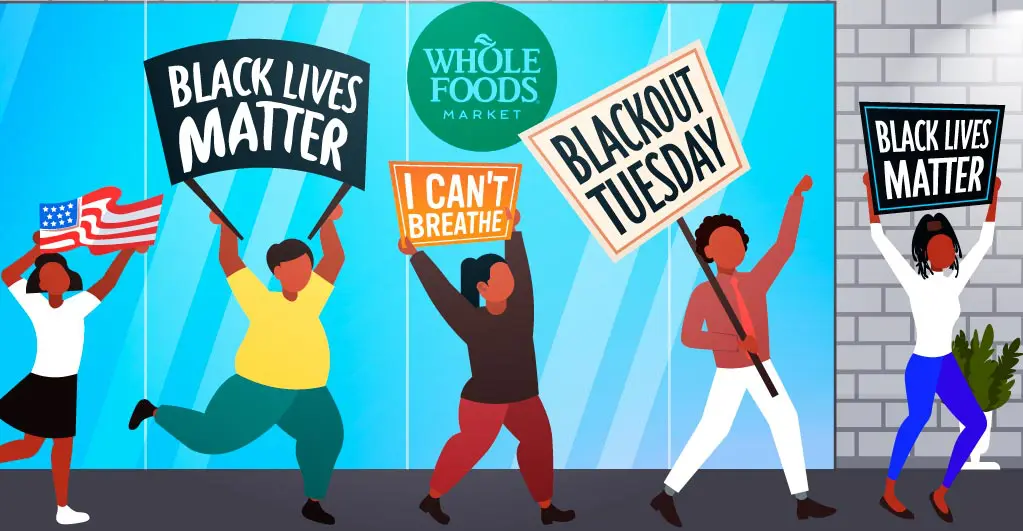 Employee protestors of Whole Foods at Cambridge, Massachusetts, have filed a discrimination lawsuit against the Company. The lawsuit says that Whole Foods had violated Civil Rights Act protections against workplace prejudice. They have been joined by other employees working in stores in Seattle, Berkeley, California, and Bedford.
The protests outside the Cambridge store started about four weeks back when Whole Foods sent home a few employees and one Savannah Kinzer was even fired for wearing masks that had Black Lives Matter imprinted on them. The Texas-based grocery chain cited a dress code that prohibits "visible slogans, messages, logos or advertising that are not company-related."
Employees, however, were quick to point out that this code was never strictly implemented and that a case was being discriminately made out in the case of the Black Lives Matter masks. Employees had previously worn rainbow pins in support of LGBT rights as well as masks with sports team logos on them without inviting any action from Whole Foods.
Ironically, there is a wide gap between the action of Whole Foods and what they have posted on their website. The Company's statement on their site says that racism is not available in Whole Foods and that liberal donations have been made to the Black Lives Matter foundation.
Suverino Frith, one of the lead organizers of the Cambridge protests, put the matter in a proper perspective. At a rally on Monday, he said,

Kinzer, the sacked employee, has not stopped at the lawsuit only. She has also launched a GoFundMe for the employees who have been sent home without pay; $13,000 has been raised already.
Whole Foods has a different take on these protests. A Company Spokesman told FOX news that no employees were dismissed for wearing the Black Lives Matter masks and that Kinzer was sacked for repeatedly violating the Time & Attendance policy, coming late for work, and leaving during her assigned shifts.
It is now for the Tribunals to decide on the issue.