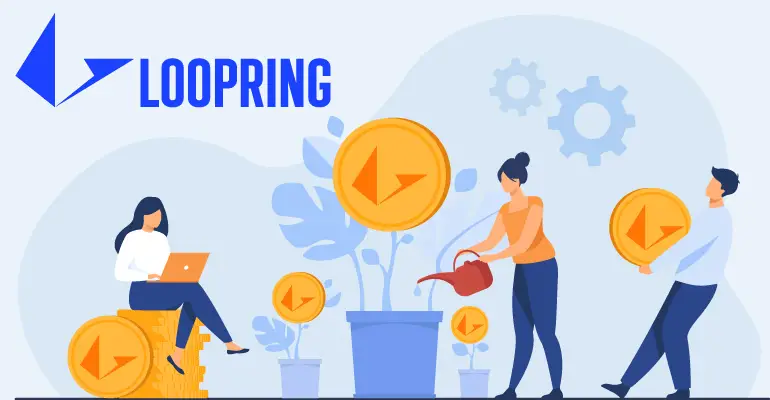 The prices in the crypto economy have been going through a havoc-like experience for the last semester. While it is anyway tough to have a steadily moving price trend amid the still ongoing pandemic coronavirus, the altcoins are putting its attempts into their price trend.
Loopring is also witnessing a flourishing improvement in its price. If we talk about its price path, it is in an improved position as compared to where it was a month ago. The altcoin is way above its 1-month's lowest price level but is a little below the highest level.
The LRC token was trading with a sluggish nature when the previous month ended, and it has completely altered the picture this month. The coin was trying to hold a support level at $0.078 around 30 days back. However, the price trend kept slipping with a bearish approach from there.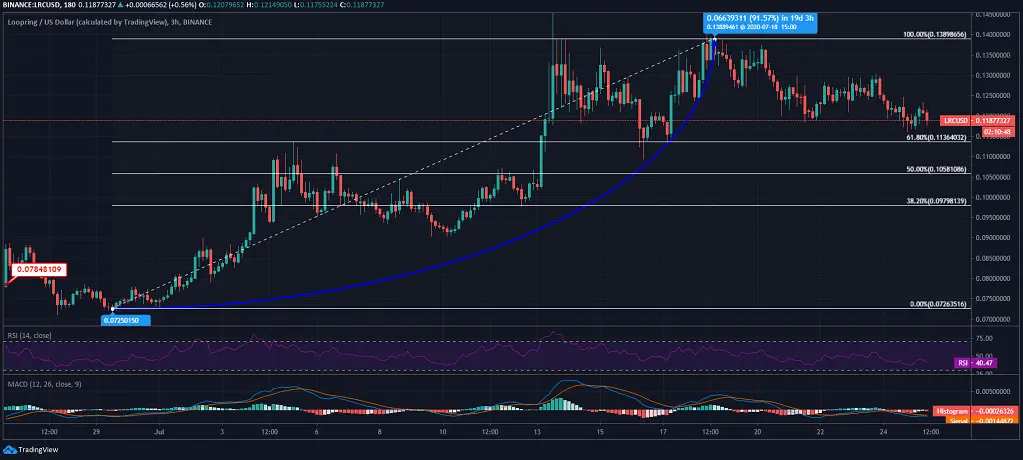 The price bottom appeared at $0.072, which is where the price decline saw a break. The Loopring token slowly uplifted its price from here to address the immediate resistance levels. The altcoin managed to reach above $0.13 while forming a fine double top.
Meanwhile, higher highs occurred at the 50% fib level. The price of the LRC price escalated by more than a whopping 90% over a few weeks. However, the scenario of frequent pullbacks has already taken over the token. At this moment, the currency is about to rest over the 61.80% fib level, considering it as a potential support level.
The technical indicators are about to enter the bearish zone from here as the RSI is at 40 while heading south, and MACD is on the downside too.