Maker News
Maker Tries to Keep Its Price Above Key Support Levels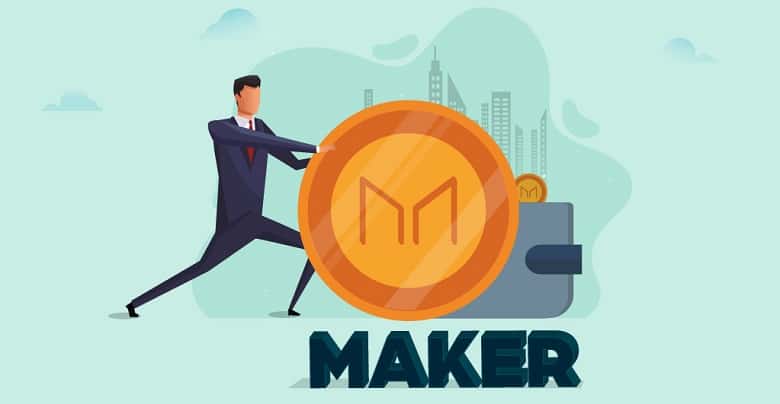 Apparently, by now, it is getting a bit tough for the cryptocurrencies to sustain the stable approach. The crypto market has had a bullish month. The same space is likely to see the month end on a mixed note as the price corrections have been initiated although gradually.
However, in a short while, bullish turn around can be anticipated as Bitcoin proudly marches above $10k. The leading crypto coin may soon achieve heights above $11,000 if bulls remain in favor of the currency. Meanwhile, the altcoins like XRP and ETH are also busy hustling to match up the pace with the market bulls. On the other hand, one of the most rapidly emerging altcoins, Maker, is slowly losing the bullish attitude.
Maker Price Analysis
In March, when the market had collapsed due to Coronavirus, the MKR coin had been holding its price above $200. Its strength has been tested in such unprecedented times. At this moment, the price of Maker against the US Dollar is thriving above 500, which shows how far the coin has traveled from the lows.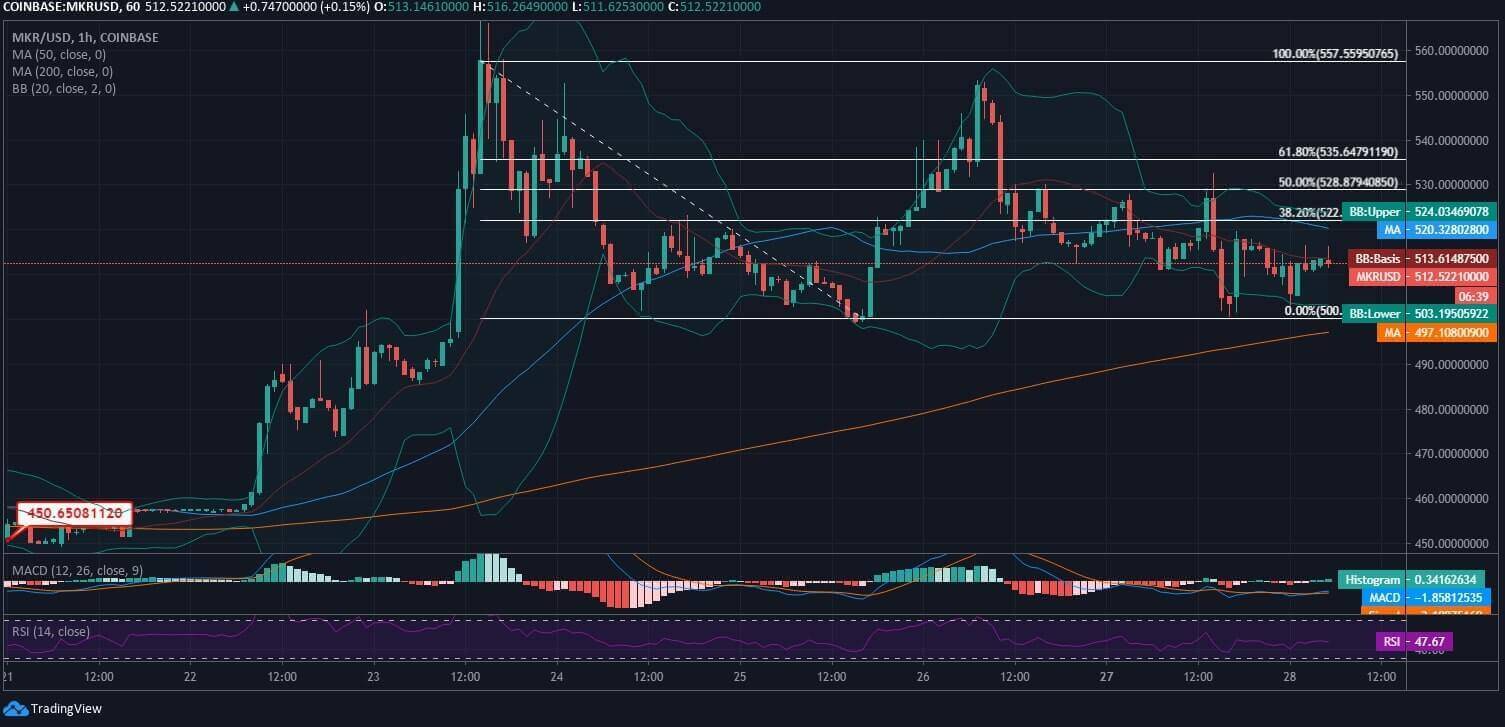 A week ago, the MKR price was trading around $450, and from there, it surged to hit the price level of $557 while forming higher highs at around $490. as it faced a rejection there, the coin saw a pullback which ushered it to $500. Here, where it found a support level, another price rise occurred above $550, although the correction has already taken over the price trend. By now, Maker price is testing resistance at $513.
The technical indicators of the MKR coin are in the moderately bullish zone. The short-term SMA line is above the longer one. The MACD chart has just entered the upside, while RSI is at 47 with a stable bias. The Bollinger bands are not showing any sign of volatility.