Mesa News
Mesa Partners with CO+HOOTS to Support Struggling Businesses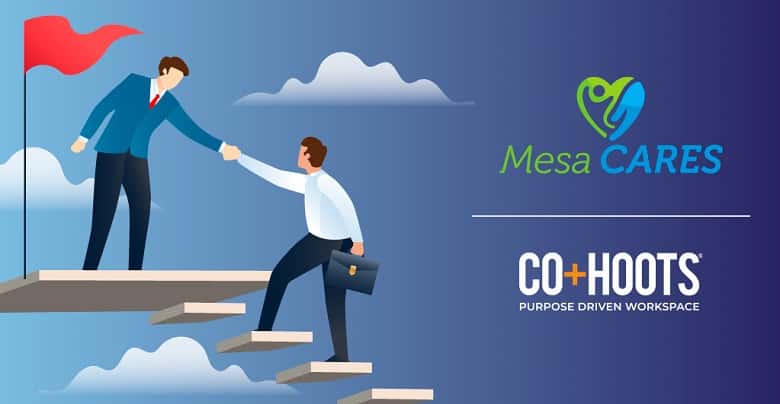 Start-ups, entrepreneurs, and emerging businesses in the city of Mesa, Arizona are excited to get help from an organization during the COVID-19 pandemic. According to the reports, the Mesa City Council has partnered with an organization called Co+Hoots to use a digital platform that helps the local struggling businesses in the view of this health crisis and the nationwide economic slowdown.
Co+Hoots have developed HUUB, a platform that enables city businesses in Mesa to improve their operations for free and gain a recovery impetus from the ongoing and ensuing recession.
Mesa is a thriving city situated in the proximity of the prominent Phoenix, Arizona. The Assistant Director of Economic Development for Mesa, Jaye O'Donnel, believes that it is vital that businesses get help for six months to one year and find resources to cope with the commercial stagnancy caused by COVID-19 pandemic. While the pandemic has already put the state of Arizona into a standstill, several schools, events, and businesses in Mesa are set to remain closed in the months to follow. O'Donnel fears for the economic stability of Mesa's business landscape as most of its struggling businesses are merely operating at 10 percent of their pre-pandemic situation. 
The HUUB digital platform is being introduced to Mesa businesses from August 2020. This platform serves as a connection to more than 80 webinars from business experts that can help these struggling enterprises manage their operations with efficiency during the COVID-19 era. The platform intends to improve businesses through online education and access to city-based consultants. Business owners can enroll in the HUUB program and get a list of advisors from various business fields to help them in their ordeal. These advisors can guide businesses from legal measures to accounting help. The Mesa city administration is going to pay for these one-on-one sessions, ranging from $50 to $300 an hour.
According to Co+Hoots founder Chelsea Smith, these sessions with business advisors can help people gain advanced knowledge of national business experience. The HUUB platform is helping businesses make "transformative moves" and excel in their challenges even during the days of near-zero profitability caused by the COVID-19 situation.