Aave News
Monolith Wallet Gets Full Support from Aave Network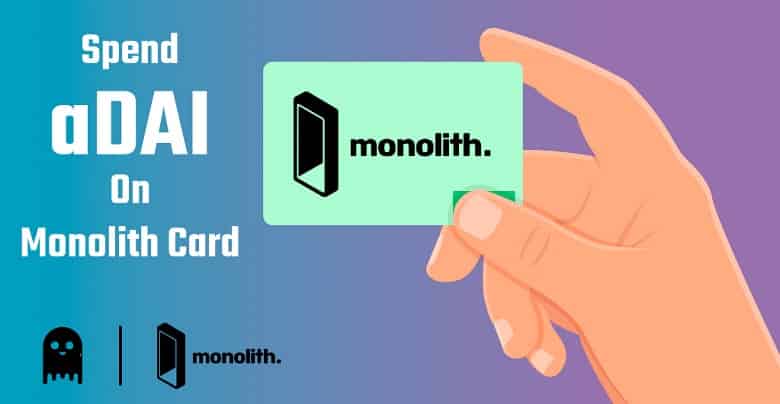 Aave network, the decentralized finance protocol that enables users to borrow and lend ERC20 and ETH tokens, has announced its integration with the Monolith wallet, which is an emerging decentralized non-custodial contract wallet to store Ethereum powered tokens.
With this integration, $aDAI can from now be spent on Monolith cards and can also be used to top-up the Monolith cards, which is a step towards the development of the DeFi (decentralized finance) infrastructure on the platform. Users can now spend $aDAI anywhere in the world by just paying a fee of 1% towards the TKN Community Chest, and the whole operation is completed in just a minute.
Engaging Monolith customers with the Aave network will help develop a non-custodial future, which will, in turn, expand the growth of DeFi. It the first live Ethereum based Contract wallet that can be paired with Visa Debit Card and can be used to spend $aDAI anywhere in the world.
As this is the first time Aave is sponsoring such an offer for an $aDAI gateway, the platform has arranged for a surprise to win 250 aDAI for eight lucky Monolith Card winners. This is just an attempt to encourage Monolith card owners to make more Monolith transactions.
There will be a random selection of 5 Monolith card owners. Anyone who has topped up their Monolith cards at least once in the last month can get a chance to be among these five randomly selected Monolith card owners. Three more lucky users will be selected based on the activation of their Monolith cards. This will continue for three consecutive weeks, where a lucky winner will be randomly selected per week.
Apart from this, Aave will also be giving out 500 aDAI to the meme artists to put up the best meme and share them on the Discord that will be aired on the aDAI meme contest channel once a week till September 2nd, midnight GMT +2.