Aave News
Aave Drops Over 20% in Less Than 24 Hours Due to Market Crash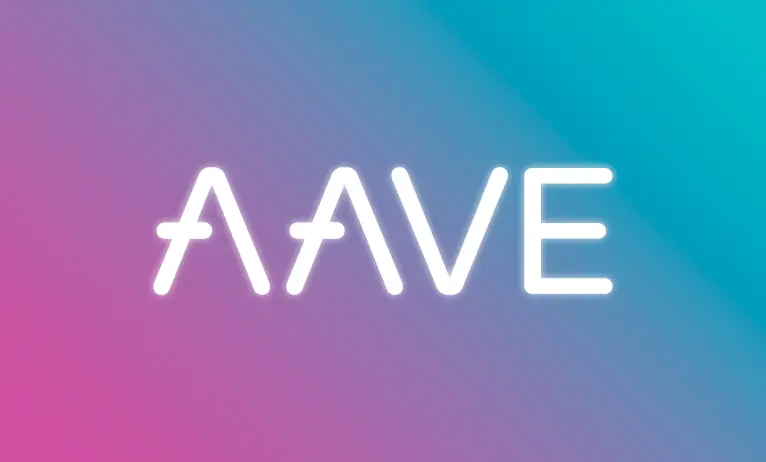 Aave—one of the top 30 cryptos of the market, is operating on Ethereum's platform and is trading with a price of $0.566. However, over the past 24 hours, the long bearish candlestick led to waiving off farfetched gains, and it steeply dropped from trading above $0.70 to currently trading above $0.550, with an intraday loss of approximately 23%. LEND declined from an All-Time High of $0.905, which was marked in the last week of the previous month but is still holding long-term support.
LEND Price Analysis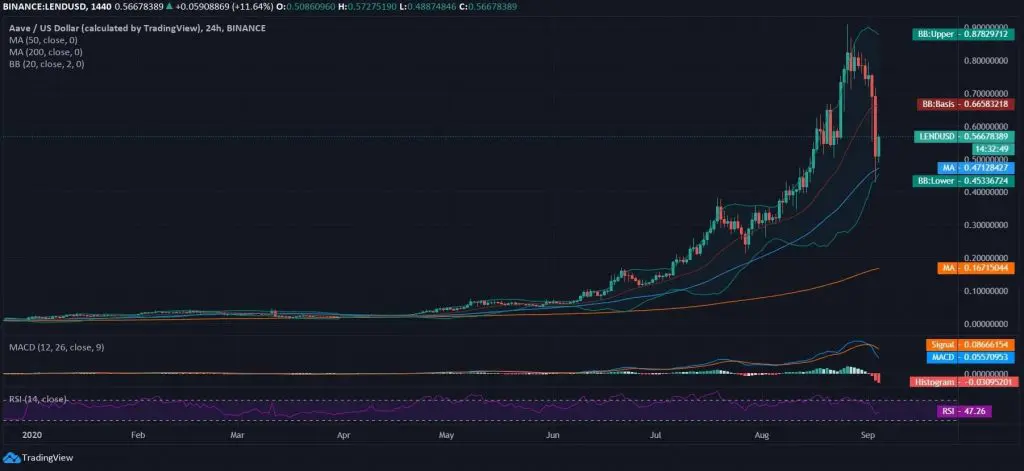 Aave, at the press time, was trading slightly above $0.550 at $0.5667, and with a long intraday bearish candle, it tested supports as low as $0.423 and breached the lower Bollinger Band before the closing of yesterday's trading session. While LEND marked an ATH in the last week of the previous month, it was seen breaching the upper Bollinger Band on the 24-hour chart.
However, with an intraday bearishness, Aave lost support from MA50 after dropping below $0.50 but holds support from MA200 at $0.167. The widening of Bands shows increasing volatility in the near-term due to steep price rise and dip. Moreover, the MACD chart exhibits a bearish crossover. Similarly, the RSI of LEND is now seen inclining towards the oversold region at 47.26 but is away from hitting the extremities.