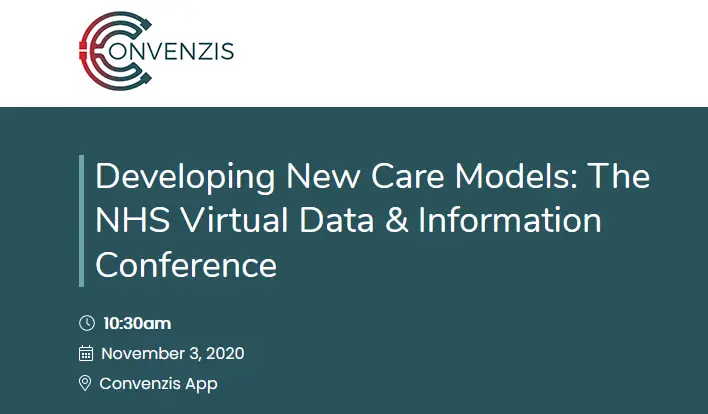 Developing New Care Models: The NHS Virtual Data & Information Conference
Data and Information have been and continues to be a crucial and integral part of the health services fight against COVID-19. Data and patient information are constantly being used in new ways to help to care for people and help the NHS and social care to better understand and respond to the virus.
NHS England along with NHSX is currently using data as evidence to help shape new care models and keep the public safe from the COVID-19 Virus. The newly established NHS COVID-19 Data Store will provide a high-value tool for helping NHS monitor data sets and establish trends. This data can be used to look at several things such as bed capacity in hospitals or the number of ventilators available in a specific area.
Our Developing new care models: The NHS Virtual Data & Information Congress will provide delegates with an interactive overview of this new Data Store and share best practices from across the UK.
We hope to cover some key data-driven topics including;
• Using health data responsibly and safely for research and innovation
• Supporting vulnerable people (GP Records)
• Remote patient monitoring
• Security and regulation
• + Much more
If you are interested in the uses of NHS Data and Information then please contact the team to secure your complimentary public sector pass, this will grant you full access to the high-value presentations, networking areas, live round table streams, and downloadable content.
We look forward to welcoming you on the day.
Research sources: NHS England, NHSX.
As our journey through the world of virtual conferences and networking continues, we have made changes to our hosting platform with the aim of providing a more streamlined and interactive experience for delegates.
We will now be hosting our virtual event series via the GoToWebinair platform.
As mentioned this decision has been made with delegates at the forefront of our thinking, further details on using the platform and joining your chosen event will be disclosed in the not too distant future.