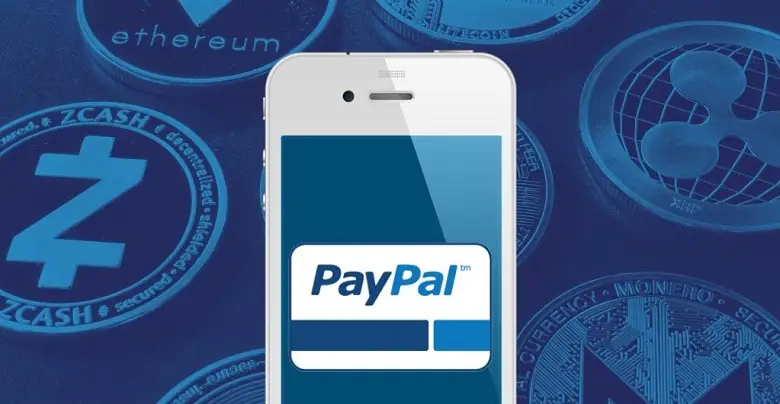 Global payments giant PayPal announced on Thursday that it has launched a new service on its platform to enable its customers to trade in cryptocurrencies. As per the tweet, PayPal users will now be able to buy, hold, and sell crypto assets directly from their PayPal account. Initially, the new service will be available for PayPal account holders in the United States and will feature Bitcoin, Bitcoin Cash, Litecoin, and Ethereum at the start.
Today, we are announcing the launch of a new service that will enable customers to buy, hold and sell #Cryptocurrency directly from their PayPal account. https://t.co/QS6JRmG9hs pic.twitter.com/uHBatfZkbF

— PayPal (@PayPal) October 21, 2020
PayPal is one of the biggest names among international money transfer platforms. Its crypto adventures aren't new, though. The company was among the founding members of Facebook's ambitious Libra Foundation; however, it pulled out soon after the project got caught into controversies.
Since then, there have been hints that PayPal would soon join the crypto revolution independently. For instance, a couple of weeks ago, Chief Investment Officer at Block Tower Capital, Ari Paul, predicted that PayPal would announce support for BTC by the end of the year. His claim was a reaction to Jack Dorsey's Square investing $50 million in Bitcoin, and as it has transpired, his claim has come true.
In the official press release, PayPal emphasized that the general interest in digital currencies has grown during the COVID-19 pandemic, especially for digital payments. PayPal intends to capitalize on this growing demand. It also revealed that it intends to enhance the utility aspect of crypto by making it a mode of payment at its 26 million merchant stores across the globe.
Commenting on the new service, PayPal CEO Dan Schulman said that the change into digital currencies is expected and brings various benefits, such as financial access and inclusion, the resilience, speed, and efficiency of the payments system, and enabling the government to distribute funds conveniently to citizens.
As expected, the crypto community is all praise for PayPal's move. Major crypto personalities and organizations have reacted to the launch of PayPal's crypto services. Litecoin Foundation, for instance, tweeted that PayPal's move is intended towards improving consumer understanding and adoption of cryptocurrency.
💥 Boom💥 To increase consumer understanding & adoption of cryptocurrency, the company is introducing the ability to buy, hold & sell select cryptocurrencies, initially featuring Bitcoin, Ethereum, …& Litecoin, directly within the PayPal digital wallet.https://t.co/rnYBSH4fkL pic.twitter.com/mxipJGD1ON

— Litecoin Foundation (@LTCFoundation) October 21, 2020
Ontology Network also reacted positively to the move. In its tweet, it said that crypto will now be available to 346 million PayPal accounts and added that it is looking forward to ONT being added to the platform soon.
With this announcement, #cryptocurrency is going to be introduced to 346 million @PayPal accounts, adding a plethora of use cases for global users. We look forward to $ONT being added soon for real life payment applications as it is on @ZeuxApp! 🌩️🌩️ https://t.co/9xrFxDPZYA

— Ontology (@OntologyNetwork) October 22, 2020
However, Ripple CEO Brad Garlinghouse showed mixed feelings for the move. He said that though it is great to see a giant like PayPal make the big move, the fundamental benefits of crypto are being spurned, pointing out PayPal's concerns about regulatory uncertainty.
2 steps forward, 1 step back…Great to see a payment pioneer leaning in, BUT disappointing some fundamental tenets / benefits of crypto are spurned. I suspect PayPal is concerned about the (wait for it…) regulatory uncertainty, impacting its roll-out on a number of levels. https://t.co/aPVv85jrNR

— Brad Garlinghouse (@bgarlinghouse) October 21, 2020