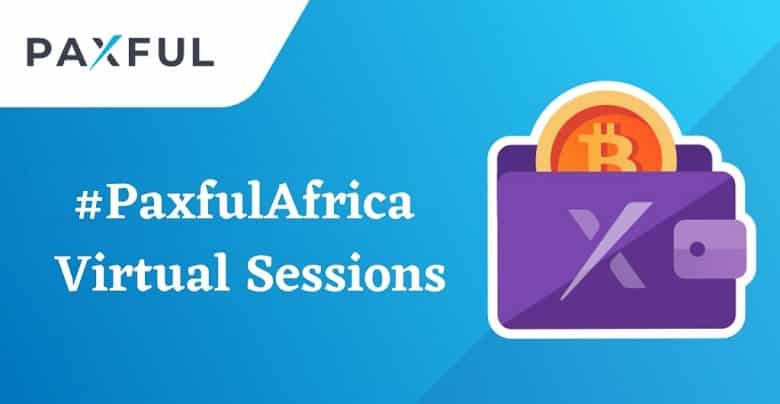 Bitcoin trading platform Paxful has announced that it will host a series of free virtual sessions to educate the community and Bitcoin enthusiasts on maximizing opportunities in the Bitcoin industry. The New York-based company tweeted that these virtual sessions will be conducted by Africa-focused crypto entrepreneurs, social entrepreneurs, and other industry professionals.
We'll be hosting a series of FREE virtual sessions to showcase how you can maximize opportunities in the #BTC economy throughout the month of June! 👩‍💻👨‍💻

 👉 Hear insights from leading Africa-focused crypto entrepreneurs, social enterprises, and other industry professionals! pic.twitter.com/qJIuZYiunC

— Paxful (@paxful) June 1, 2020
The platform shared the schedule for the virtual sessions an infographic on Twitter. The first of the six sessions will begin on June 02, and the final one will be conducted on June 18. All of these virtual sessions will be streamed live on Paxful's social media pages, Facebook, Twitter, and YouTube.
The topic of these sessions will be as follows:
June 02 – AMA with founders
June 04 – Bitcoin for the African youth as an alternative source of income during COVID19.
June 09 – The Impact of Bitcoin as a philanthropic tool
June 11 – The KYC challenge in Africa
June 16 – Bitcoin and Paxful 101
June 18 – How to become a crypto influencer
Africa has emerged as one of the most important markets for the crypto industry, and many major crypto companies have already taken giant strides in terms of reach and expansion. However, awareness regarding the industry remains a challenge, and therefore initiatives like these are quite handy for the industry to flourish in the region.