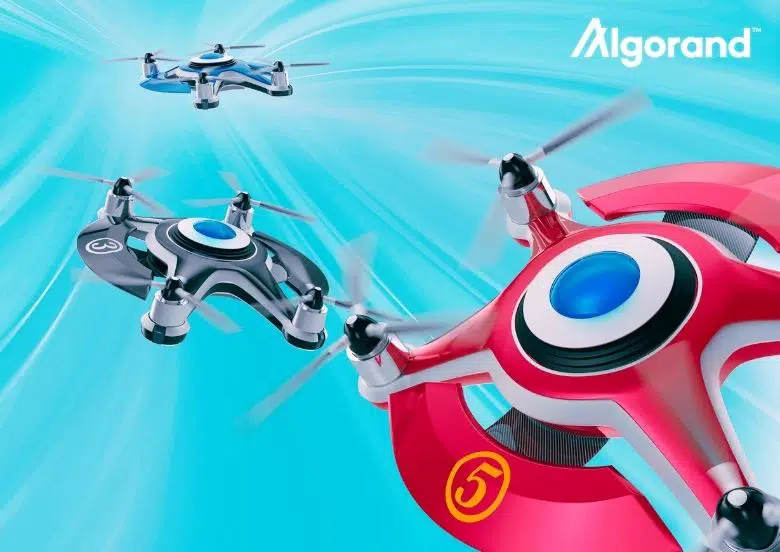 In what could be termed as exciting news for sports lovers, Playground Labs has joined hands with the largest Drone sports organization in the world to come up with the exciting concept of Drone Racing League (DRL). The primary attraction of this partnership is its play-to-earn (P2E) model that will help the players to win real cash while they participate in the league. The rewards will be given in the form of cryptocurrencies and non-fungible tokens (NFTs). This, in turn, will help the entire segment of crypto and blockchain technology to grow in its influence and the user base. 
The association between the Playground Labs and DRL will manifest on the Algorand blockchain ecosystem. 
Hivemind, a company involved in investment in the crypto domain, is extending its full support to the Playground Labs, and with DRL coming to the blockchain network of Algorand, there is an extensive scope of the game making its mega entry in the metaverse. The success of DRL can easily become a template for other players to follow the format and make their mark into web 3.0 through the P2E model. 
The rising popularity of the P2E model has enthused more and more organizations to come forward and offer this innovative business format to players. Playground Labs will be involved in building the infrastructure related to the metaverse and help the players to have the economic benefit by playing the games of their choice. 
DRL has already raised the temperature and expectations of players by offering them cash prizes on its eSports tournament involving the simulator and Arcade games. DRL is moving towards the next evolution of the P2E model. 
There is no doubt that this particular development will definitely have a far-reaching impact on the development of a holistic ecosystem of metaverses. It is going to become a converging point for many fledgling segments in the cryptocurrency domain, including the decentralized finance, NFTs, metaverse, and P2E gaming ecosystem. These categories will be benefited from this association, and experts in the field of blockchain technology are tracking this development with great interest to analyze its implication for the entire cryptocurrency domain. 
The one thing that is very clear is that these kinds of development are sure to give a fillip to the adoption spree of digital currencies. All transactions in the P2E model, NFTs, or metaverse take place via digital coins, and this is sure to make things more conducive for the adoption of cryptocurrency among the general public.
The Algorand platform supports smart contracts, and its consensus mechanism is based on proof of stake and a Byzantine agreement protocol.  Algorand's native cryptocurrency is called ALGO. According to this Algo price prediction, the actual strength of Algorand lies in the fraud-proof mechanism.