Raleigh News
Raleigh Takes Precautions for Possible Flooding Due to Isaias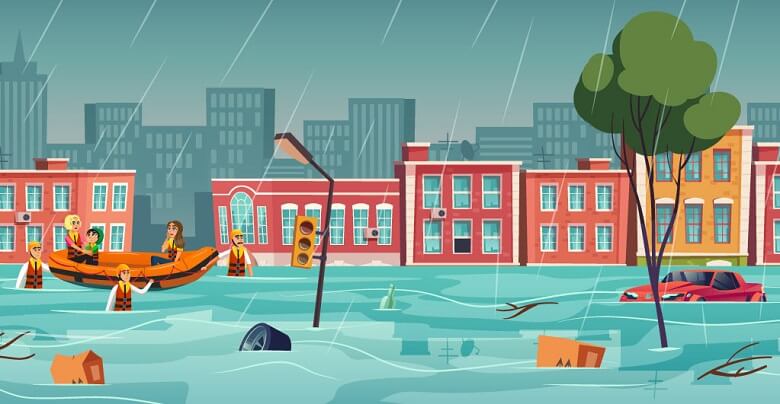 Heavy thunderstorms hit Wake County Sunday afternoon and Raleigh and the rest of Wake County are preparing for possible flooding on roads, strong winds, and power outages.
With storm Isais passing to East, WRAL meteorologist Aimme Wilmoth said Raleigh could experience 3 to 4 inches of rain, and a flash flooding on the roads will be the major issue for Triangle east. In some areas of the west Raleigh and Western Boulevard, standing water was reported early in the morning.
A large tree also fell across the road near Lynn Road around 3:30 a.m. Tuesday, and police officials witnessed the incident closely. Sooner the crew was called to remove it as Lead Mine Road was blocked, and it could affect the day passengers.
The emergency management warned the government officials of the area about the speed of Isais; it can cause quick rainfall and flood the roads in no time. Raleigh locals are advised to stay at their homes as there could be possible floods on roads and downed trees. The people were also instructed not to cross the road with standing water. The roads and other debris might be washed out, and the power lines could be underwater.
On Monday evening, Crabtree Valley Mall was full of shoppers' capacity. When the mall crew noticed the leakage in the basement, the lower parking level was sealed with the possibility of flooding due to quick rain. Officials of the County are concerned for the citizens and are leaving no stones unturned when it comes to saving them from the possible natural disaster.
Tim Herman, chief of Garner Deputy Fire, said that they have coordinated with the Wake County Emergency Center and immediate help can be called in case of emergency. Swift-water rescue teams, specialized disaster management teams, Chainsaws, Generators, are all geared up to manage the possible flooding in the Raleigh, rest of Wake County.