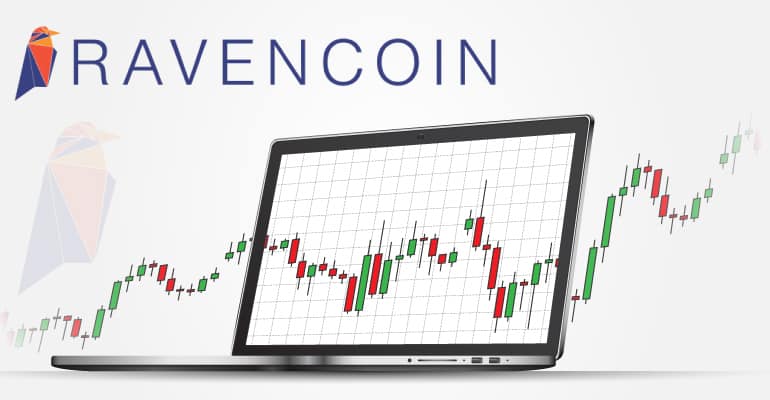 Ravencoin had a dramatic movement since the beginning of the year. The coin was trading at $0.0230 on January 01. The period in the first half of February was relatively better than the latter half. Around mid-March, the coin reshuffled the 52-week low at $0.010.
However, the momentum of the RVN coin improved in the latter days. The currency retested the $0.0200 level in May. Since then, the currency is spotted holding over the position tightly.
If we look at the price trend of RVN/USD over the last 30 days, the price spotted at $0.0191 on July 08, and it held strong upward momentum. Later, the price breached the $0.0205 mark in the next week. The uptrend remained intact further, and the Ravencoin registered massive hike around July 14 and touched $0.0243. However, the currency couldn't keep the trend intact & faced a steep fall and fell to $0.0195 on July 17. Since then, RVN coin continued to trade moderately around the same level for the next few days.
Later, on July 28, the coin again faced a steep fall, which took the price to $0.0180, but then, Ravencoin managed to regain its price above $0.020.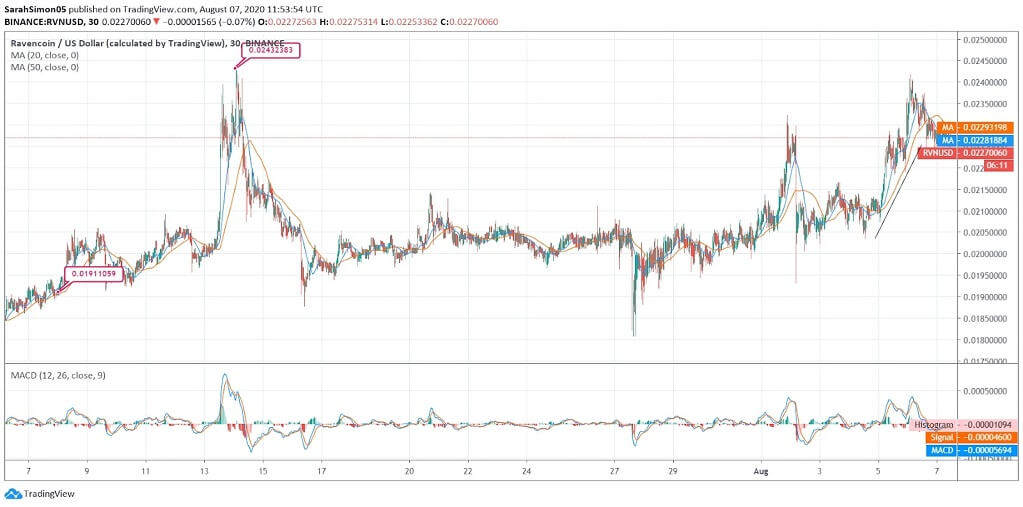 Since the beginning of the ongoing month, RVN price continued to trade with upward momentum and escalated to $0.0229. However, the coin again retested $0.0195, but later, it marked steady recovery. The price of Ravencoin escalated to $0.0240 on August 06. Today, the currency marked a sudden drop and reversed the trend as at the press time, it was trading around $0.0227.
The MA50 & MA20 are at $0.0229 & $0.0228, respectively. The averages are forming bullish crossover, but the coin lacks support from SMA lines. The MACD indicator also reflects a negative signal for the upcoming period. The RVN coin might soon cross its immediate support at $0.0222.