Celsius News
Celsius Token Draws a bearish Divergence; Trades at $0.390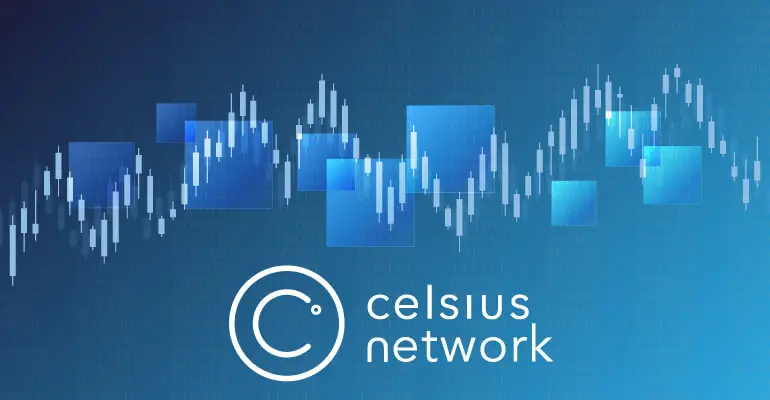 Celsius token (CEL), a native of Celsius Blockchain Network, is one of the top 100 tokens in the global crypto market. The network of the blockchain platform is visibly strong to be one amongst the top 100 cryptos of the market. The platform allows to buy coins and earn interest on crypto and instantly borrow dollars at a mere 1% APR, with no fees whatsoever.
Alongside this, the Celsius network shares at least 80% of its earned revenue with Celsius networkers and community by paying out weekly interests. This rightly fulfills their vision of earning, borrowing, and paying on the blockchain network itself.
NEW FEATURE: $CEL backed loans are LIVE in the US‼️ 🇺🇸🇺🇸

Unlock the value of your tokens without having to sell! @CelsiusNetwork@coinkit_ mon 100 1000 #BTC pic.twitter.com/nuJMzEo8M4

— Celsians (@Celsians) August 4, 2020
It was just at the onset of the month when CEL backed loan services went live in the United States. The service is simple and easy, where the users avail of loans with the lowest interest. On the other hand, the service availing users are also getting the benefit of 80% Celsius revenues that are legitimately shared with depositors and not shareholders.
Celsius Token Price Analysis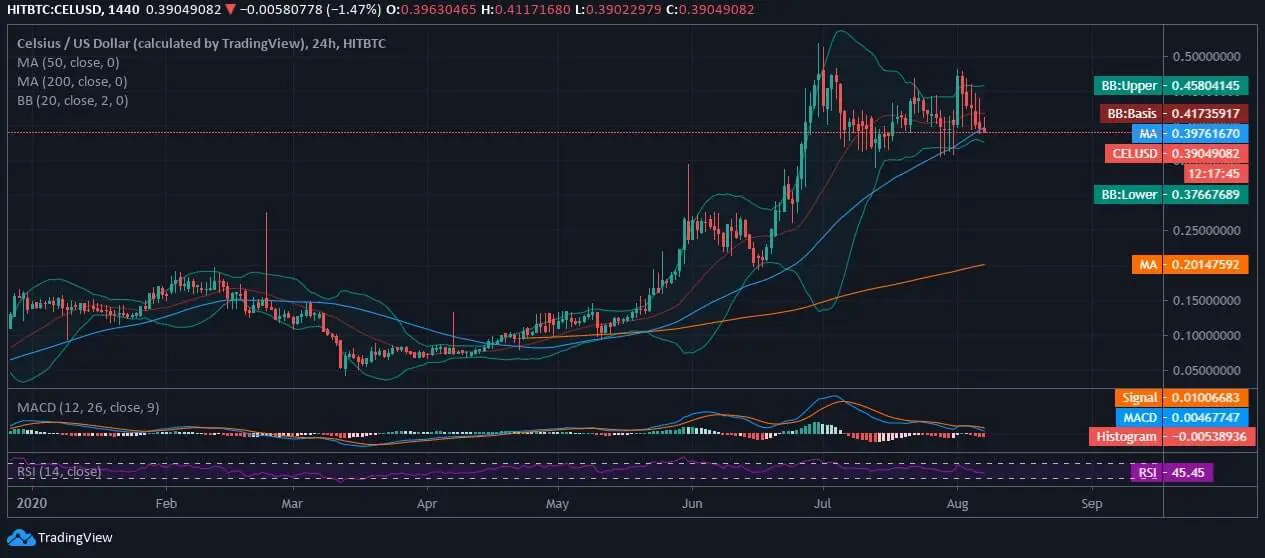 Celsius token, at the time of penning down this analysis, was trading at $0.390 with a bearish crossover since the start of the month. With no tragic movement in the intraday, the CEL/USD price trend has been nearing to hit the lower 20-day Bollinger Band due to loss of traction since the beginning of the month.
With the recent bearish candlewick, the token is testing support around 50-day daily MA on a 24-hour chart around $0.39 price area. However, the next immediate support retained is at $0.201 by 200-day daily MA. The 20-day Bollinger Bands do not project any trading extremities except the loss of momentum.
The MACD chart confirms the bearish crossover as the signal line crosses above the MACD line and the RSI is seen inclining towards the support at 45.45.