Saint Paul News
Robbery in St. Paul Alley – Shooting Leaves One Severely Hurt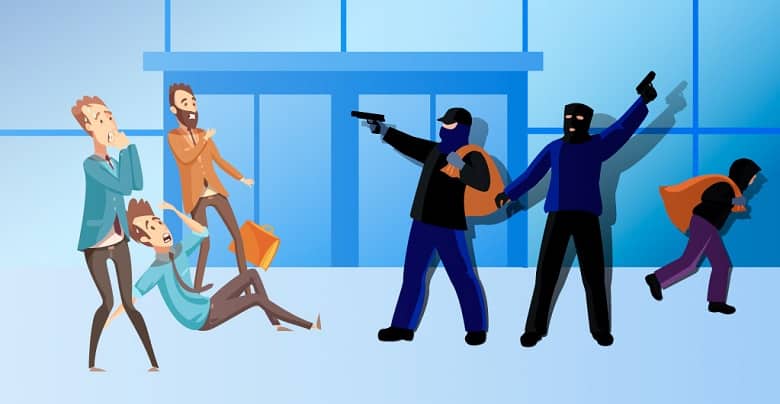 The St. Paul Police Department is investigating a midnight robbery in which a man was shot and is in a severe condition. The police responded to a call from an alley behind the 1700 block of Thomas Avenue.
Apart from the victim, there were two men in the alley. They informed the police that they had been robbed. A group of men had approached them and had demanded their possessions. There was a scuffle, and one man took out a gun and started shooting. Luckily for the group, only one person was hit on the buttocks, and the others escaped unharmed.
The victim was rushed to Regions Hospital by emergency crews. Doctors found a bullet embedded in the femoral artery during surgery. The man is now in serious condition even though the hospital has listed him as stable.
The police are examining the case and are presently not sure about the number of people involved in the midnight robbery. Arrests are yet to be made in this case, and the police have appealed to the people to call them if they have any information about the incident.
This is not a one-off stray occurrence of gun violence in St. Paul. On Monday, about 9.20 PM, a woman was sitting in her backyard in Dale Street when a stray bullet struck her leg. Police say she was not the intended target. A few hours earlier, 20 shots were fired at Burns Avenue with people fleeing in their vehicles.
There has been a considerable spike in crimes in Minneapolis/St. Paul, in recent times and as of Monday, 107 have been shot at, and 13 have succumbed to gunshot injuries. In the same period last year 2019, 70 people had been shot in the twin cities.
This state of affairs has the authorities worried, and action has finally been taken. A new Twin Cities Violent Crime Task Force was announced last week by the U.S. Attorney for Minnesota. This is a positive step to curb the rising incidences of gun violence.