Sacramento News
Sacramento Republic FC Game Postponed as Opponent Tests Positive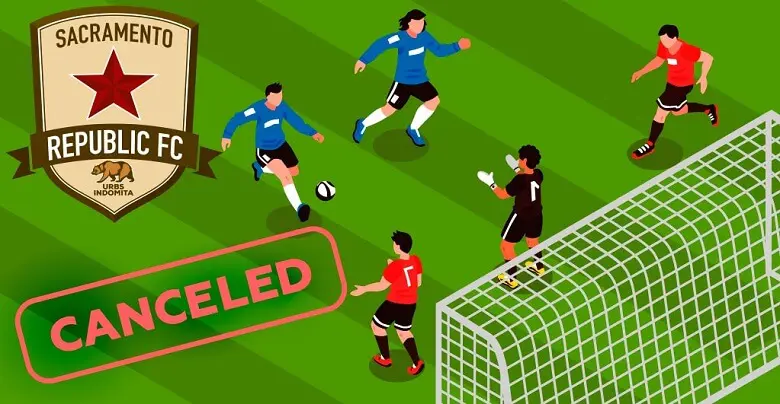 The novel coronavirus has turned the world on its head and has upset routines of all sections of society – from industries to aviation, from education to sports. 
This has also led to the postponing of the  Sacramento Republic FC game against the Orange County SC that was to be played on Wednesday at 8 pm, due to a positive COVID-19 result.
This step has been taken "out of an abundance of caution". Nobody from Sacramento FC is affected as the players were tested and the results for all have been negative, tests are carried out every week.   
But it is believed that a player from a previous opponent has tested positive for the virus. Sacramento played LA on Saturday but the Club has not specifically named which team the test is related to. Since July 13 when the club played Tacoma Defiance, Sacramento Republic FC has had matches against two other teams, Reno 1868 FC and LA Galaxy II. 
The game between Los Angeles Galaxy and San Diego Loyal also scheduled for Wednesday night has been similarly postponed. In a press statement released Wednesday, LA Galaxy II said that after the weekly routine testing, some individuals that were to take part in the match had tested positive for Covid-19.    
The postponement announcement by the Sacramento Republic FC was made by the authorities just an hour before the start of the match at the Papa Murphy's Park in Sacramento. The spectators though are not affected as all UCL matches are played before empty stands now. Fans are not allowed inside due to the health restrictions for Covid-19. 
The official Club statement goes as follows. 

Republic FC has the league pretty much under their control with two draws, one win, and one loss. The team is on top of the group with five points and is ahead of second-place Tacoma Defiance by one point.  
The next matches of the Sacramento Republic FC are against San Diego Loyal on 2nd August and Portland Timbers on 9th August.