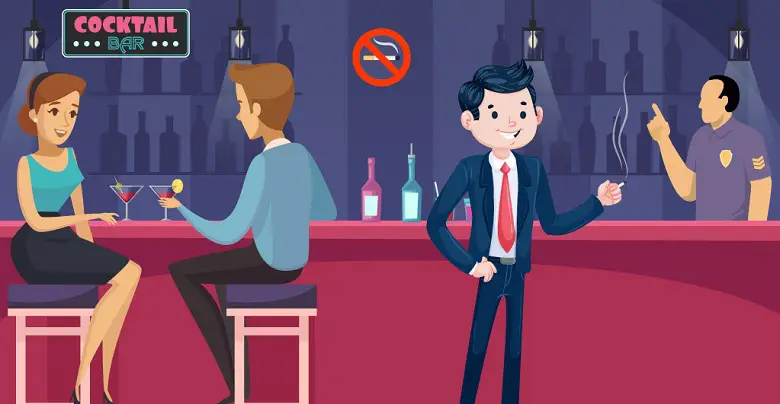 The ban on smoking and vaping in Shreveport bars will not go into effect on August 8, 2020, as originally proposed in an ordinance passed by the Shreveport City Council on June 9, 2020.
The council on July 14, 2020, amended the ordinance, which prohibits smoking in city parks, bars, and casinos, by granting a one-year delay on the smoking ban until August 1, 2021.
Councilmen Grayson Boucher and Jerry Bowman, who voted on June 9 for the ordinance with an implementation date set for August 8, changed their mind after local casinos raised concerns over potential revenue and job losses they would incur due to the ban, to which Bowman agreed to some extent. Casinos also urged the council to give them more time to recover from the business loss caused by the COVID-19 pandemic.
It was though unfortunate that the amendment came at a time when Shreveport residents started to offer their support to the ban.
However, Councilwoman LeVette Fuller objected to the amendment by voting against it, saying it would create a perception among the public of the council being incompetent and preferring money to the health of Shreveport citizens. She also recommended the council implementing such measures that would improve the employment situation and ensure the safety of public health instead of favoring either.
Ashley Hebert, Smoke-Free Louisiana Coalition spokesperson, and Tonia Moore, Director of Louisiana Campaign for Tobacco-Free Living, also came in full support of Fuller.
Despite Boucher agreeing to the casino owners' request of delaying the ban, he advised them to take steps in advance. Councilman John Nickelson, who proposed the original ordinance along with Boucher but voted against the amendment, urged Shreveport Mayor Adrian Perkins to veto the amendment for public welfare.