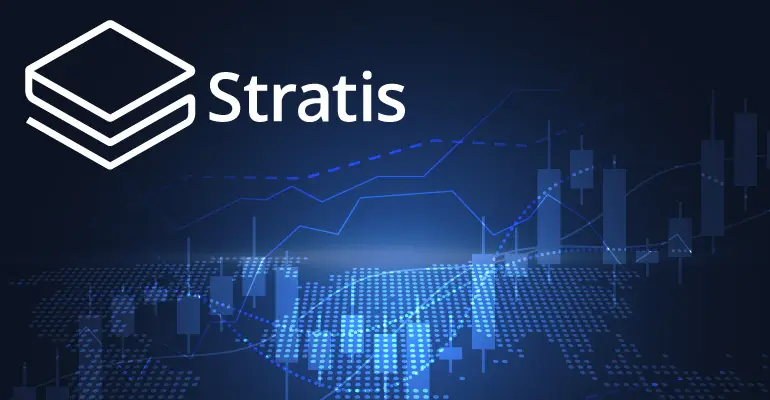 Stratis is currently trading around 0.0004610 BTC. The currency has begun the year around 0.00042 BTC. STRAT price seems to be returning to the level from where it started. However, the coin has somehow maintained its price level. The upcoming period is speculated to have a high chance of price consolidation.
Stratis Price Analysis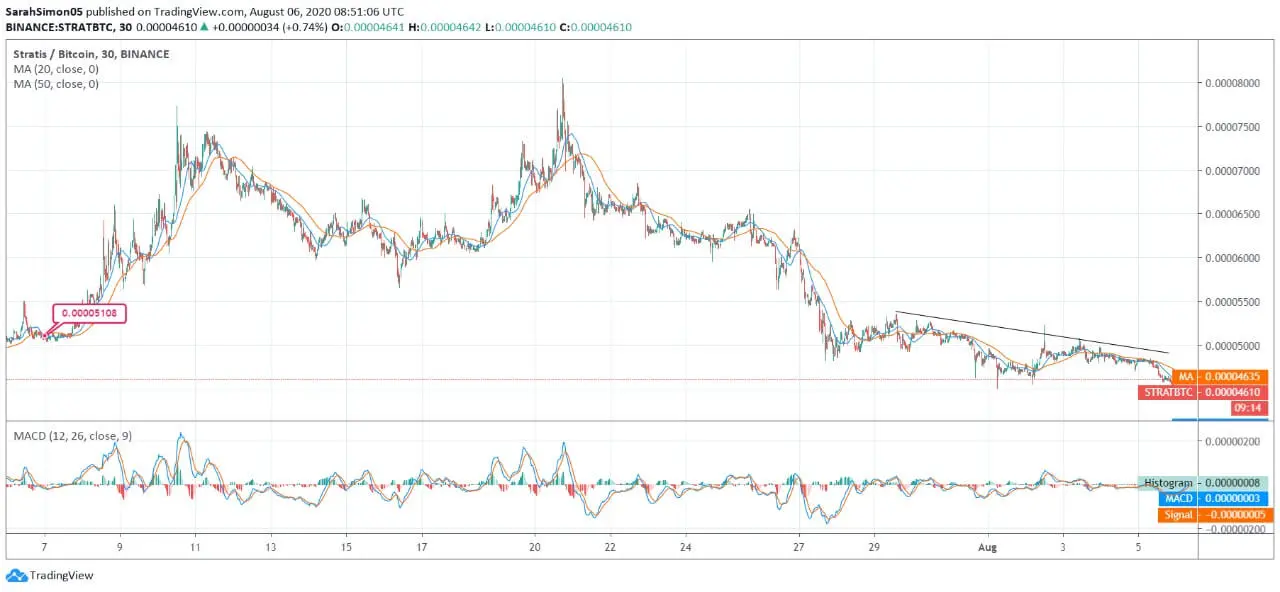 The monthly chart of STRAT/USD is exhibiting a massive decline. On July 07, the coin was trading at 0.00005108 BTC with upward momentum. The following days brought a considerable escalation in the price. The Stratis price spotted at 0.0007000 BTC on July 10.
However, the currency couldn't hold for long & started downward correction and fell to 0.00006 BTC. After the moderate plunge, the coin marked a stagnant movement, but later, the price improved once again. On July 21, the Stratis price spiked to 0.00008 BTC but couldn't hold for long and started to decline at a tremendous pace. Since then, the STRAT price kept the downtrend intact. After a week, the currency was seen trading around 0.000055 BTC, and in the next two days, the price further dropped to 0.000045 BTC.
At the beginning of the ongoing month, the Stratis managed to regain its momentum but faced rejection above 0.00005 BTC. Currently, the STRAT price trades around 0.0000461 BTC with the strong support of 20-day MA at 0.000046 BTC.
The SMA lines are forming a bearish crossover. However, the MACD indicator reflects a bullish crossover. As per the current trend, the Stratis price might face consolidation for the near-term.