Gaming News
The benefits of using Ethereum for provably fair gaming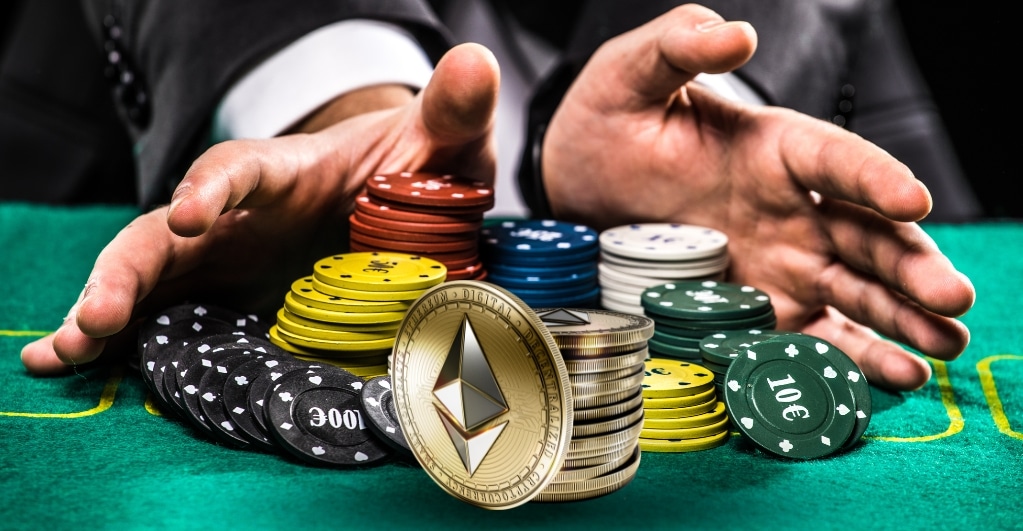 The concept of provably fair gaming has been gaining traction in recent years. It refers to using cryptographic algorithms or hash functions within an online Ethereum casino house or game where both parties—the player and the operator—can verify results as being completely random without risk of cheating. 
Provable fairness helps ensure players have a safe, secure, and enjoyable gambling experience because it guarantees complete honesty between all parties involved. At its core, it boils down to a method for verifying that games are genuinely fair and no cheating has taken place on either side, thus giving people peace of mind when playing at the best Ethereum casino sites online or otherwise. 
Ethereum plays an important role in this new ecosystem as it allows participants to develop their own applications (dapps), which will run on the blockchain network itself with all transactions secured through cryptography instead of relying on centralized databases. This opens up possibilities for developers looking to integrate smart contracts into their gambling platforms, allowing more secure wagers amongst players with no need for complicated middlemen such as lawyers, ensuring transparency throughout.
What is Ethereum?
Ethereum is an open-source, public, blockchain-based, distributed computation platform that supports smart contracts. Vitalik Buterin, a programmer and co-founder of the Bitcoin magazine, proposed it in late 2013. Since then, Ethereum has become one of the world's largest and most successful blockchain platforms. Unlike other blockchains such as Bitcoin or Ripple, which concentrate primarily on currency exchange transactions, Ethereum's Solidity programming language enables the development of complex decentralized applications on its network.
Smart contracts are self-executing automated programs that run on the Ethereum Virtual Machine (EVM). These contracts enable secure digital agreements between two parties, free of third-party fees and intervention. Smart contracts can manage insurance claims and forecast market prices for financial instruments, among other tasks. Ethereum differs from other blockchain networks in that it enables developers to construct custom rules within their applications via code, as opposed to having these rules dictated by miners or network nodes, as is the case with platforms like Bitcoin and Ripple.
How Ethereum Enables Provably Fair Gaming
Smart contracts are coded agreements that can be used to develop transparent and secure gaming systems. Smart contracts enable parties involved in a transaction to agree without mutual trust. This allows games like lotteries and skill-based video games in which all participants must agree on predetermined outcomes or use blockchain technology resistant to manipulation.
The "provably fair" transparency of smart contract protocols like Ethereum is a major advantage when developing gaming systems. This means that one party cannot manipulate the outcome because the entire process is auditable by anyone with access to the game's underlying codebase at any given time. This allows users/players (and regulators) to be satisfied with the game's fairness and reliability before investing their money or feeling comfortable playing. Fairspin's online ETH casino platform, TruePlay's digital sports betting system, Bitplaza's mobile app trading cards game, Etheroll's dice gambling site, and CryptoBarons' real estate trading space are examples of provably fair games designed on Ethereum.
The best ethereum casinos offer faster and more secure digital currency payouts than their fiat currency counterparts. In addition to providing more efficient services, these casinos typically offer better bonuses and rewards programs and have reduced house edges on games such as blackjack, baccarat, and dice. In addition, there is no requirement for an ID or bank information during registration, making it much simpler for players who value their anonymity. There is no need for anyone else to know who you are or where your transactions originate, which makes the best casinos for Ethereum incredibly appealing in comparison to conventional gambling venues.
Benefits of Using Ethereum for Provably Fair Gaming
Trust and Transparency for Players
Developers can design decentralized applications (Dapps) without third parties using the Ethereum network. Dapps are immutable and cannot be modified. Since every transaction is kept on an immutable digital record, players can trust their online gaming experience.
Cost-efficiency and Security for Operators
Ethereum transactions at the ethereum casino sites are much less expensive than other payment methods, allowing operators to save costs in operations and still offer provably fair gaming services. In addition, when the blockchain is used to ensure game fairness, it ensures that all participants have the same level of trust in their games since no intermediary server is required.
Opportunities for Innovation and Community Building
One key advantage of using Ethereum for gaming purposes at the best ethereum casino sites is the ability to use provably fair algorithms. These enable players to verify game fairness and integrity on the blockchain, fostering confidence between developers and players. Game developers can easily build their own rulesets, eliminating concerns about broken or misaligned incentives for both parties. Finally, using game logic on a smart contract layer in Ethereum's public ledger system, games can be used as social tools to connect people worldwide with shared interests without a third-party intermediary enforcing business policies or technical restrictions.
Compliance With Regulatory Frameworks
Ethereum allows users to transfer funds without a third-party processor securely. The potential for malicious intent and "double spending" on conventional platforms is eliminated by this enhanced protection. Finally, Ethereum's decentralized smart contracts allow game developers to create provably fair games where no account may manipulate outcomes or gain an unfair edge over another player.
Challenges and Limitations
Scalability and Transaction Fees
Blockchain networks can experience congestion as more users join the decentralized and immutable system. This means that the transaction fees for employing this technology in games could increase. From a technical and operational standpoint, achieving provably fair gaming rules is challenging due to the use of complex cryptographic protocols that all players must abide by to ensure fairness during games.
User Adoption and Education
Users must comprehend provably fair gameplay before trusting the game provider with their money. This is especially true in markets where internet gambling has long been considered dubious, if not illegal. Game providers succeed when users trust them. Technology complexity and cost can also limit providers. Building an effective, provably fair system requires advanced algorithms and heavy hardware, which may be out of reach for smaller development teams or startups trying to create an attractive offering with limited budgets or skillsets.
Legal and Regulatory Challenges
Online gambling, cryptocurrency, and other similar activities are subject to varying and often-evolving rules in different jurisdictions worldwide. Until governments clarify how they regard these technologies and the ramifications for broader society, it will be difficult, if not impossible, to adopt a uniform norm. The creation of games and the availability of data oracles to verify outcomes consistently and effectively across networks are both hampered by legal and technical constraints.
Conclusion
Ethereum's use in smart contracts and blockchain gaming has completely changed the face of the online gambling market. Since the games can be verified as fair and the outcomes cannot be altered, players may rest assured that they will receive their rightful winnings without any interference from the casino. Users who want to participate in the global internet economy would greatly profit from this change in the balance of power. This guarantees a level playing field while allowing participants to enjoy novel types of entertainment that might otherwise be out of reach due to cost or governmental restrictions. 
Ethereum-based games and other blockchain-related goods have boundless potential in terms of user experience, and we expect developers to continue to push the envelope with this technology in the years to come, allowing for innovations like instantaneous payments and other time-saving efficiencies.