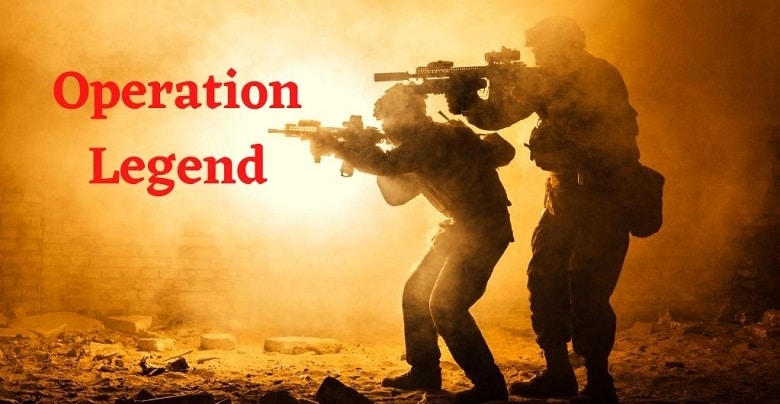 Thirty-five federal officers are being sent to Albuquerque by the Trump administration as part of an effort to curb an uptick in crimes. Trump feels that Operation Legend is necessary for the city and wonders why the local administration has not yet asked for support to combat increasing cases of violence.
Albuquerque police officials, though, differ from this perspective. They say that violent crimes like homicides have declined over last year's figure of 82. Till July 2020, actual incidents were 37 as compared to 44 in 2019 and still higher in the previous years. If this is the case, aspersions are already being cast on the need for Trump's decision to send federal agents.
The team of 35 agents consists of the FBI, ATF, DEA, and Homeland Security Investigators as part of the Operation Legend. State officials feel that this plan is not always effective, as seen in Portland when federal agents turned grossly violent towards the protestors.
The fed agents sent to Albuquerque will work in plain clothes with APD and BCSO for existing task forces. These joint forces will launch "Operation Relentless Pursuit" to clear the streets of hardened criminals. It's in keeping with the initiative established in 2019 in Albuquerque by U.S Attorney General William Barr.
Mayor Keller says that all is not transparent. He told CNN that he feels that the federal agents are in Albuquerque for other reasons. Even though he welcomes the help, he is wary of Operation Legend turning the city into another Portland.
He says,

On the flip side, the president has a point too. At a news conference in White House, President Trump focused on Albuquerque and Chicago as the two cities where federal intervention is required to put down spiraling violence. Stressing on Albuquerque, the President cited the incident of the unsolved 2019 murder of Jacqueline Vigil and the 82 murders in the city over the last year as reasons for federal deployment.
While Albuquerque officials feel that the move by President Trump is unwarranted, there seems to be a deeper malaise in the police force. Both sides have a point.