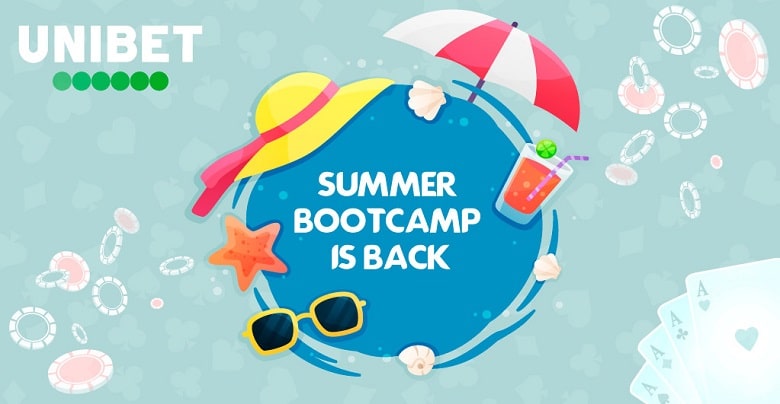 Unibet, a mighty name in the poker world, has come up with a mind-boggling event, and this is surely going to ignite some significant stir in the market and among the players. The platform has already tweeted about in its twitter handle just today. The poker community is set to witness some crazy excitement here, and this was much needed, especially after the pandemic forced the globe to stay inside the doors. Let us see how much it affects the current state of the poker industry.
Summer Bootcamp – until August 30th.

Weekly leaderboards, points earned for #poker challenges.
This promo adds extra value to your volume grind!

Details here: https://t.co/ZuLwdzbA2e

T+Cs applyhttps://t.co/vmWYkVeLxy
🔞 pic.twitter.com/UEduDT2KKX

— Unibet Poker (@UnibetPoker) July 9, 2020
The Bootcamp has started in the first week of July, and it is likely to expand till the next month's ending. The long enough Bootcamp is more likely to engage a larger amount of players while maintaining the excitement.
Those who manage to participate are anticipated to get enormous rewards through the Unibet Bootcamp. Weekly leaderboards, along with points earned for poker challenges are one of the major attractions here. There is a total of €52,000 leaderboards, and for the upcoming eight weeks, poker players can experience the Bootcamp on the platform. The website notes that a participant can fetch points by attaining achievements in their High or Mid stakes races of the Summer Bootcamp. A bit of great luck can even get you prizes as high as €1,000 that also in cash.
Buy-ins for this one are bigger than €25, with that you can start getting towards the leaderboards. The website notes very precise steps here:
Get onto the platform via browser, app or the client
Play any Cash Game with a buy-in of €25 or more
Target achievements to get leaderboard points
The Bootcamp offers a various set of points for a variety of achievements. It also includes daily and weekly tasks for fattier points like €200, €450, €500, and even €1000. Other details like prize breakdown (elaborated) and date wise schedule is on the website of Unibet.
Such BootCamps play a vital role in the poker scene, especially the online ones. As anything and everything has shifted to digital mediums after the pandemic, the online way of poker playing has become famous lately.