Wichita News
Viaanix Firm in Wichita Seeks Success After Redesigning Social Distancing App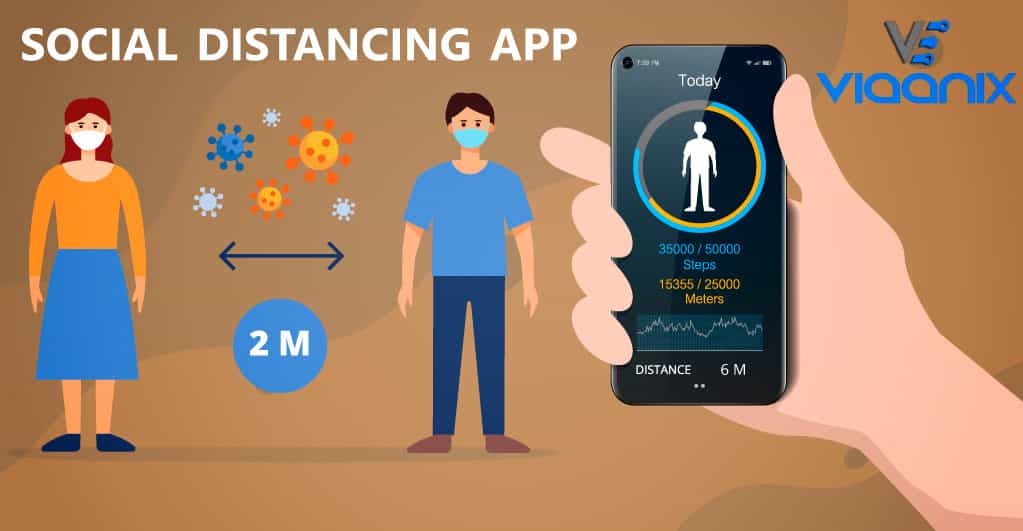 The Coronavirus pandemic has taught us new things—wearing masks at all times, maintaining basic personal hygiene, and ensuring a social distance between two people. However, not many people take the social distancing norm seriously, and they are being flouted openly. So, a tech company in Wichita, KA, has decided to take matters into its own hands and do something to improve the practice of social distancing among the people. Viaanix Inc has successfully developed an app that will alert you as soon as you break the 6 ft separation rule.
It is a natural human tendency to forget about these rules, but the app will use technology to alert you each time you tend to break that rule. The app uses Bluetooth technology to help people maintain social distance. However, there was some bad news. When the company was on the verge of rolling out the app for the general public, they learned that it would not get a place in the Apple and Google app stores. There is a new privacy policy in force that derailed the company's ambitions a little bit.
The company from Wichita has taken this setback on the chin and has decided on an alternative strategy. Instead of targeting smartphone users, they are now focussing on the workplace. Many manufacturing companies have shown reasonable interest in the product, and even pilots are showing encouraging results.
The app is now being tested in two companies. Viaanix has entered into a partnership with a smartwatch maker to be installed directly into the device. The latest version of the app has some additional features that make it more than just a social distancing tool. So, if a manufacturing facility has, for example, 6000 employees, then each one of them can maintain the social distancing rule with the facility. It will also make the work of the company easier in case someone does contract COVID. The CEO of the company, Jatin Talreja, is upbeat about the newer version of the app as it is fully ready to be rolled out to the companies.