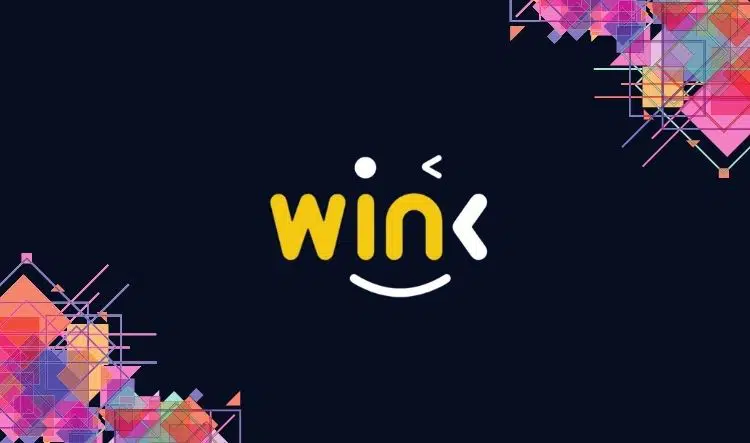 Blockchain is an excellent decentralized way of an upgraded cloud system, including verifiability, encryption, security, traceability, and many other functions on it. However, it suffers from a drawback, i.e., it cannot access real-world data for authenticity. Moreover, one may add false data in the database that nodes will never verify.  
WINkLink is a platform that connects blockchain with real-world data using smart contracts. It is the first platform built on the TRON that integrates real-world events payments with reliable real-world data for smart contract execution. Many other networks connect real-world data with blockchain, but WINklink is faster, more stable, and secure than its competitors, providing superior services to its users and developers. It has a limited supply of 999 billion. Let's look at the price analysis of WINUSD.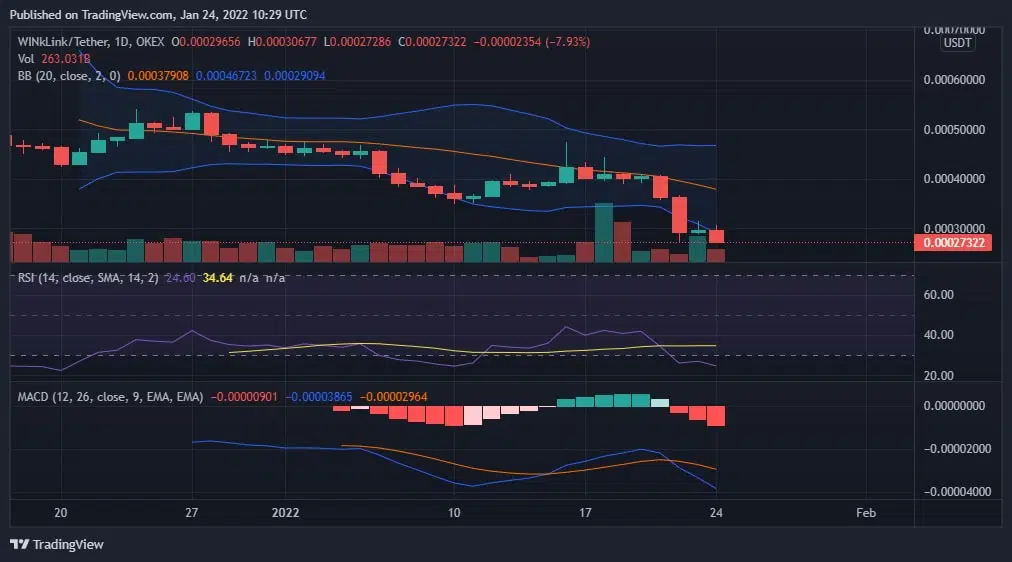 When writing this analysis, the WIN price was $0,00027, which broke the support level of $0.00036. Now it is tough to mark the next support level. However, $0.00042 will work as a strong resistance level of this chart.  
On the daily chart, MACD is bearish; RSI is in the oversold zone. Moreover, candlesticks are forming in the lower half of the Bollinger Band. It is interesting to note that the last two candlesticks have broken the lower half of BB. 
Indeed, it is a bearish chart, and investors should be aware of investing in this token as per WIN coin price prediction. It connects real-world data into the blockchain network, so it has a great future, but it is not the right time to invest in this coin.  
We recommend holding this crypto and believing in its potential for investors who have stuck on the higher price around $0.0007. Still, we also recommend new investors wait until it shows a bullish reversal. Since May, it has been consolidating with minor price rises, so it is not a good chart now for long-term investing unless the price of WINkLink rises further and crosses the level of $0.0007.  
It has been witnessing a downtrend, but the future of the WIN coin depends on the adoption of the TRON network. Oracle has a great future that solves the drawbacks of blockchain technology.
Lastly, it is interesting that Chainlink, one of its competitors that connects offline data with online networks, is in the top 20 cryptocurrency list. Chainlink is based on the Ethereum blockchain, and WINkLINK is based on the TRON blockchain. Only time will tell us which one has a great future as a bridge between online and real-world data.