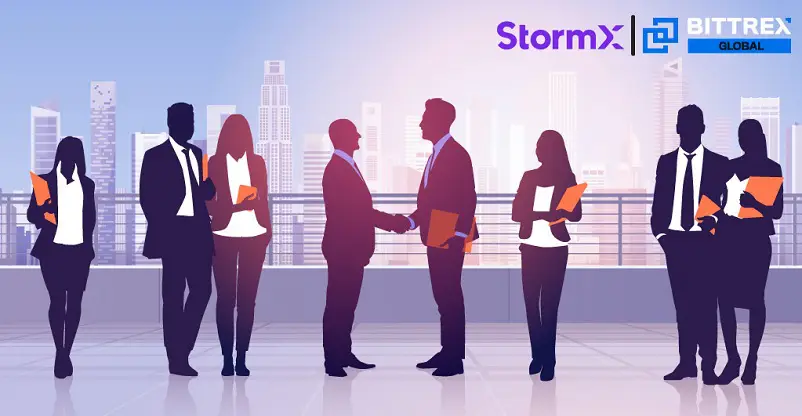 Founder and CEO of Bittrex, a cryptocurrency exchange, Bill Shihara invested an undisclosed amount for equity in StormX to join its board.
StormX is a leading cryptocurrency rewards platform that pays back transaction-based tokens to its customers for playing games, doing surveys, conducting business analysis, being part of campaigns, and shopping. Storm Tokens can be exchanged for Ether and other inter-convertible crypto wallet partner currencies.
StormX was founded in 2015, originally named as Bitmaker, in which Shihara was an angel investor and an ICO advisor. Shihara's addition to its board comes at a time when the blockchain industry is undergoing significant regulatory transformation and promises to be a strong platform for cryptocurrency-based transactions.
Bittrex Global GmbH is based in Liechtenstein and operates within the framework of the Blockchain Act. Supervised by the Financial Market Authority, Bittrex Global must also comply with the KYC, AML, and CFT standards under the Due Diligence Act.
Founded by Shihara in 2014 along with Richie Lai and Rami Kawach, all three Amazon's cybersecurity engineers formerly, Bittrex boasts of itself as a premier blockchain platform with features that make it different from others. However, the company was in the news last year for the wrong reasons, facing a class-action suit from the New York state government, which alleged that Bittrex was manipulating cryptocurrency prices.
Earlier in 2018, Bittrex had partnered with the US Signature Bank, to create a decentralized asset exchange system and enable trading between crypto and fiat currency. The primary goal was to provide seamless access for users to convert currencies to and fro between Bitcoin, Ether, and others with the US Dollar, at their ease.
Shihara's innovative strategies have set the ball rolling in the past with new initiatives such as these. Still, owing to an economic crunch created by the ongoing pandemic, it remains to be seen how StormX and Bittrex will perform together.