Health News
World Bank Report: Indian Health Care System is Underfunded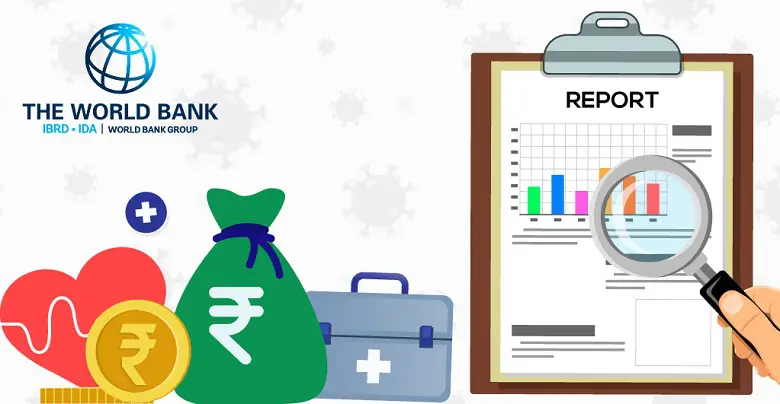 According to the presentation submitted to the 15th Finance Commission, the World Bank has underlined "fault lines" in the India Health Care System. Despite the significant progress made, the Indian Health Care system still seems to need many improvements. The report submitted by the World Bank Group on health states, based on Nutrition and Population, there have been significant health gaps recorded in many states, exposed due to the COVID-19 outbreak.
According to the presentation, the finance commission is discussing the matter with the World Bank before making any decision to allocate funds to the health sector. The performance submitted by the World Bank throws light on issues like surveillance of diseases, testing and contract tracing, etc. Apart from this, the presentation also highlights points like weak service delivery despite improved access, inadequate attention to the urban health system, and uncertain financing for public health.
The Indian government is spending approximately 1% of the gross domestic product, which is comparatively the lowest in the world. The presentation states that around 60 million Indians are entering the below poverty line annually due to high medical expenses.
The World Bank's report also talks about the collateral damage suffered by the non-COVID healthcare sectors due to the pandemic. According to the reports, out of 90%, only 40% of people have opted for medical advice during the lockdown. The statistics state, hospitalization through the PM-Jan Arogya Yojana program declined to 64% during the early lockdown period. Later during the complete 10-week lockdown, it dropped by 51%. There was a fall recorded in the deliveries and cancer care at 25% and 64%, respectively.
Since the pandemic has had a massive impact on the Indian economy, the World bank team stated that the economic cost in India is the highest in Asia. Based on the current conditions, there are chances of increasing poverty in the informal sector. Highlighting India's demographic dividend with a consistent rise in the population of senior citizens, the reports suggests making significant investments to provide better healthcare services to the citizens of India.