Health News
Ethel's Club and Onyx Therapy Group to Expand Wellness Space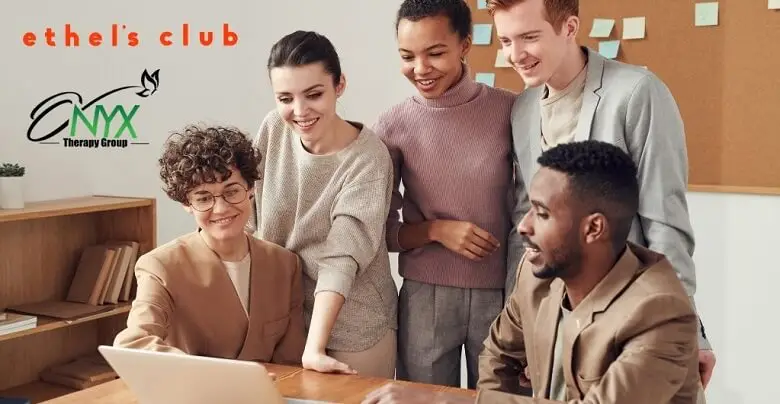 Ethel's Club and Onyx Therapy Group have inked a deal to expand the online wellness horizon. Ethel's Club, a social club bringing people of color together, was quick to take to Twitter to announce a strategic partnership with Onyx Therapy Group, a specialized service provider of professional counseling.
According to the Twitter account of Ethel's Club, the partnership has opened a new window of opportunity for Ethel Club's users, who can now benefit from Onyx Therapy's wide range of services. Users can feel free to seek guidance through their group activities, face-to-face counseling, and online chats. It also suggests that members of two clubs have arranged a session today to come together and form great bonds encouraging mental wellness.
According to the blog posted by Ethel's Club, the partnership is a well-timed development that will now address the issues brought by lockdown as it looks forward to addressing various mental health problems facing the population. According to Psychiatric times, people of color, out of the general population, are left far exposed to mental health-related illness.
Dr. LaNail Plummer, Founder, and CEO of Onyx Group, while stressing the importance of mental health, stated that mental health plays an instrumental role in shaping other facets of people's lives, including relationships and careers, which can add a great amount of quality to life. Hence, this collaboration will help build just that, at the same time, what better way to connect with the same community that you belong to, stated Dr. Plummer.
Likewise, Naj Austin, Founder, and CEO of Ethel's Club, spoke on similar lines as reports state that, this partnership gives access to professional help, which in itself is a huge achievement for the club. This approach will open up many more channels like one on one sessions, group sessions, and online chatting, leading to a better grip at addressing the mental health issue.