Zilliqa News
Zilliqa (ZIL) Follows the Market Sentiment and Trades at $0.0169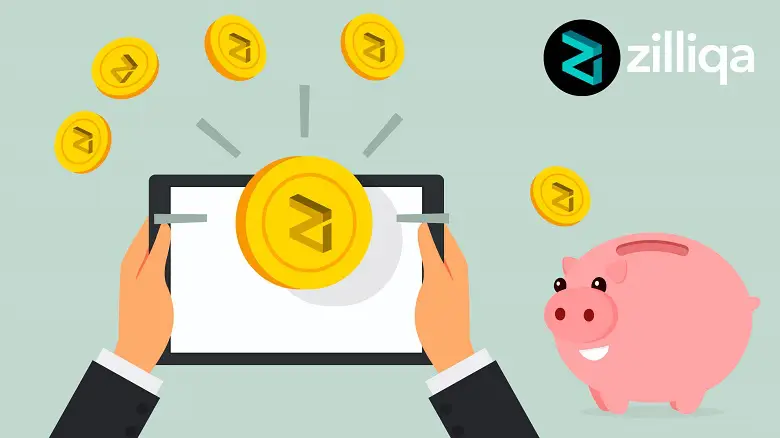 Zilliqa, one of the top 100 cryptos of the global market, but the project is understood to be absolutely undervalued at the current point in time, as it holds all the potential of breaking out with a bullish crossover soon. It was at the onset of the month and the bygone weekend when Zilliqa had the highest current Galaxy score as per LunarCRUSH.
At the onset of the month, Zilliqa was totally bullish with respect to social and market activity. Also, there was an amplification of 1 million transactions in a matter of 1 month from 8 to 9 million on Zilliqa mainnet.
Can't stop, won't stop – in less than 1 month, we went from 8 million transactions to 9⃣ million transactions on #Zilliqa mainnet! 📈🎉

– AW#ProgressWithZIL#ZilliqaCommunity pic.twitter.com/ZsNAABUJBS

— Zilliqa (@zilliqa) November 1, 2020
This is clear that the project is not correctly valued, and the price dynamics are just following the current market sentiment wherein the altcoins are just losing exorbitantly, and DeFi is just amplifying.
Alongside this, it was in the previous month when Zilliqa's non-custodial staking happened in the previous month, and it could successfully onboard eight external SSN operators to make the ecosystem work efficiently and effectively. This staking, which happened in the previous month, will lead to a better platform valuation.
Since the launch of #Zilliqa's non-custodial #staking on 14 Oct, we have successfully onboarded 8 external SSN operators who are all key players in our ecosystem! ✨🎉

Check out their current staking percentages and commission rates here 👇

– AW#ZilliqaFam#StakeWithZIL pic.twitter.com/LGA22a7sjn

— Zilliqa (@zilliqa) October 28, 2020
The current price dynamics of ZIL appear bearish and is like the current market sentiment, lacking support, and momentum at present.
Zilliqa Price Analysis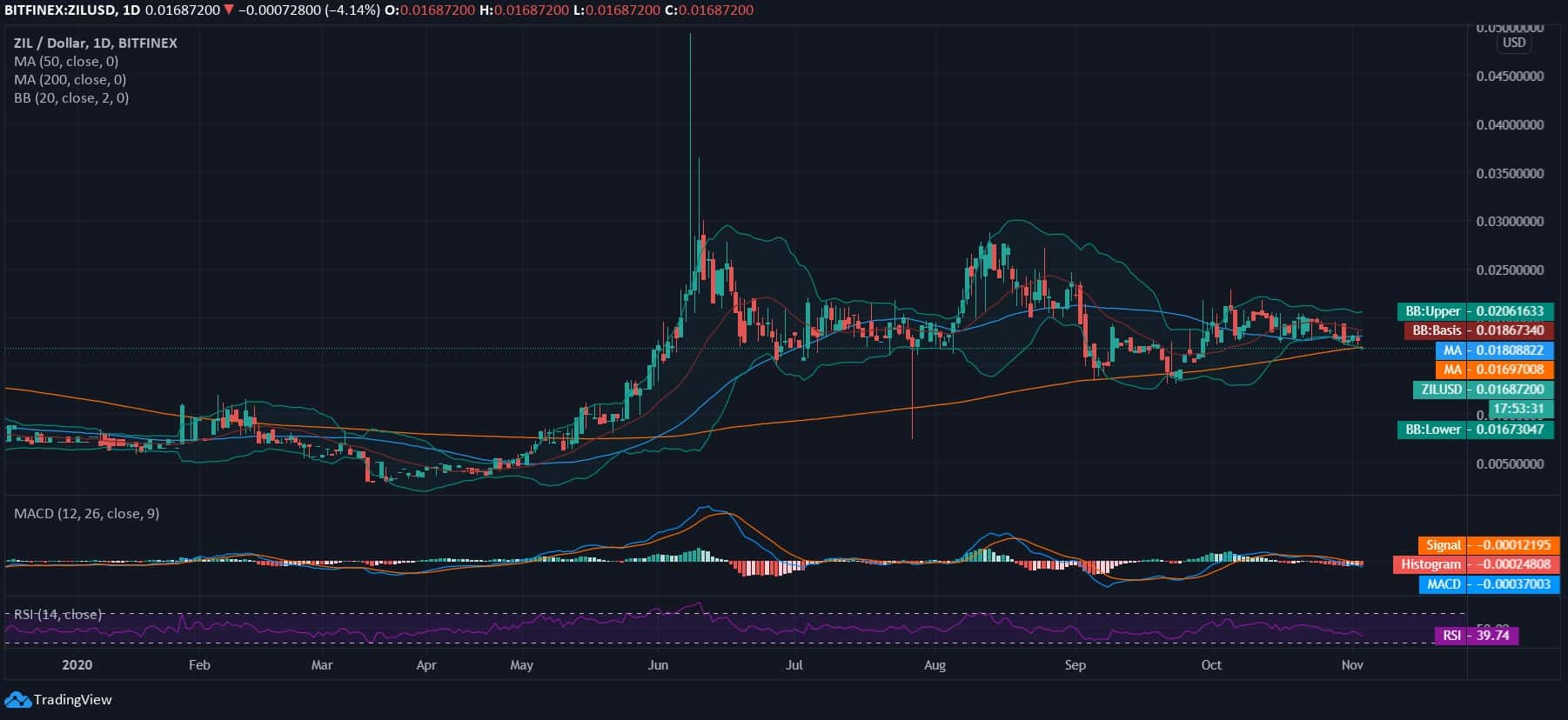 At the press time, Zilliqa price spotted at $0.0168 after a gradual pullback from $0.0228, i.e., the 30-day high. After plummeting ZIL's price, the coin lacks MA50 & MA200 support after a nosedive from $0.020, $0.018, and $0.0169. The price trend of ZIL/USD is seen sliding towards the support at $0.015 after the loss of momentum, which has led to breaching the lower band. Alongside, the Bollinger Bands are seen squeezing, leading to a breakout in the near-term soon.
With no support, the possible breakout can lead to breaching the immediate support at $0.015 or testing the daily MAs. The MACD indicator reflects a bearish crossover, and the RSI is also seen inclining towards the oversold region and is lying at 39.74.