Zilliqa News
Mintable Supports Zilliqa & Ethereum to Create NFTs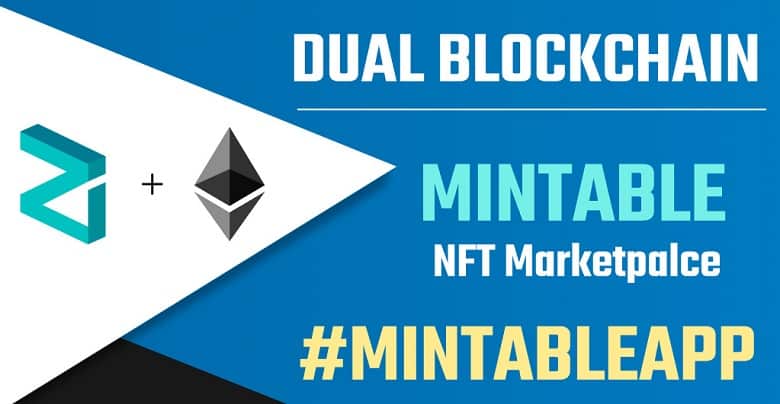 An NFT or a Non-Fungible Token is a technical term used for crypto collectibles. More precisely, NFTs are the digital items that can be collected or used in a game or trade on a blockchain network. NFT is among the main developing blocks of the emerging blockchain-powered digital economy, and many projects are experimenting with NFTs now.
Mintable.app is such a marketplace that works as a dApp (decentralized application) for minting and trading NFTs. The Mintable NFT creating tool supports dual blockchain networks of Ethereum and Zilliqa, thereby helping both the creators and collectors of the 'crypto-collectibles.'
With the Mintable app, managing and minting crypto assets of your choice have become much easier. Users can reap the benefits of the dual blockchain of Ethereum and Zilliqa, each having exclusive and super-rich features. Minting any asset on the Mintable Zilliqa platform is way cheaper and faster than minting assets on any other similar ETH based platforms.
Mintable offers an array of benefits for minting assets, which is done by sending a transaction to create new tokens within the tokens of a Smart Contract without spending any energy. Minting is not the same as mining, which creates new tokens, but that is limited to the consensus protocols of that blockchain where the mining is done; the Mintable app only allows for the minting of digital assets.
The Mitable app features a simple UI that does not need any technical expertise to mint assets on the platform; it can be handled by anyone and everyone interested in minting their assets or NFT tokens. No coding is required, and the developers can use any of the dual blockchain networks between Ethereum and Zilliqa. It only needs to upload the transaction files, giving it a name and description, and then listing it to the marketplace. The transaction loading process on the Mintable platform is also faster than most of the ETH based sites. It is also relatively cheaper; the minimum cost to mint an NFT token is as low as 5 cents and an extra 2 cents for listing the marketplace's token.
Mintable has also made it easier for the users to browse other people's work, hold, buy, or even resell them in just a single click. Being a non-custodial marketplace, whenever someone purchases an item on the Zilliqa blockchain, the fund gets directly transferred to the creator's wallet. Moreover, the customer support team of Mintable is also very supportive, and they respond to every query of both the creators and the collectors.