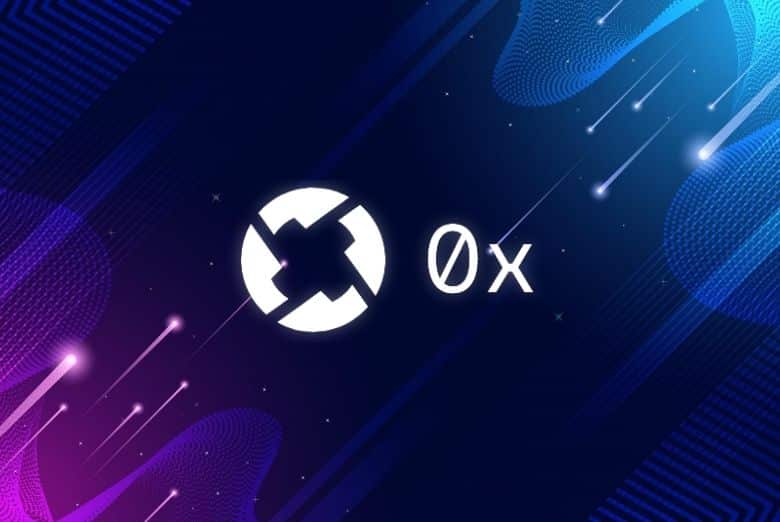 0x (ZRX) with the current price of $0.80 is rising from its support line of $0.49. On the weekly chart, the coin is moving in between the trend lines looking to give a new breakout. If the ZRX price goes above $1, a roadway to a new high can be expected. However, the coin has got tested several times at the support line but has failed to close below it, which can be an opportunity for the bulls on their way to highs. If the 0x coin breaches the uptrend line and continues to trade above it, the price rally can be expected.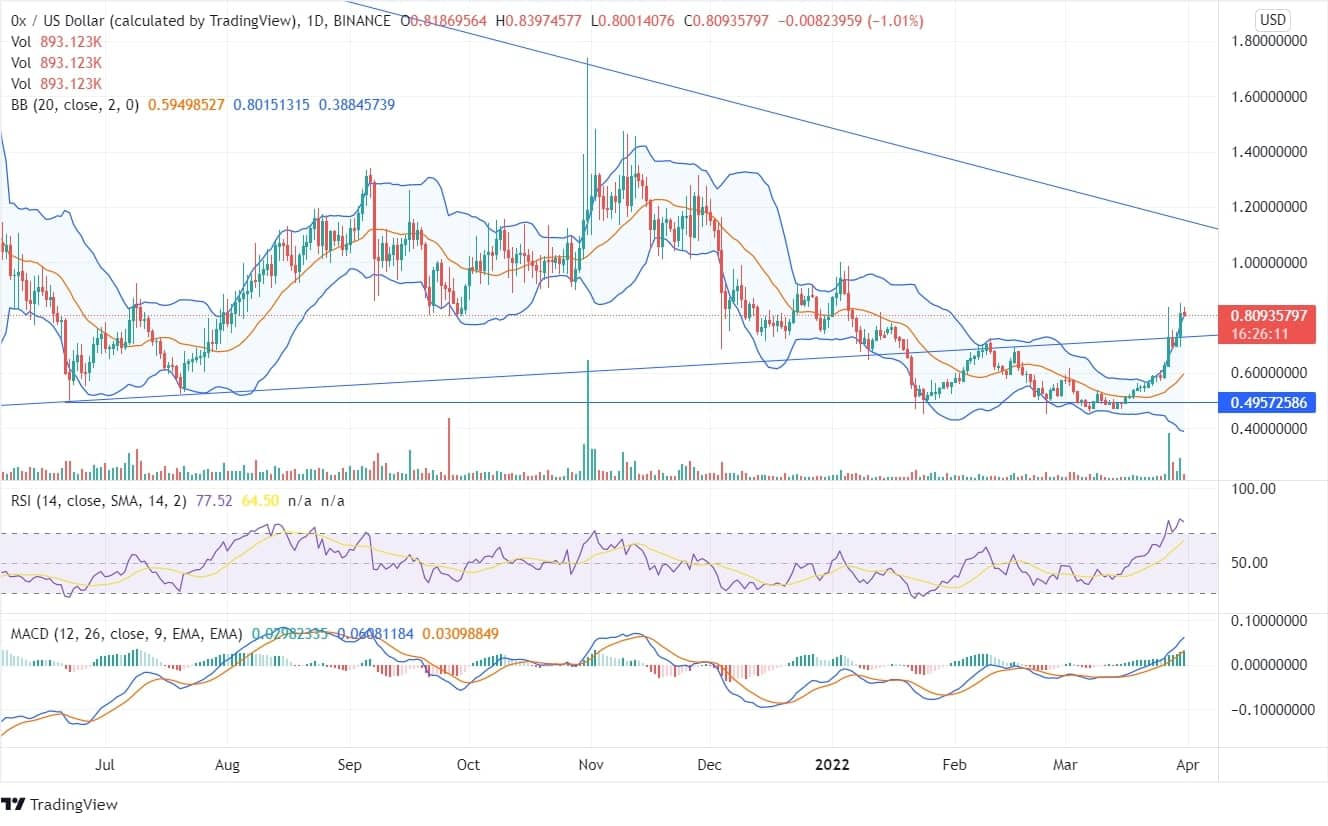 On the daily chart, the ZRX price moves at the edges of the upper bands and has closed above it. The bands show high volatility in the price as the coin is constantly forming higher highs. The RSI indicator is at 78, is in its overbought zone. The MACD line is above the signal line, thus indicating a bullish signal. Based on the ZRX price prediction, the coin might continue till the $1 mark in the near term.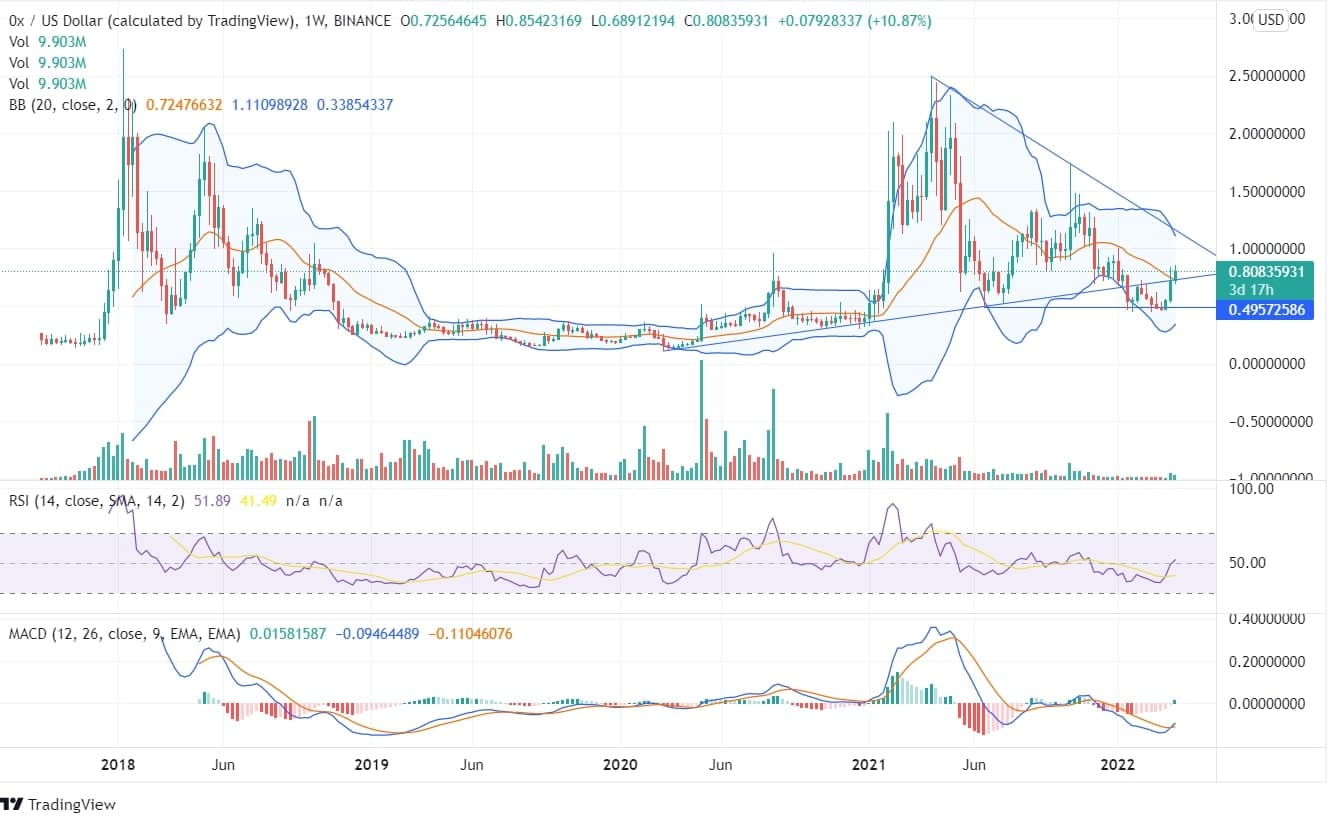 The investors can expect the price to reach $1, and once it closes above $1, new highs may get formed. In the long-run perspective, the coin looks bullish in nature. The coin has started to follow an uptrend pattern and the technical parameters indicate a bullish signal. Once the coin hits the downtrend line while climbing upwards and closes above it, the coin may touch its peaks of $1.7.