Minneapolis News
An Educational Approach to Mask Enactment Undertaken By St. Paul and Minneapolis Police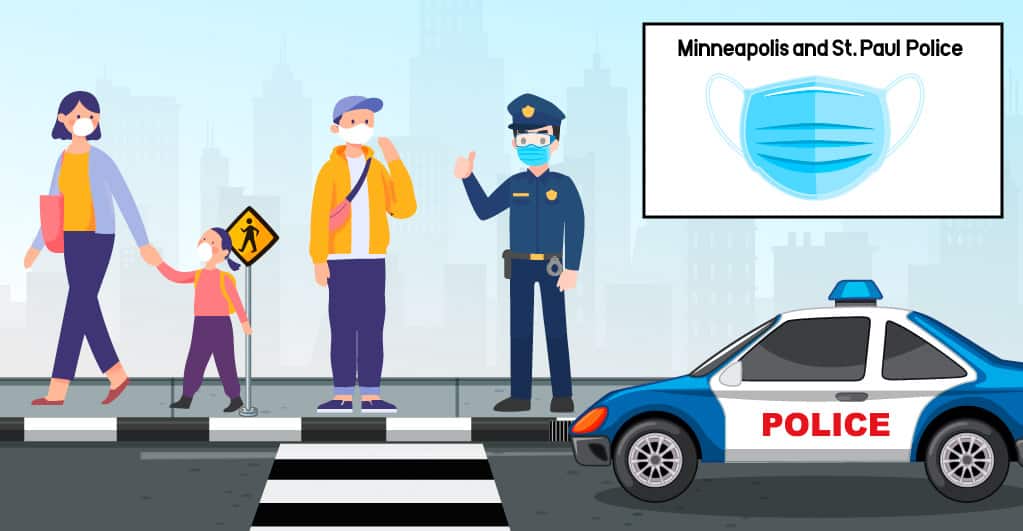 The Minneapolis and St. Paul police have chosen an educational approach to enforce the use of facial masks post the statewide order issued by the Walz.
Governor of Minnesota, Tim Walz, on Wednesday, 22nd July 2020, announced the mandatory use of face masks in public starting from the 25th of July 2020. The initiative, which requires the citizens of Minnesota to use facial masks in public places and indoor gatherings like stores, restaurants, parks, etc., aims to curtail the COVID-19 pandemic.
While the state police are supporting this endeavor, a St. Paul police spokesperson said that the police department believes in a 'voluntary compliance' approach to ensure the compulsory use of face masks when in public. He further confirmed that the St. Paul police officials plan to speak to all those violating the mandate, as a one-on-one approach by emphasizing the significance of using facial masks to curb the pandemic.
Another police spokesperson in Minneapolis said that while acknowledging the public health crises, the police officers are also communicating with people violating the mandate. He also said that the people who were violating this law were now complying after having spoken to the police officials.
According to Walz, the statewide order of compulsory face masks when in public may reduce the infection rate of the coronavirus pandemic. He believes that wearing face masks not only helps prevent COVID-19 but is a very cost-effective way to do so. Supporting this theory, the cities of St. Paul and Minneapolis initiated the mask mandate for the general public to significantly contain the spread of the COVID-19 pandemic.
In fact, even before this announcement, the police officials of St. Paul and Minneapolis had taken to wearing face masks even before the enforcement of this mandate. More specifically, St. Paul executed mask enforcement for police officials from the 1st of June 2020, while, the Minneapolis police imposed the mandate from the 26th of May 2020.
More than 30 states in the US have enforced similar enforcements, mandating the use of face masks; and, these include several businesses like Target, Best Buy, etc. and public institutions like Minneapolis-St. Paul International Airport. However, according to a Times New York survey, Minnesotans aren't keen on using face masks. Nonetheless, the educational approach initiated by the police department aims to increase awareness and compliance.