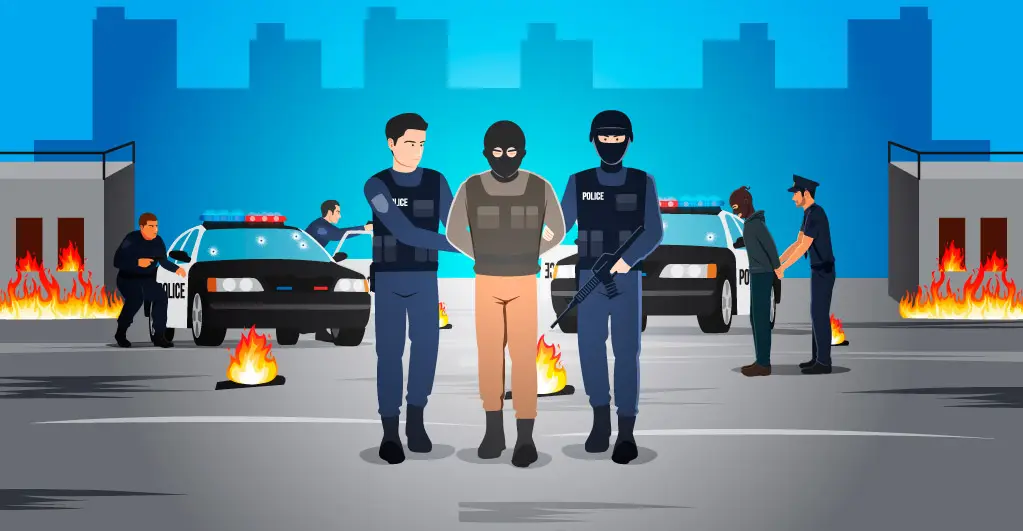 Cedar Rapids police arrested two people associated with the gunfire incident and theft that occurred on Saturday. The cops responded to the event after three gunshot reports were registered, the incident happened at 700 blocks of Second Avenue SW at 11:02 a.m., followed by another gunshot at 11:13 a.m., at both 800 blocks of D AvenueNW and 1500 block of 10th Street NW.
Based on the investigation, the police discovered that a silver Ford Fusion was used; they also came across shell casings used in the same caliber guns at every location, no injuries were reported, but the gunfire damaged two houses.
The police responded to the case at 11:45 a.m., after a theft report was registered from Fleet Farm, 4650 Cross Pointe Blvd. NE. As per the cops, a group of masked men stole bullets from the store. The CCTV footage helped the police to identify the thieves and caught them driving the same car used during the incident.
The car was later caught by the police at 1500 block between Fifth and Sixth avenue SE at 2:42 p.m. on Saturday; they further arrested a 16-year-old with a handgun, the name of the convicted has not been revealed yet, officers caught another suspect who was hiding on a porch. 
Suspect Alexander Jessop, 18, is charged for,  carrying with dangerous weapons, careless use of firearm, theft, and intruding in official acts; the 16-year-old was charged for interfering in official actions and using a concealed weapon. According to the police, there will be more arrests for the case.