Finance News
Artificial Intelligence (AI) and its application in the Finance Industry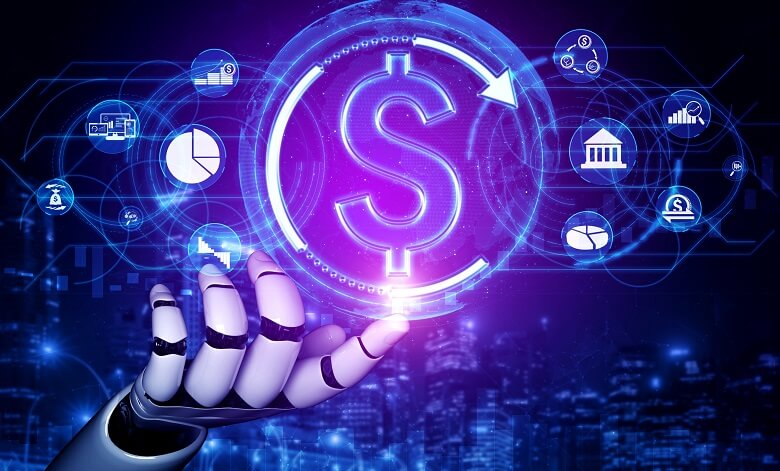 The concept of artificial intelligence (AI) is gaining popularity across business segments. It is seen as a technology that will redefine the future with its capabilities such as simulation, modeling, deducing, and concluding. At the heart of the AI is its ability to use simulation models to come out with a large variety of patterns to predict future trends. Indeed, this aspect is proving very beneficial for a range of industries. We are already witnessing massive use of AI in the technology industry, mobile industry, automobile industry, and energy sector, among others.
AI and Finance Sector 
The relevance of AI can be understood in a way it generates actionable information for the organization. In other words, AI must generate information for an organization that can be acted upon to enhance the efficiency and effectiveness of a business. We are witnessing a number of use cases of AI in almost all domains. More specifically, the use of AI is now being catching up in the finance domain.
According to research conducted by Cambridge Centre for Alternative Finance, an overwhelming number of financial technology organizations from across thirty different countries opined that they would like to use AI in their businesses to improve overall efficiency. The number is big and testifies the faith financial domain has on the utility of AI. Let us now look at the specific areas where the application of AI is finding favor with financial organizations.
Advisory services: The use of AI can help to create a risk profile of clients based upon their past data of transactions. The analysis of the data can help predict the overall risk profile and help financial institutions offer advisory services to customers. The service can also be used in order to give credit ratings to the clients/organizations. In sum, the use of AI helps both service providers and seekers with a holistic picture of the true, transparent financial condition of the client.
Detection of fraud: Fraud is one of the most critical issues that the financial industry is facing today. Using the AI, one can easily look into history and patterns of spending/purchase of the party applying for the financial assistance from the bank or financial institution. Any aberration in the pattern of transactions conducted by the client in the past will help to alert the organization on time. This may also lead to the early detection of the fraud and save the company from severe financial damages.
Customer Service: AI systems are increasingly being used in customer service departments – not only in the financial technology companies but also in other industries such as FMCG, consumer durable, and automobile industries. You also might have come across bots during the interaction with your service provider. These bots are far better equipped and efficient in handling routine complaints. Of course, organizations have manual intervention also in place in case some tricky task or question arises, but then mundane tasks related to customer service such as registration of complaint or providing general information can be easily handled by AI.
Conclusion
There can't be any iota of doubt about the unlimited potential that AI holds for us in the future. It has a variety of applications in the finance domain, and companies in the financial sector are making most of the opportunity that AI is presenting to them. That said, concerns about data protection, transparency, and privacy are equally pressing. Hence, it is mandatory for all organizations which want to use AI to remain cognizant about the issues related to data sensitivity and customer privacy. If these two concerns are well handled by companies, then we can achieve exceptionally good results with AI.