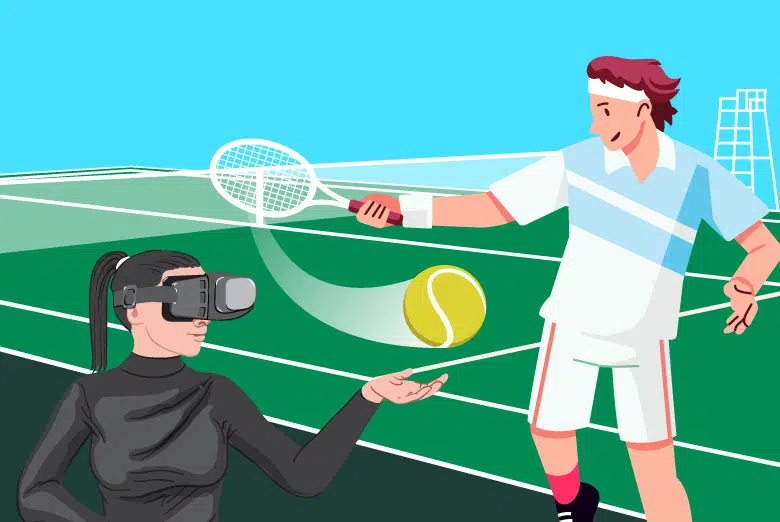 Australian Open, which is the biggest Tennis Tournament in the world, is making an entry on both metaverses as well as NFT of the cryptocurrency ecosystem. The Australian Open championship will be held in Decentraland in the year 2022, which is basically a virtual reality platform. The best part of this year's championship is that the fans will now be able to take part by purchasing non-fungible token, which is linked to the live match data. 
Australian Open Takes A Deep Dive Into The Metaverse
As we all know that there is an increasing number of Omicron cases, the Australian Open organizers have now decided to grant access to locals as well as international spectators who are concerned about attending the matches in person. As the tournament will be held in Decentraland, The visitors will now be able to watch the Rod Laver Arena, which is the main stadium, and also explore restaurants and watch tennis matches.
Not only this, but also the institution is going to release 6,776 non-fungible tokens, which are known as Art Balls NFTs. Among which each collectible will be corresponding to a winning shot from various matches from the last year's championship. The owners will get an airdrop along with footage of the point, virtual wearables as well as various other perks. If one of the 11 championships points lands on the plot, the owner of the NFT can claim and receive the physical tennis ball used in the game in a specially constructed case.
The same technology will be tracking the non-fungible tokens for judging the in-game points of the matches. 
Not only this but also the Art Ball NFTs will be on sale on January 10, whereas the Australian Open Decentraland event will go live on January 17. It is the day when the physical tournament will start.
At the beginning of this week, the Korean electronics giant Samsung came up with its new metaverse experience known as Samsung 837X. The feature is mainly integrated by Decentraland, which will help the clients to attend live music events as well as quests virtually. For a short time, Samsung 837X will be available in Decentraland. The Korean startup intends to expand the experience to more people this year by releasing a multiverse approach on additional platforms. Decentraland is an open-source 3D virtual world platform. Users may buy virtual plots of land in the platform as NFTs via the MANA cryptocurrency.  According to this Decentraland price prediction, MAN could trade for $3.45688 at the end of 2022.